The Joomlashack Story
Founded September 2nd, 2005 the day after the Joomla project was officially launched, Joomlashack has been a reliable and leading provider of free and commercial Joomla templates and extensions. After all these years, more than a million Joomla powered websites are using a Joomlashack design. Many of the features you see on commercial templates today, like dynamic width buttons and source ordering for SEO were first developed by us. We wrote the first official Template Design guide for joomla.org and thousands have used it to develop their Joomla template skills.
Our goal is to provide Joomla users with high quality templates that can easily be altered and customized into an infinite number of designs. Joomlashack products are loved by web design firms, in-house web design teams, universities, schools, professional freelancers, and beginners alike because we understand your needs better than anyone else in this industry:
"A good template is supposed to make your life easier by saving you time,
work, and above all, headaches." -Eddie

Why Choose Joomlashack?
The Team
Meet the best team in the world: Amanda, TJ, Roxana, Dan, Paola, Tito, William, Marcos, Christopher, Vishal, Victor, Alexis, Chiara and David. The quality of the products they make and support speaks louder than any words.
Clean, Simple and Powerful Templates and reliable Extensions
Every month we launch 2 Joomla templates built on the nimble, powerful, and versatile Wright Framework. Our Joomla Templates load fast, look great and are SEO Optimized. They are also quickly and easily updated to the newest versions of Joomla, like Joomla 2.5 and Joomla 3.0.
Affordable a la carte Pricing
Why buy a whole buffet when you only want a salad? We don't lock you into an expensive club with recurring automatic billing.
Professional Support
We promise the BEST Customer Support Experience in the Joomlasphere. Unlike the unreliable community forums so many other template companies rely on, our state-of-the-art system allows our customers to submit support tickets - - which in turn, allows us to track customer satisfaction, response time, and employee performance. We're there for you every step of the way.
Our Developer Template Clubs
Successful developers will tell you, the Joomlashack Developer Club is a must have for anyone who builds more than 4 sites a year. The clubs provide you with unlimited templates, rebrands, and domains. EZ payment plans from $76/month make the clubs a better value than ever.
Home of Joomlashack University, The #1 Joomla Training site in the world.
With Beginner, Intermediate, & Advanced Lessons, the School of Joomla has the inside secrets, tips, and advanced tricks that Joomla pros use to build successful websites. Let Joomlashack University teach you "the correct way". You'll save time and money.
Home of SEO College. "The best investment you can make."
1. Get your sites found by search engines and the people you want. So you can:
2. Drive more traffic to your sites. In order to:
3. Increase your sites' conversions.
Blog about our regular product releases or add banner ads and make money in your sleep. Sites with small to moderate traffic can make $150 - $300 a month.
Part of the Community
We are committed to the growth of the Joomla, which is why we have one of the largest free Joomla tutorial sections and a huge free community forum. We have a mission of giving back to the community, through our service and free templates. We also are frequent sponsors and speakers at industry events.
Our Team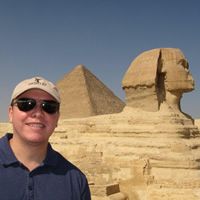 Eddie Tabush, CEO
Eddie is the owner of Meritage Assets, which owns Joomlashack. A serial entrepreneur, during the last 15 years he's gone from selling computers, to wine and cheese, to rehab services, to this, his most recent acquisition. Eddie is most proud of his work with Habitat for Humanity Guatemala since 1998. He is now serving on the international board of directors for Habitat for Humanity International, in the position of Treasurer which oversees the program in the whole world. For his social work, Eddie has been awarded a fellowship in the Central American Leadership Initiative, a values-based leadership program of the Aspen Institute. He lives in Guatemala City with his wife, Amanda, and children, Nina and Jacob.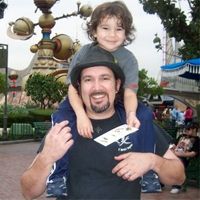 TJ Baker, COO
TJ wears several hats around the Shack (he likes hats, and thinks that everyone should have at least one proper hat) and can most often be seen leading the product developement and support teams.
After studying theatre in college, he somehow found himself sitting in front of a computer building websites and eventually found this thing called a 'Content Management System' with the funny name of Mambo. He's worked with Joomla and the Shack since their early days, enjoys teaching others how to use Joomla, and working with such a great team. TJ lives in central California with his wife Debi, and children Christopher, Azaria and Aidan.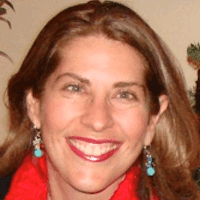 Roxana Kawas, Head of Business Development
Roxy loves everything related to E-Commerce and leveraging technology to achieve business goals. She is the happiest person when you ask her to work with you in any possible way to develop a new business opportunity with the Shack. This may range from becoming an affiliate, to managing sponsorships for JDay, to conceptualizing and leading new product developments, and anything in between that will help us do business and continue building the Joomla community. Roxy holds an MBA from the Goizueta Business School @ Emory University, a B.A. in Political Science from Universidad Francisco Marroquin (UFM) and has had more than 12 years of E-Commerce experience with FedEx and InterContinental Hotels Group. She lives in Gutemala City with her two furry "kids" (Boo-Boo and Negrito) and adores her boyfriend Fernando better known as Cuto.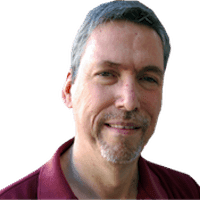 Dan Maynard, Director SEO College
Dan has a voracious appetite for anything related to Internet marketing. Dan is semi retired and has had an expansive and successfull career ranging from marketing food around the world on international trade missions, to affiliate marketing, and search engine optimization consulting. Because of his love for teaching, Dan decided to teach Internet marketing and search engine optimization at our SEO College. "I've met and worked with lots of people around the world which in itself was a real education and worthwhile experience. But my true passion will always remain learning to harness the power of the Internet's vast traffic and helping others do the same." When Dan is not working on a computer he takes up another kind of keyboard as a classically trained pianist with a penchant for playing contemporary music. Dan has been married to a beautiful French Canadian girl for over 24 years and speaks French fluently. Dan's favorite destination… Paris!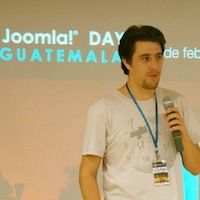 Tito Alvarez, Lead Developer
Tito is an IT enthusiast and entrepreneur as well as an excellent php/javascript programmer. He has worked in web projects for over 10 years as lead developer of several and serious applications for banking and industrial companies in Central and North America. He has been working with Joomla for some years now and promotes the guatemalan Joomla User Group. He loves comics and watching TV shows (accepts recommendations also). Tito lives in Guatemala with his wife Paola.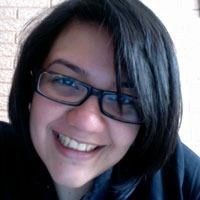 Paola Gómez
Paola is a graphic designer specialized in web design. She has over 10 years experience in graphic design including 5 working at the world-renowned and high-paced DDB ad agency. Passionate creating conceptual designs and a typography lover, she's addicted to Pinterest, DIY and crafts projects. She lives in Guatemala with her husband Tito, and they always team for creating websites and templates. She has always thought that designers exist to make this a prettier world.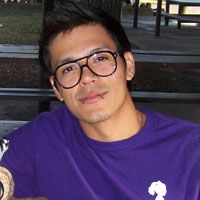 Christopher Gomez
Christopher is your friendly neighborhood support guy. He lives in California, where he loves spending time outdoors & traveling wherever his feet take him. Christopher worked in retail before he discovered how much better life is with Joomla in it. When he's not doing Joomla, Christopher loves to travel, be creative with music and art, and enjoy time with his family.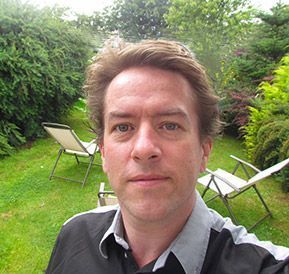 William Ellis
In 2009 William decided he needed to create a website, the only thing holding me back was that he knew nothing about building websites. He knew he needed a site where users would be able to interact while learning from the sites content, no problem he thought, there are millions of sites doing exactly that so he'd just learn to do what they've done. As you know it's just not that easy building a site from scratch.
Then he found Joomla, it fulfilled all of his needs and more. Searching in earnest for learning materials that worked for him, he became discouraged and almost gave up untill he joined the Joomlashack University. After 1 day he had a full site up and running and that was him hooked. He's always looking out for opportunities to learn new skills and to share them as best he can. He's happy to tackle any issue and if he doesn't have the solution he knows we can find one between our team.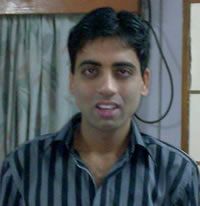 Vishal Grover
Vishal is Joomlashack's Technical Moderator. A Software Engineer who did his post graduation work (Master of Computer Applications) in 2008, he has since been in the world of php, and he's been in love with Joomla since they first met 2 years back. Vishal imagines a personality for himself of being free, frank and fearless, and is very determined to live on it. He likes to look at life with the glass half full, and is ever ready for whatever life brings. Vishal often repeats the mantra "Nothing New Under The Sun". He lives in India with his Mom, Dad and Grand Mother, and brings with him a flair of Indian Spiritual culture to the Shack.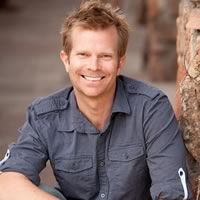 Forest Linden
Forest is the co-founder of Joomlashack University, and even though he no longer works for us we want to keep him here among our bios mostly because of his good looks and his great hair, and also because we love him. He lives in Boulder, Colorado with his wife Bari and his beautiful boy Noah. Forest's new venture is called Tech Husband. Check it out.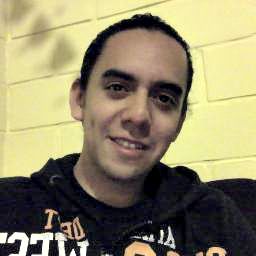 Víctor López
Víctor is a Web Developer from Guatemala. He has 8 years of experience developing software. Contrary to popular belief, he didn't invent the Internet, although he completely downloaded it once. Víctor loves to learn new technologies and new songs to play on the guitar. His biggest dream is to travel to outer space. His second biggest dream is to come back safely from the trip.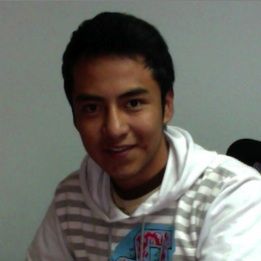 Marcos Culajay
Marcos is a young Guatemalan Web Developer who loves two things: pizza and continuous learning. His dream is to lead a purpose-driven life and hopes to have the wisdom to understand what that purpose is. Enjoys all kinds of music if the bit is good! He recently obtained his High School diploma with an emphasis on Information Technology and is currently studying Systems Engineering. He's looking forward to soon be programming in Javascript.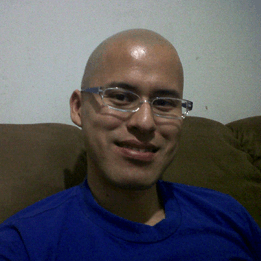 Alexis Rodríguez
Alexis is a 29-year old web developer who's been in the Joomlaverse since 2009. He is an avid collector of Anime DVDs and Cartoons from the 70's, 80's and 90's. Alexis holds an undergraduate degree in Pedagogy and is currently studying Systems Engeneering. He and his wife Lucky have two beautiful children: Dylan O'Bryan and Kerlin Giovanna.

Chiara Aliotta
Chiara Aliotta is an Italian designer with many years of experience in art direction, graphics, illustration and web design. She has created powerful and innovative designs for brands like Vodafone, Nivea, Persol, NH Hotel, Catalano, N.6 Selection Top, Osram, and many others. Before she started her freelance career with the name Until Sunday, she was a busy web and graphic designer for other companies, including Matteo Thun (Milan), Boutique Creativa (Milan/Barcelona) and Nuevvo/Joomlaworks (Athens). Her work is extremely creative, emotionally-involving, and detail-obsessed, rich with colorful illustrations that come from her imaginary world. She describes herself as a typography addict and lover of colors. Everyday life is her inspiration and it reflects in her work and in her blog. Her favorite quote is by Alexander Gilard: "Stimulate imagination, evoke emotions, bring pleasure or do nothing".
What do people say about Joomlashack?
" It took little prompting for me to write a testimonial to Joomlashack for it's great range of products. I am a web designer/developer and run a fast-growing web design studio in Sydney, Australia - Webline Design Studio. We were going through a re-brand and I found Joomlashack's designs. The site is http://www.webline.com.au My business partner was also impressed with the quality of the designs, so we purchased Aqualine Noir - which to this day, is my favourite of all the designs. It provided a great framework for us to implement and project that we are a quality design studio. Not only is it a bug-free template, it works 100% on ALL browser platforms, and we are constantly getting comments on how great our site looks. It also fitted really well with our natural design style, and because a very simple task to incorporate our pages into it. I'd like to extend our thanks for creating great products, and look forward to more as they come! "

Webline Design Studio

"I have purchased four books related to Joomla, spent countless hours on the internet and Joomlashack University is by far the best use of my time and money. Thank you, thank you, thank you.


Karen Carter - Joomlashack University Student

" I have tested and tried many Joomla templates for Search Engine Optimization (SEO) purposes, including those from Joomlashack competitors. Within months of implementing their template for my small business, my site ranking in the major search engines including Google greatly improved. Comparatively my website and domain was very young, but I was able to get to page 1 on google based on some very competitive keywords anyway. I have been building websites since the 90s, but the quality of the Joomlashack templates just blow me away. Not only do they look nice, from a coding and SEO perspective they are simply the best and cleanest you can find. Also the advise given on the Joomlashack forum in regards to SEO, has been a major contribution to my results. "

Nicole Schneider

"Thank you very much. Money well spent"

I've gone through most of the ShackU videos and I'm truly happy. What a Great job. Please keep up the high standards.

I watched a ShackU video, "Creating a blog with K2" by Forest Linden. I just want to say, "excellent job Forest!!". It's very rarely that I can find a video where everything is done just about perfect. Visually the videos are clear and look great even when expanded to full screen. You speak clearly. You stay on topic. It's obvious you guys/gals at JoomlaShack put time into making sure these videos meet some kind of quality standard before publication. Either that or your just a very multi-talented individual Forest...

I use Camtasia to make how-to videos for retirees learning to use computers for the first time. It's not an easy task to get right. I think I spend almost 45mins of editing for every 5-10mins of video I make. That's why I'm impressed with the work done at ShackU.

Thank you!
Joshua Banks "

Joshua Banks - Joomlashack University Student

"First, I would like to say that I really, really enjoy your online tutorials on JU. I am a rookie web master for my company's website,

sorinroyercooper.com

, and I can't tell you how helpful your tutorials have been to me. They are informative, helpful, and very easy to follow. They have saved me countless hours trying to read through books and they have saved my company a lot of money. Not to mention they have also saved me a lot of aggravation.

Thank you!

Matt Loy - Joomlashack University Student

"Dear Joomla!Shack guys, You rule. thank you so much for coming up with a solution for sending bulk email with Joomla. I have a Joomla site with yanc as my email system and have not been able to send email as yanc is sooooo buggy and just doesn't work. It was programmed in by the guy who developed my site, but he is long gone. Here's the thing. I am so excited to try icontact with your joomla fix. Our visitors range from industry movers and shakers to tons and tons of soap opera fans. I look forward to hearing from you and thanks again."

"I must say that the Joomlashack University and your quick replies are FANTASTIC.

I am so glad I found you guys, as it has been great working with you and the University movies are so easy to follow.

No need to pay some local website builder $5000.00 to build me a website!


Parrish Macleod - Joomlashack University Student

" I got a dev-pack with 3 licenses of the lightfast-template. I really love this template and I'm playing around with it a lot. Is it possible that I upgrade to a dev-pack with 6 licenses? "

— Patrick Nell

" I have been using Joomla for a little over a year now and finally decided to purchase a commercial template.. After seeing the Aqualine Reloaded template I knew it was for me. After spending a couple nights installing, configuring, and customizing the template I am very pleased with the quality of the template. It looks great out of the box and I was able to easily customize it for my personal preferences. Discovering Joomla was amazing and now with Joomlashack I am simply stoked! Thanks! "

Jerid Johnson

" The Simplicity template is superbly put together and what impressed me even more was the amount of support material that came with it. I'm exceptionally pleased with the template, the fantastic support and guidance. Thanks! "