Become a Joomlashack Affiliate
Make money in your sleep!
When you join the Joomlashack affiliate program, you will be supplied with a range of banners and textual links that you can place within your site or send out in emails. When a user clicks on one of your links to our site, their activity will be tracked by our affiliate software, and if they purchase something you'll receive a percentage of the sale.
The more links you place, the more people will click them. It's that simple.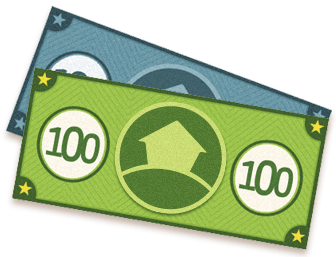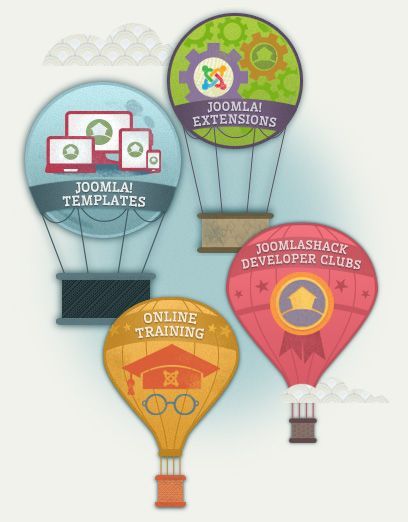 How can you earn more?
The best performing affiliates can and have earned thousands of dollars in a single month. They do so by:
Placing ads for each of our product categories in strategic, high-traffic areas of their sites.
Promoting our highest priced items, like our Unlimited Developer Club and University Lifetime Membership.
Blogging, forwarding, and tweeting our weekly email promos.
Blogging about our constant product launches.
Reviewing our products and recommending them.
Remember, to promote our FREE TEMPLATES because the person that downloads it may end up buying products from one of our 4 product categories.

Your Commission Rate
You will receive 25% of each sale that you drive for ANY of our Joomla products, including Joomla Templates, Extensions, Developer Clubs and Joomlashack University memberships.
Promoting all our educational Products and Subscriptions from our best-selling Joomlashack University (now powered by OSTraining), will earn you referrals. You'll receive 25% of each sale. You can earn up to $100 for just one Lifetime University Membership sale.
How we pay and when?
Our system can be setup to notify you when a link has been followed or only when a sale was made. Referrals are paid exclusively via Paypal between the 25 and the 30th of the following month. The minimum payout is $50.
FAQ's about the NEW Affiliate Program (OCT 2013)
On Oct 24 2013 we launched our NEW Affiliate program.
The NEW program has higher commissions than the previous one. You must sign up to the new one to get them.
You may need to sign up (again) to the new program.
The NEW program has new ads that reflect the Shack's new identity.
If you joined before October 24th 2013 you will have to JOIN AGAIN unless you were notified by email that your account was moved to the new system. We apologize for this inconvenience.
Aug 2016 -
The Joomlashack Affiliate Program is NOT working. You will NOT get credited for traffic and purchases. Our apologies.
Join and we will notify you when it starts again.
Warning Concerning Fraudulent Transactions
Some thieves use stolen credit card numbers to purchase from sites that sell digital downloadable products. These thieves are not interested in the goods they buy, but rather in the referrals they will earn as affiliates of the site. Our referral payment system is not 100% automated and this allows us to visually check each month who the new affiliates are, what kind of revenue they generated and how they did it. We will check our current affiliates regularly and we will scrutinize every transaction a new affiliate's traffic generates.
When a new affiliate arouses suspicion, we will get in touch with the Affiliate, tell him his account has been placed on hold, and ask him for more information regarding where he has placed our ads and how he has promoted our site. We will also contact each buyer that bought using his link to make sure they made the purchase. If the email address bounces or looks suspicious we will call the buyer on the phone or write them a letter. Our system will also tell us when the purchase was made from the same IP address that the Affiliate has used.
All this happens BEFORE a single referral payment has been made.
Any affiliate found to be involved in any actions not deemed appropriate by Joomlashack.com will be terminated immediately and the information will be forwarded to the credit card authorities. In these cases, any unpaid referral earnings will be forfeited.