Optimus Free Joomla 2.5 Template Re-Release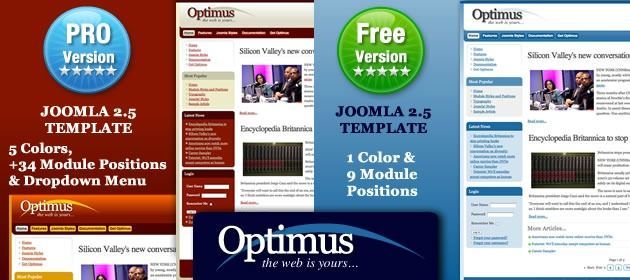 Top Free Joomla Template Optimus, Now Updated To Joomla 2.5.
The Optimus Joomla Template has been updated, given a fresh coat of glossy paint, overhauled, and completely rebuilt on the nimble, versatile, and reliable Wright Framework.

Great Features
Optimus free Joomla 2.5 Template features 800/1024/Fluid layout options, custom column widths, and is loaded with beautiful typography and other convenient options.
Optimus comes in Free and Pro versions. If you like how the Free version performs, you can easily upgrade this great template with the pro expansion pack - includes suckerfish menus, graphic source files, and 5 color packs!
Download it Now!