Parallax, New Joomla Template from Joomlashack
It's alive... ALIVE!!! Our latest creation has come to life. Meet Parallax, a darkish-themed and versatile new Joomla Template from Joomlashack with fixed and fluid width and parallax scrolling. Parallax has 6 very cool and different background styles to play and chose from.
Parallax Scrolling Adapted for Joomla from Jarallax
Jarallax is an open-source javascript library which makes it easy to create a parallax scrolling website. To make it work with Joomla we adapted it and shared back our changed with the Jarallax project so that everyone can benefit from it. Get the Joomla adaptation of Jarallax HERE
Responsive, Built on the Wright Framework
Built on Wright v3, Parallax is Joomla 3.0 R3ADY, light and quick to load, Responsive, Mobile Ready, and future proof. Each new template release has seen an improvement on our already wonderful Wright Framework - - the lightest Joomla Template Framework in the World.
Get Parallax Today
So many of you have told us how much you love Lifestream, thank you! Lifestream for Joomla lets you collect all your social media streams and present the networks of your choice streaming into your own site. Streams can be organized into collections or displayed individually. Our fearless team worked dilligently on Lifestream adding and improving it in many ways: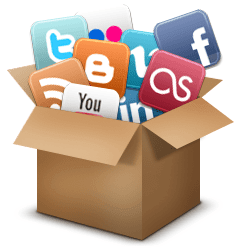 Made Joomla 2.5 and 3.0 R3ADY.
Made Responsive.
They removed the Nooku framework thus giving it easier compatibility and bug fixing.
Made it MUCH lighter, reducing the package from 2.6MB to 826kb.
Added Google +.
And added Instagram.
Coming Soon: Pinterest
Get Lifestream Today