If you use Joomla, then you probably know that embeds can be confusing. It can be hard to find the right embed code and then keep it intact while using your WYSIWYG editor.
Thankfully, the OSEmbed Pro extension makes Instagram embeds much easier.
In this tutorial, I'm going to show you how easy it is to embed Instagram videos and photos into Joomla.
---
Step #1. Install and Configure OSEmbed
---
Step #2. Get the Instagram link
Visit Instagram.com and find the photo you want to embed.
Find the URL for the photo. Here is an examples URL for Instagram photos and videos:

---
Step #3. Add the URL to a Joomla article
Go to your Joomla site and login.
Add the Instagram URL to a Joomla article: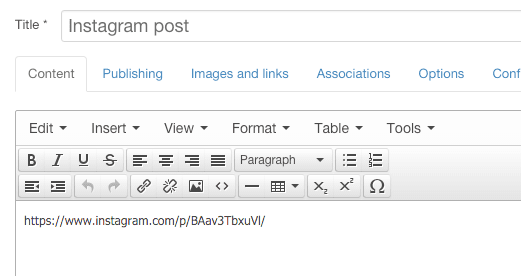 That embed will work perfectly on the front of your site also. This will work for both Instagram photos and videos: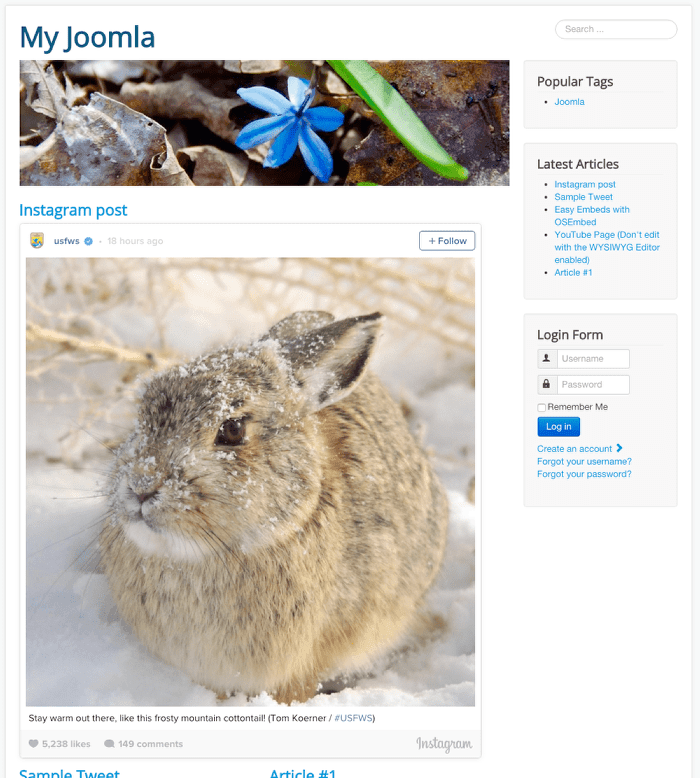 ---
What's Next?
Save $1,000's when you sign up to Joomlashack's Everything Club.
You will get access to all our 32 extensions, 20 templates, and legendary support!