Nominations extended to December 8th!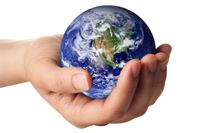 Has there ever been a time when non-profits needed our support more?
The world's many problems- dirty water, hungry children, oppressed people, forgotten animals- are often only solved by the dedicated volunteers and staff of our non-profits and NGOs. In a time of darkness, these organizations make the world brighter.
Announcing our 3rd Annual Charity Contest- where our community nominates and chooses a deserving charity to win a 1,000 USD cash donation.
Discuss the charity contest in our forum!