Free Tutorials on Updating From Joomla 2.5 to Joomla 3
Written by Steve Burge

Steve Burge

Category: Joomla Tutorials Joomla Tutorials

Published: 11 October 2016

11 October 2016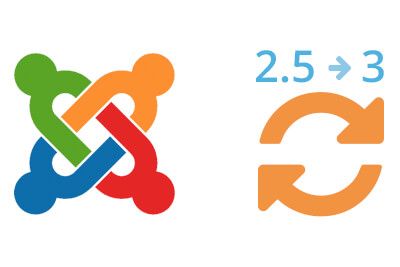 Joomla 3 is a wonderful way to build websites!
It's been nearly three years since the last update to Joomla 2.5, so we want to help anyone stuck on 2.5.
We've released a 100% free class from Joomlashack University. This class explains how to move Joomla 2.5 sites to Joomla 3.
Joomla itself updates smoothly from 2.5 to 3. The main issues occur with extensions or templates that haven't been adapted for Joomla 3. Watch these videos, and you should be ready to migrate. If you need help, click here to talk with our Joomla migration experts.
Video #1. Introduction to the migration
In this video, you'll learn about the approach we recommend. Rod talks about the extra information available on this Joomla Docs page. He also mentions the "How to Migrate Joomla 1.5 to 3" class that is available in Joomlashack University.
Video #2. Planning and checking extensions
In this video, we recommend that you use a test site for this migration. Akeeba Backup is an extension that makes it easy to create a backup of your site and there's an Akeeba Backup tutorial here. Once that's done, check all your installed extensions to make sure they are ready for Joomla 3. It's also important to check whether your server meets the technical requirements for running Joomla 3.
Video #3. Updating your template
The next step in upgrading to Joomla 3 is checking your template. Even if your template is ready for Joomla 3, you will need to take a couple of steps. You will need to uninstall the Joomla 2.5 version and then install the Joomla 3 version after the migration is complete.
Video #4. Performing the migration
In this video, you'll actually perform the migration. Joomla 2.5 has a built-in component to perform the migration. You will go to Components > Joomla Update and change the update option to "Short Term Support". Then, click "Install the update" to complete the process.
Video #5. Clean up after the migration
In the final part of the migration process, you'll bring your site back online after the update. This involves testing your site, removing any old Joomla 2.5 templates, and installing your new Joomla 3 template. In this video, Rod uses the Breeze theme from OSTraining.
Want a worry-free migration?
Let us migrate your Joomla site for you. We have been migrating Joomla sites since 2005. Click here to lean more about our update and migration services.