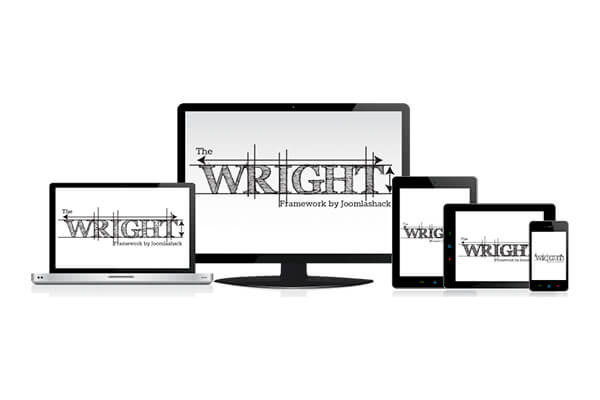 Here at Joomlashack, we use the Wright Framework to build great Joomla templates.
Wright currently works perfectly with Joomla 3 websites.
However, we had no idea whether it would work on Joomla 4. After all, Joomla 4 isn't even in alpha yet. And future Joomla updates have always been complicated. Surely the move to Joomla 4 would be difficult?
We were wrong. Moving Wright to Joomla 4 was surprisingly easy.
Moving Wright to Joomla 4
After a discussion inspired by our post on Joomla 4, we decided to dig into the new version of Joomla.
With help from George Wilson, a key Joomla contributor, we applied a few small fixes to the Wright framework. Mostly, we just needed to remove some older code. For example, we replaced all uses of JRequest with JInput.
We can now proudly say that Wright is the very first template framework to work with Joomla 4!
Don't believe me? You can download a Joomla 4 branch of the Wright framework, and a copy of Joomla 4.
Some Small, Minor Details
Yes, there is some small print here.
First, Joomla 4 is still far from being stable, so it will be a long time before you need to update.
Second, we will need more work to make Wright fully stable with Joomla 4. For example, we'll need to do some backward compatibility work so that Wright overrides would work on Joomla 3 and 4. Plus, we'll need to consider how Wright will work with the new version of Bootstrap, which will be used by Joomla 4.
The Good News About Joomla 4
There's good news here for everyone, not just Joomlashack users.
After doing this, I'm now fully convinced that updates to Joomla 4 will be much, much easier than with previous releases.
If you want to learn more about our Joomla template framework Wright, watch the free videos. If you want to learn more about Joomla 4, read our recent blog post.