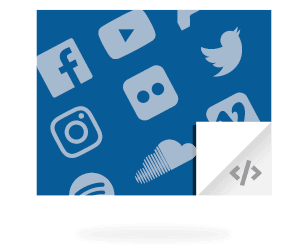 Have you been in the following situation?
You're watching a really great YouTube video and want to add it to your site.
You take the embed code and paste it into your Joomla site. That doesn't work.
You disable your WYSIWYG editor and add the embed code. You turn the editor back on and everything breaks.
You need OSEmbed, our new extension.
OSEmbed is the easiest way to embed anything in Joomla. OSEmbed will make Joomla far easier for you and your customers.
Write comment (0 Comments)