Announcing our new Community Forum Rewards Program, where our top forum participants are rewarded for their engagement!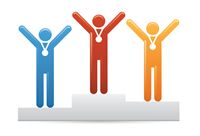 Happy Birthday, Joomlashack Forum!
In the busy winter we forgot to mark a milestone for Joomlashack, the three year anniversary of our massive community forum.
It's become a top destination on the web for getting help with Joomla, discussing tips and tricks, finding helpful free components and resources, and getting customization support for all Joomlashack's commercial and free templates.
Membership is totally free and open to all, and our team of staff and volunteers try to answer every question about Joomla, templates, SEO, and anything else you need to know to run a successful Joomla-powered website. It's one of the ways we try to give back to the Joomlaverse, and encourage the open source spirit that makes Joomla possible.
Write comment (0 Comments)