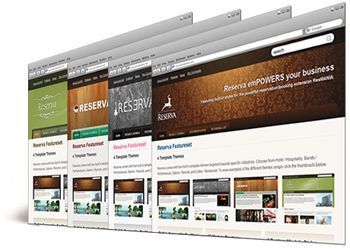 This week, we're excited to announce the release of our latest Joomlashack template called Reserva!
Reserva was designed for small businesses and individuals who not only want a stylish & sophisticated looking website, but want to give their visitors the ability to reserve rooms (hotels, motels, etc), reserve rental properties, book consulting time (financial planners, consultants, etc), book live performances (bands, comedians, etc)--or even make salon appointments directly from their website!
Imagine how Reserva could make your website work for you.
Reserva emPOWERs businesses...here's how:
Write comment (0 Comments)