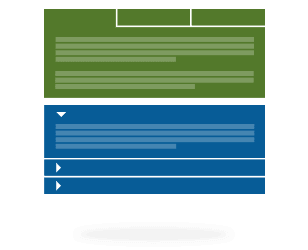 Today we're delighted to release a Pro version of the Tabs and Sliders extension.
Tabs and Sliders is one of the most popular extensions in the Joomla world.
Tabs and Sliders is 10 years old, has been downloaded over 1 million times, has over 100 reviews on the Joomla Extensions Directory and has a rating of almost 100%.
The pro version of Tabs and Sliders provides multiple different designs for your layouts.
Write comment (0 Comments)