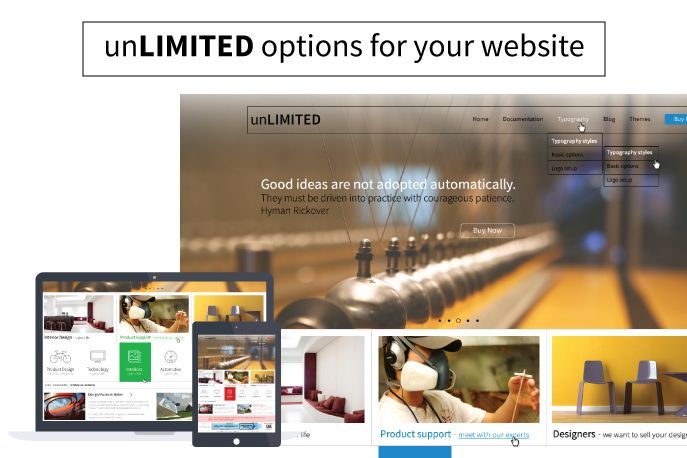 unLIMITED - A clean and minimalist template
Reach new limits with unLIMITED, a responsive Joomla Template. It's stark design lends itself almost for any kind of industry. It's high contrast visuals together with the purposeful typography communicate clearly and intuitively.
8 Color Options & 15 module positions
unLIMITED comes with 8 color themes in light and vivid tones. unLIMITED's flexibility will let your web developer choose from 15 different module positions that will let him bring to life all of his ideas.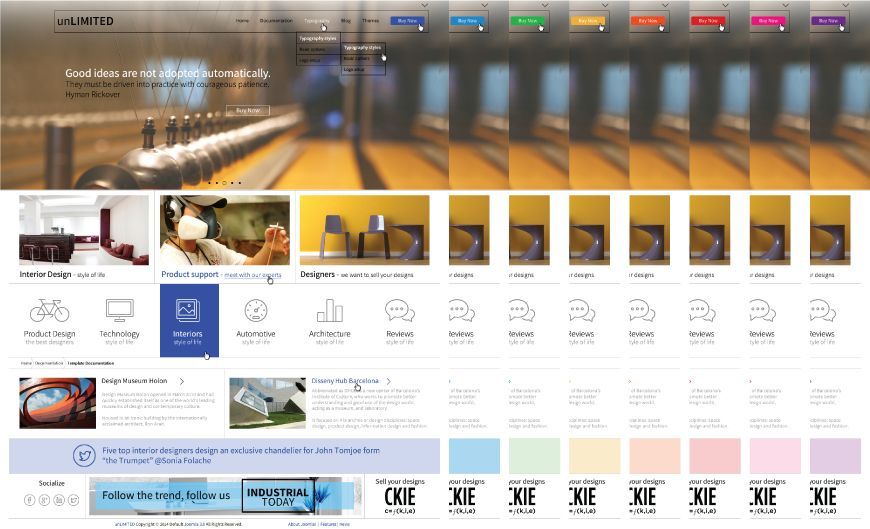 Easy Setup: a Quicklauncher with ALL the Demo Content + A Slider
With Joomlashack's Quicklauncher, you can download and install unLIMITED as a Joomla installation with the template and content pre-configured as it looks and works on our demo*.