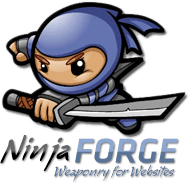 One of the greatest things about Joomla is it's extendability. If you need a forum, a shop solution, a module to display weather, etc., you can bet there's probably a solution available. With over 4,600 extensions listed in the Joomla Extensions Directory at the time of this writing, Joomla users are presented with a myriad of options to extend the base functionality of their Joomla powered site.
While having such choice is an awesome thing for the Joomla end user or site developer, it can at times present some 'formatting' issues. Often times the end user might find themselves out of luck, going back and forth between a template provider and extension developer for support, with each pointing the finger at the other as the cause of a formatting issue.
Perhaps it's time to start slicing up the status quo and approach extension 'design' from a new direction.