There are a few people whose every word I follow and try to incorporate into my business, and Brian Clark of CopyBlogger.com and Teaching Sells is one of them.
In 2008, Brian launched his Teaching Sells course. A complete guide to setting up and running and online paid membership websites. It was insanely popular, I joined up right when his doors opened, and so did people like Aaron Wall (of SEO Book).
After 2 rounds of students, Brian closed his doors and has been busy improving it, until now, when he has opened them up again. He only has 500 spots, and I reckon this course will soon be full and you'll have missed your chance. His last round sold out the 300 spots at $997 a pop in about 48 hours!
Head to TeachingSells.com and check it his new video.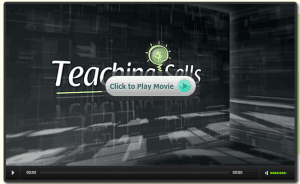 Write comment (0 Comments)