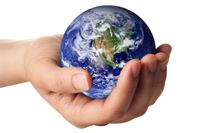 Last year we asked ourselves, "what can we do to support important organizations that do good work to make the world a better place?"
The answer was our first Joomlashack Charity Contest- an opportunity for 5 charities to be showcased on Joomlashack (and get donations!).
Announcing our 2nd Annual Joomlashack Charity Contest - where our community nominates and chooses a deserving charity to win a 1,000 USD cash donation.