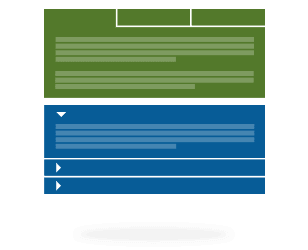 JoomlaWorks is one of the oldest and most respected teams in Joomla.
They've developed K2, AllVideos, Frontpage Slideshow and many other popular Joomla extensions.
Today, I'm delighted to say that Joomlashack is taking over the maintenance and development of Tabs & Sliders, one of the most popular JoomlaWorks extensions.
Tabs & Sliders has been downloaded over 1 million times, has over 100 reviews on the Joomla Extensions Directory and has a rating of almost 100%.
You're going to love Tabs & Sliders :)
Write comment (4 Comments)