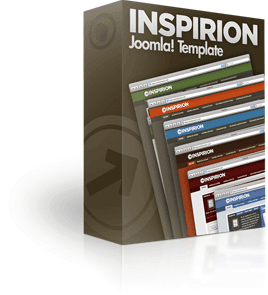 Got a medium-sized Web site in need of a good-looking template?
Our latest Joomla! template (Inspirion) is built on the popular 960 grid system. The 960 grid promotes balance, consistent white space, and usability.
Inspirion is XHTML Strict, CSS/Tableless, and makes use of semantic headings (h1-h3) Joomla! overrides for improved SEO.
Inspirion is medium-sized template integrated with IE transparency, CSS dropline menu system, excellent typography, and is available in multiple color styles (with PSD source).
Key features of Inspirion: