JCal Pro themes are professional skins built into your JCal Pro calendar. With flexible packages and variety of colors, you can smoothly integrate your JCal Pro calendar with your Joomla web site and nicely match your calendar pages with your site's look and feel. Let's take a look at JCal Pro built in themes.
In you Joomla control panel go to Components > JCal Pro
Click the Options button.

Select the Display tab
Select your preferred theme from the Default Theme field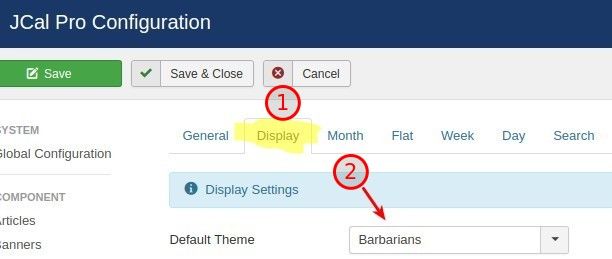 You can now take a look at JCal Pro themes one by one.
---
Barbarians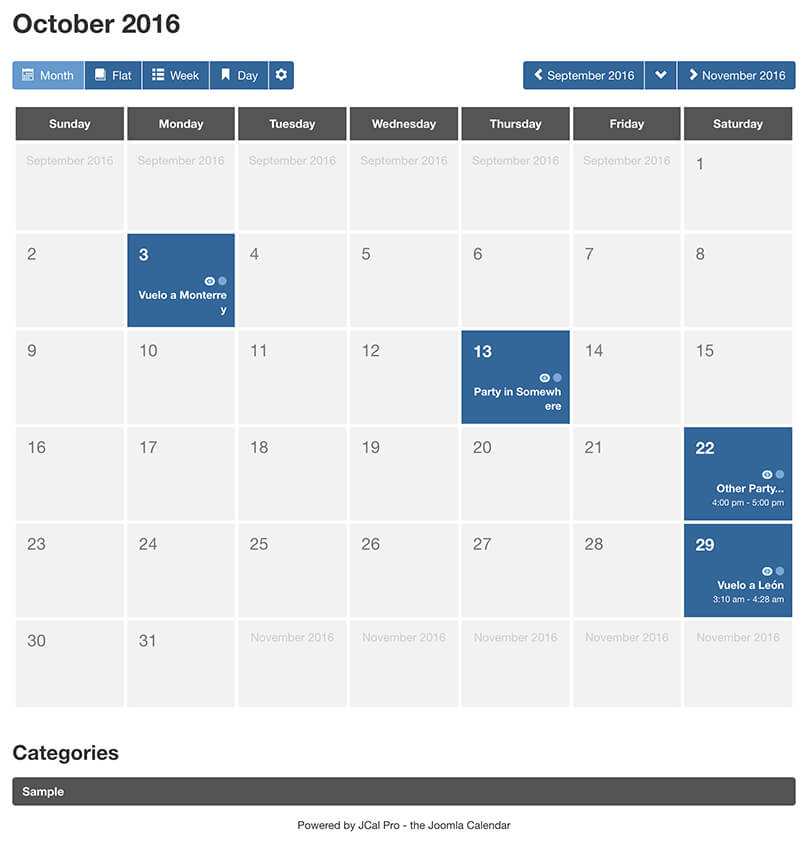 ---
Inspired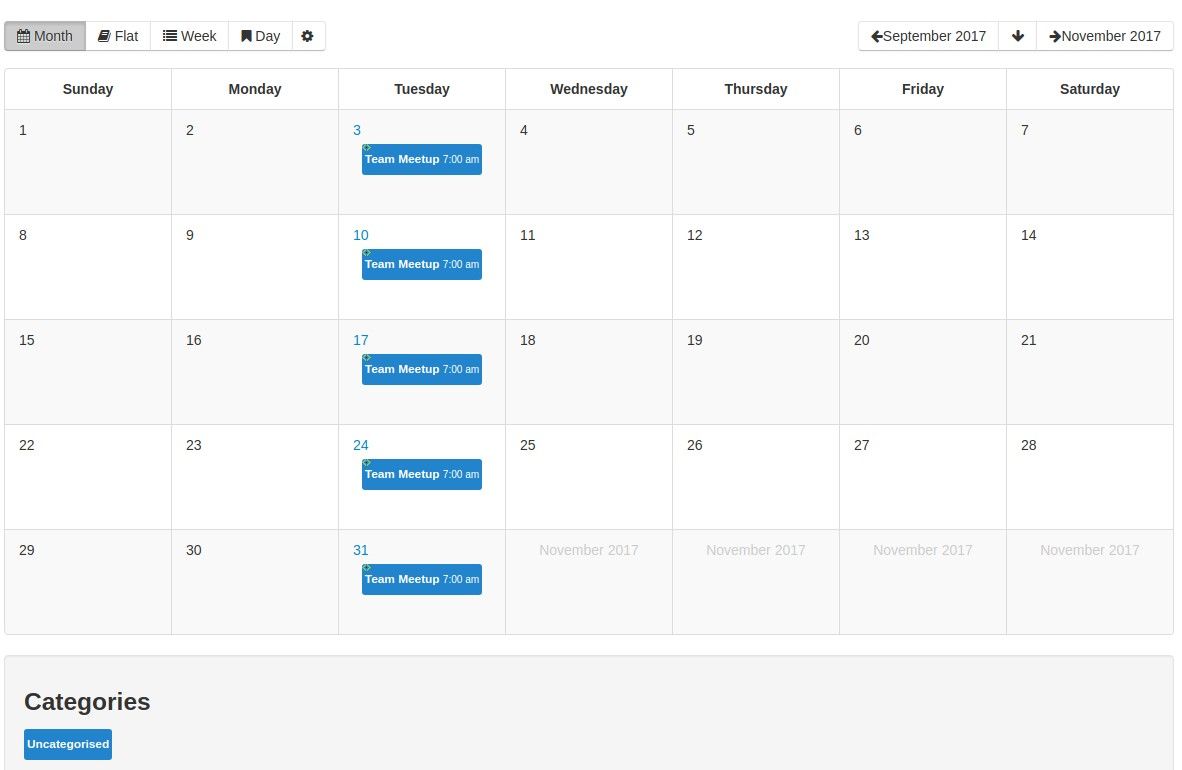 ---
Minimal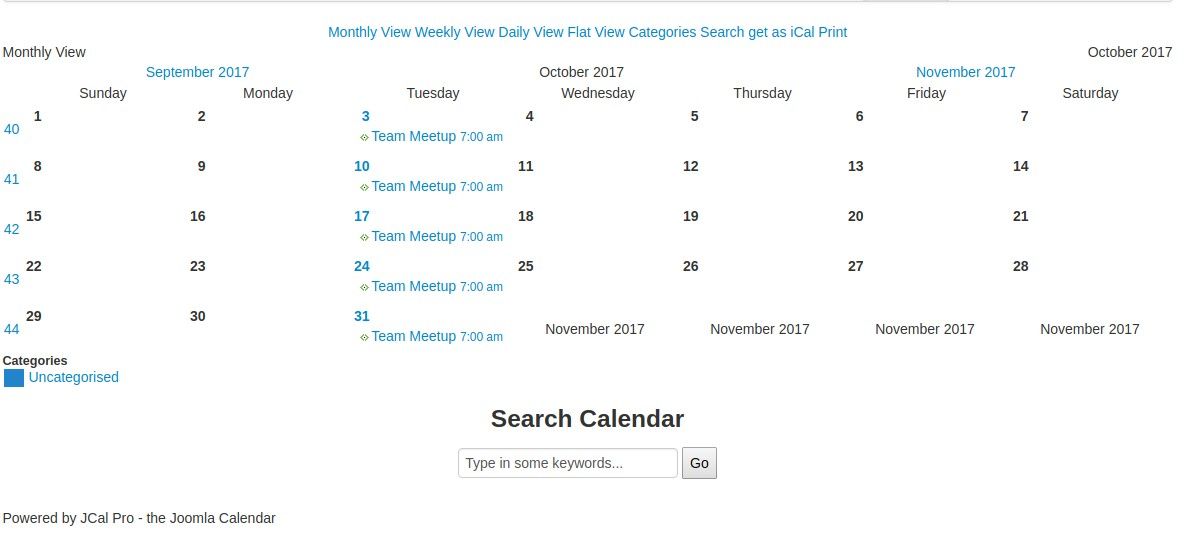 ---
Default