In OSCampus, you can allow students to download and print out their certificates on completion of their online classes on your website.
OSCampus will present your students their certificates based on the image you set in the Options > Certificates.
We have more details on how to set up your own certificate image in OSCampus Pro in this tutorial.
In this document, you will learn how to create such an image using our recommended PSD image as a template.
To create your custom OSCampus Pro certificate image in Adobe Photoshop, download this PSD source file.
Edit the image in your Photoshop or GIMP.
When you're done, export as the image as a .PNG file. Please don't try to upload a .PSD file to your Joomla site.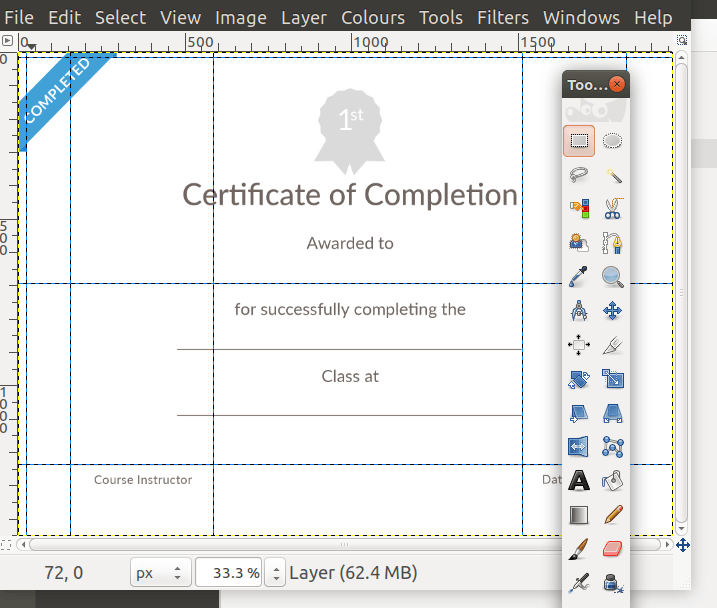 In your Joomla control panel, go to Components > OSCampus Pro: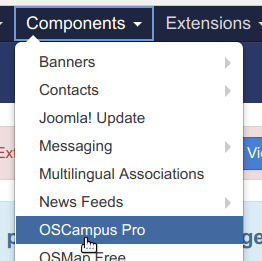 In the top right corner, click Options: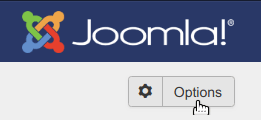 Under the Certificates tab, click Select:

Select your newly created png certificate image on your hard drive.
Click Save or Save & Close.