Instagram pictures by default show captions: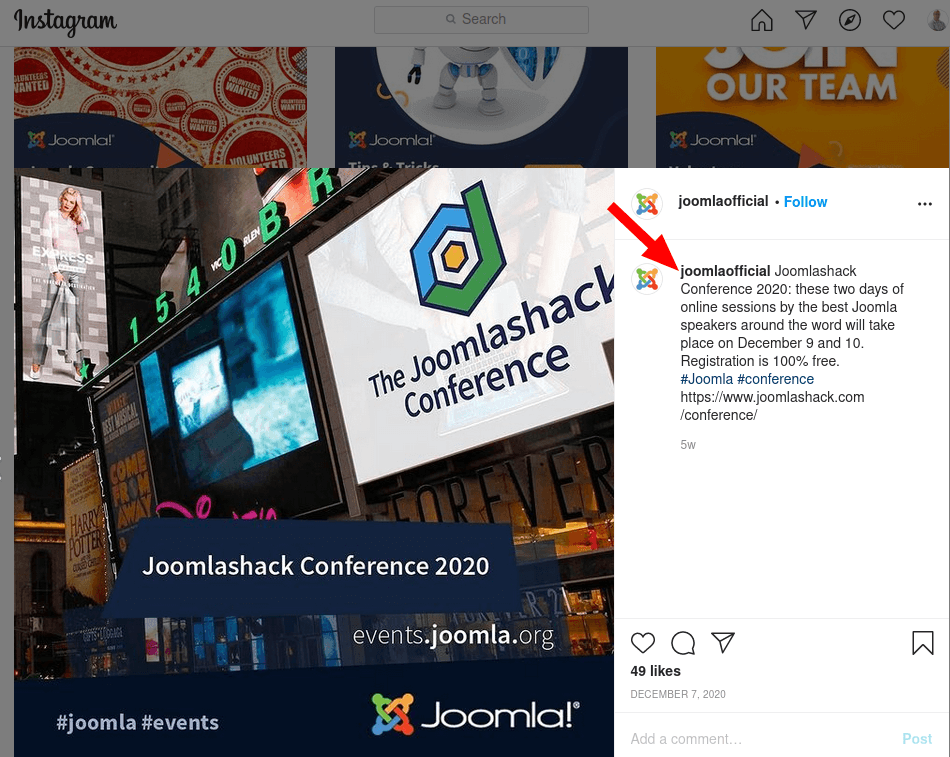 When you would like to embed Instagram posts in a Joomla article, OSEmbed Pro allows you to either show or hide captions. Here is how:
In your Joomla administrator panel, go to "Extensions" > "Plugins":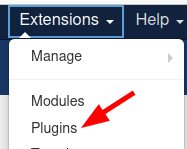 You will see the "Plugins" screen with the list of all the Joomla plugins installed on your site. Find the "OSEmbed" and click on its title to open up its settings: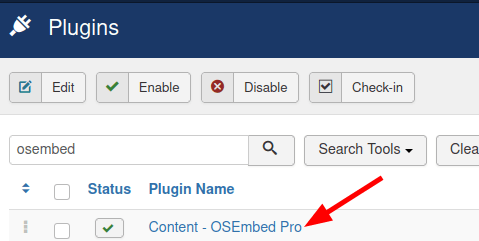 You will be taken to the "Plugins: Content - OSEmbed Pro" screen, as you can see in the next screenshot. Find the "Hide Instagram Caption" parameter and set it to "Yes" to show the caption of the Instagram post or set it to "No" to hide it: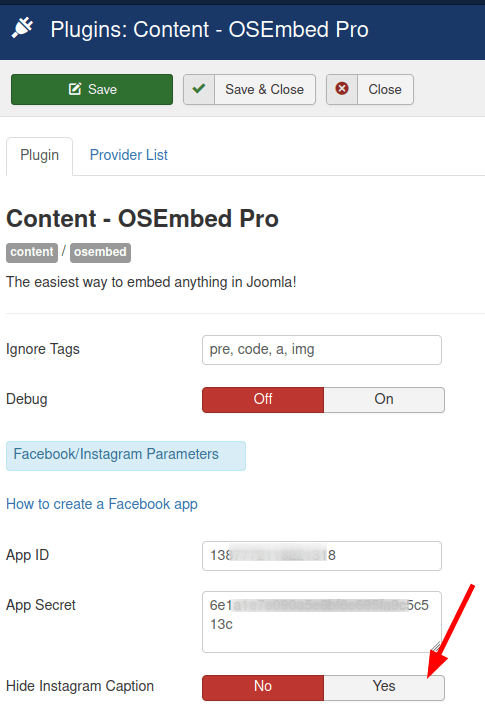 Check your Instagram embed at the frontend of your site.
Here is a screenshot with the hidden caption of an Instagram post embedded in a Joomla article: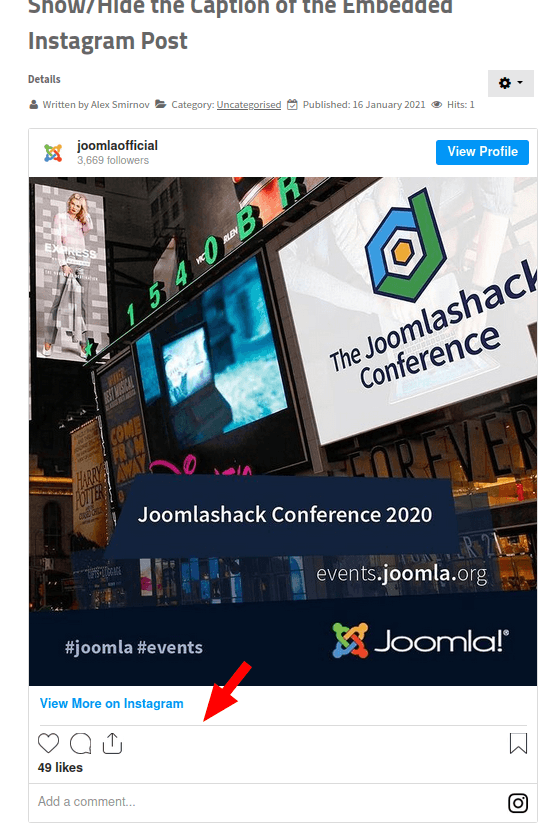 And here is a screenshot with the caption shown: