A form toggler is what your site visitors will see before they see your Shack Form itself. Your form toggler creates the first impression of the form. It also influences the overall impression of your site.
Out of the box, a Shack Form toggler has no icon.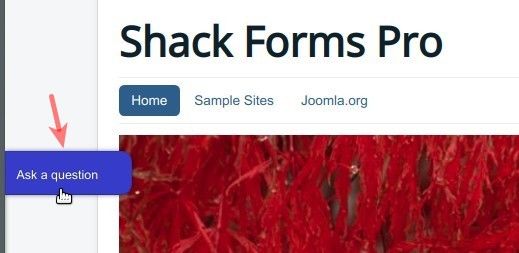 Shack Forms allows you to add a nice icon from the IcoMoon icons library to your form toggler and make it more appealing and fun. On the image below, you can see my form toggler with one of such icons: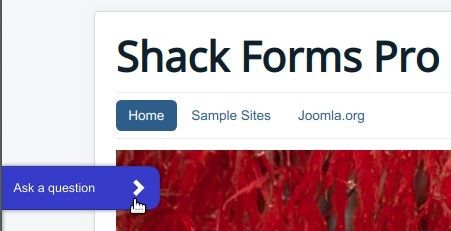 Do you see the difference? Here is how you can achieve this in more detail.
In your Joomla administrator panel, go to "Extensions" > "Modules":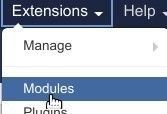 Locate your Shack Form module and click on its title to open the module for editing. In my example, my module is "Shack Forms Pro":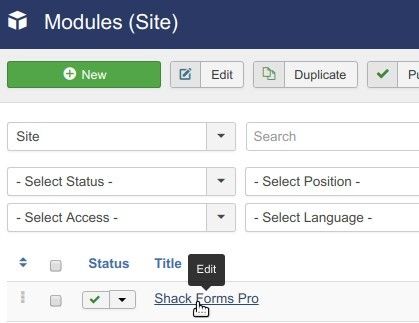 You will be taken to the module's control panel. Click the "Toggler Tab":

Locate the "Icon" setting and set it to the "IcoMoon" option:

You will see the "IcoMoon" setting with a select list of icons appearing underneath. Select your preferred icon. In my example, I selected the icon pointing to the right:
Click "Save" or "Save & Close".
Check your Shack Form toggler. It now has the IcoMoon icon of your choice: