In this tutorial, you will learn how to display your Shack Form in a lightbox when a page visitor attempts to exit the page: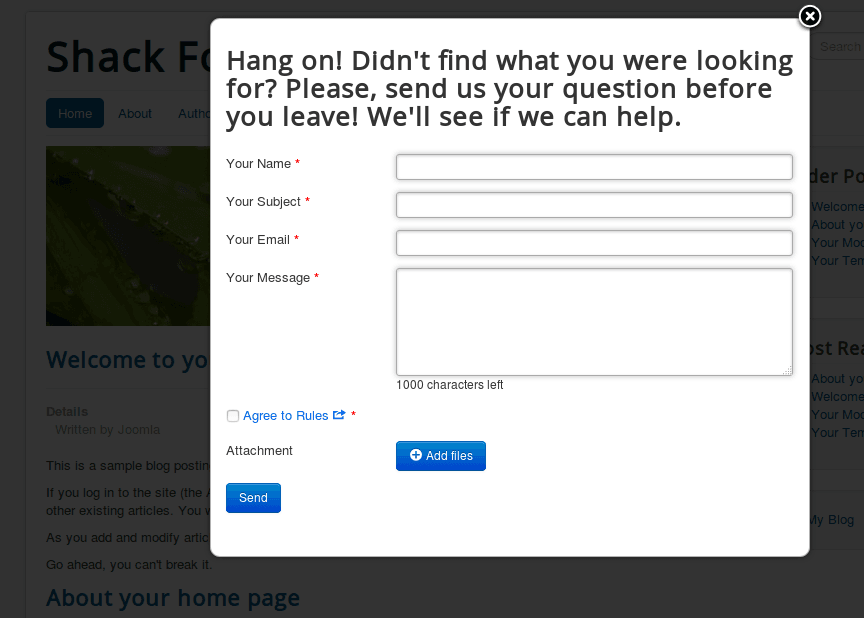 Open up your Shack Form for editing.
Under the Module tab, set the Layout parameter to Lightbox Window: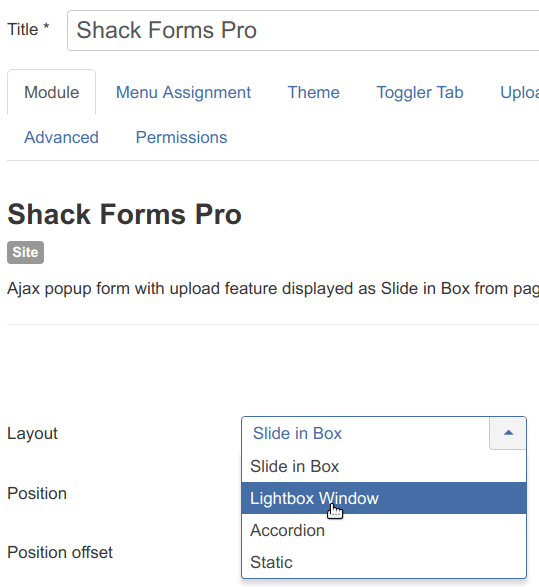 Under the Toggler Tab tab, set the Show toggler tab setting to No: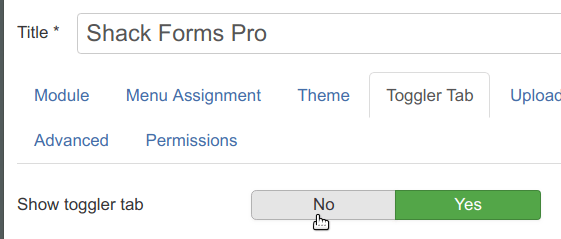 Set the Auto-popup parameter to On-exit: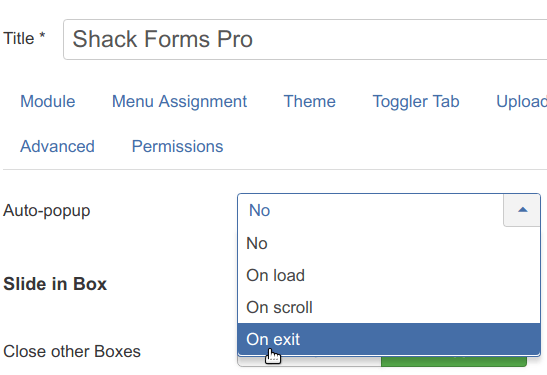 Optionally, set an attention-grabbing heading at the top of the lightbox.
It will be prompting the visitor to fill in your form before leaving the page.
It could be similar to the one you saw on the image at the beginning of this tutorial.
Go to the Module tab.
Click the Text button.

Fill in the Text separator text area with your heading. Point your mouse to the Text separator label and drag it on the top of the fields.
Go to the Menu Assignments tab and assign the form to the required page(s).
Click Save or Save & Close.