Keep your Simple Renew installation up-to-date. Updating it takes only a few clicks.
Go to Extensions > Manage > Update: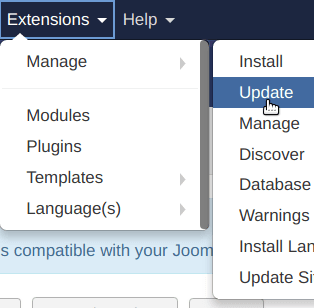 You will see Simple Renew listed, with the installed and available versions displayed:

Click on the checkbox.
Click Update.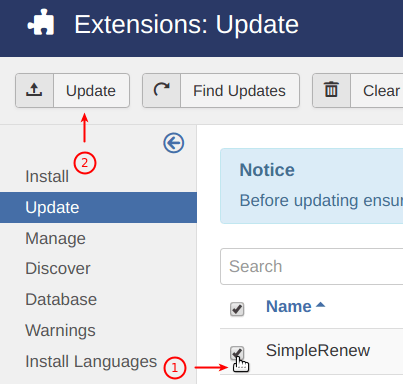 Provided you have a valid license, your Simple Renew should now get updated to the latest available version.