Your membership gives you full access to all our templates!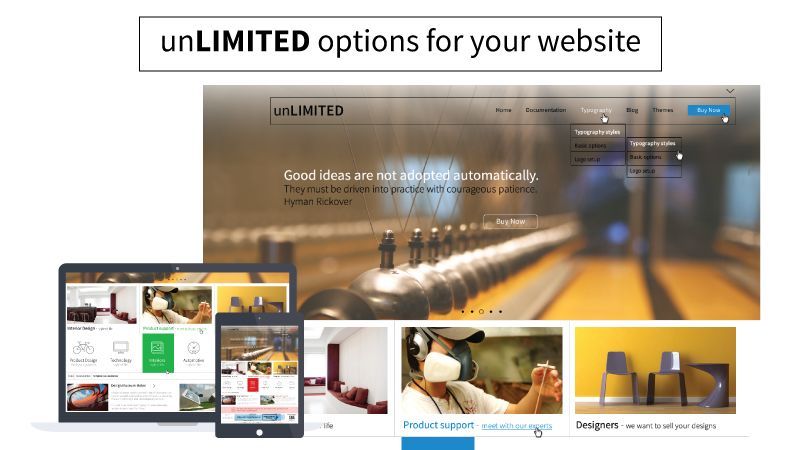 This is extremely helpful as it allows you to just swap our demo content with yours without having to do heavy module configuring. unLIMITED also includes a Responsive Slider - Slideshow Extension worth $18.
* Note: The quicklauncher was not designed to aid with updating existing sites. It is only suitable for new installations.
Built on the Wright Framework

Includes a Responsive Slider - Slideshow Extension (an $18 value)

Vivid and Colorful Background

EASY Quick-Launcher installation

Demo content included

Adaptive & Powerful

8 Different Vivid Themes

Fully Responsive

15 Module Positions
Take a look at the demo!
unLIMITED was inspired on the latest trend of website design merging a clean and minimalist look. This template is now consider one of our most flexible designs ready for your creativity & imagination to come together and bring to life the website you always desire.