JS Share It
The need for good Share Buttons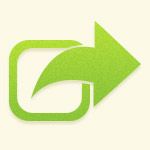 {mslink,2}{mslink,1}
DOCS
GENERAL INFO
Version: 1.0.0
Latest Update: August 2012
License: GNU GPL v3
{mslink,4}
Social Media Share buttons are a must for every site and blog. These buttons do a lot more than just be able to use social media to engage your users and help them stay up to date with your company's happenings. They are highly instrumental in helping your site's SEO.
Do Share Buttons have an Impact on SEO?
We've all heard the SEO axiom: Content is King--and content continues to be important; however, many would argue that what people are saying about your site is what's "King" now. In order to get people talking about your site, you are going to need a Social Sharing Plugin. During the last few years our friends at Google have, in their own cryptic manner, admitted that the importance of social share buttons has increased significantly thus improving their popularity in SEO strategies.
The point is: you need to use a reliable and affordable Share Button Joomla Extension in every site you build.
A Joomla Extension from a Company you Know and Trust
Share it is a Share Button Joomla Extension from Joomlashack and a reliable plugin for Joomla 2.5 and Joomla 3.0. The plugin allows web developers to insert an easy to use, reliable, and well supported widget that houses the 3 most popular Share Buttons: Facebook, Twitter, and Google+. Regular updates will enable Share it to include many other buttons for other networks as well as keep it working on differnt browsers and their releases.
Built to properly use Facebook's Open Graph - unlike most competitors
Open Graph is Facebook's visual social connections graph. It is a very cool tool available to site owners to help them visualize and learn about their fans, their connections, and everything they care about. Some call Open Graph indispensable for managing your social communication strategy.

Our Extension Clubs are the BEST VALUE
Get ALL our Extensions for $48. Get them HERE.
Changelog
v1.0.0 - Initial Release
Facebook OpenGraph
Facebook Like Button
Twitter Button
Google +1 Button