Joomlashack Products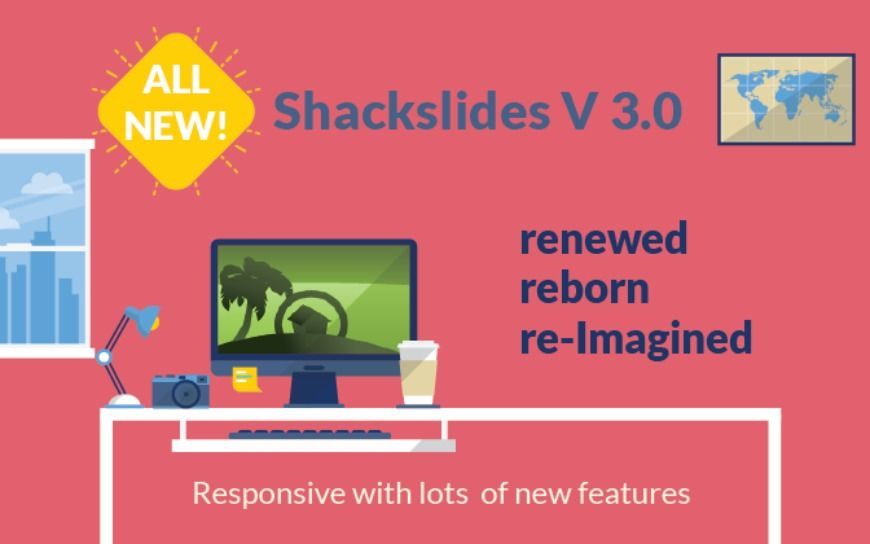 A slideshow easy to use to standout your Joomla site with responsive support and great new features.
JS ShackSlides
A Joomla Slideshow Module
ShackSlides is the way to intensify your site with images that have style, are fully-responsive and have awesome effects. ShackSlides' new features will give you the freedom, to make with your images, the masterpiece for your site you always wanted.
Shackslides: reborn, renewed and reimagined in 2016
You can easily customize the way it appears. The amount of effects, combined with the flexibility of color and opacity you can use, and the customization of navigation objects as well, will let you do almost anything in your slideshow. All of this features will help you create a more visual impact of your site.
It works on Joomla 2.5, 3.X and supports K2, and Joomla content (so long as these extensions work in the Joomla version).
New features are continously added, so if you have a great idea for the module let us know! We'd like to build a Joomla slideshow module that you need rather than build a module that we think you want.
Our Extension Clubs are the BEST VALUE
Get ALL our Extensions for $48. Get them HERE.
Licensing
ShackSlides is released under the GNU GPL v3 license -read the full license here. Your purchase includes access to support and upgrades for 3 months.