Joomlashack Products
products section description
Let Us Migrate Your Site to Joomla 3

Migrating a Joomla Site
We can help you with your Joomla site migration. We have been migrating and upgrading Joomla sites since 2005. You could say we know Joomla sites backwards and forwards.
Migrating a Joomla site begins with cool and confident planning. If you are a skilled Joomla Developer, it can be a straightforward project, but if you don't have the time or just want a pro to do it, please contact us for a quote. Our team will get back to you with an estimate in a few days.
We take the time to study and analyze EVERY site that asks for a quote, so some cases might take up to a week.
How much does it cost to migrate a Joomla site?
Each site is unique and cost varies with complexity.
Small and simple sites (with few and simple extensions) may cost $300-475.

Sites of medium complexity may cost between $500-775.

Big and complex sites (sites with e-commerce, community, and or CCK extensions) start at $1000.
Was your site built with Joomla 2.5?
End of life, you NEED to upgrade your Joomla 2.5 site
In December 2014 the Joomla.org released version 2.5.28. It is the final scheduled release of the 2.5 series.
Joomla 2.5 did indeed serve us well and we are grateful toward the awesome team that developed and maintained it during the last few years.
End of support means that the Joomla Project will no longer provide bug fixes, features, or security updates.
Your 2.5 site may already be vulnerable
Don't panic. If you have a site built with Joomla 2.5, you are in the same boat as hundreds of thousands of site owners. You need to do 2 things:
Make sure you have the latest update of Joomla (2.5.28).
You need to migrate your site to Joomla 3.5. Its not a matter of IF, its a matter of WHEN.
Why migrate your site from Joomla 2.5 to Joomla 3.5?
We cannot explain this better than the good folks from Joomla.org. Read their reasons HERE. In short: you NEED to upgrade your site!
Web Design and Web Development Services
Our team regularly handles Small, Medium, and even comprehensive web design and web development jobs - including multi-site projects. In the 10 years Joomlashack has been building websites, we have seen it all and built it all. We will not be learning on your project as so many do.
Most customers are pleasantly surprised by our competitive prices. Try us, use the form above.
Recent Testimonials
I recently choose Joomlashack to upgrade my site to Joomla 3. Having previously used Joomlashack University to learn how create my site, and loved it, I had no hesitancy in turning to them again. I highly recommend them for the professional way they assessed what was needed and implemented the plan. Any concerns I had were resolved quickly. I can't praise the staff enough for the polite and efficient way they did the work needed. Thanks to you all.
Feb 7, 2015, June Beveridge Berit Christian Counseling
My Joomla site had to upgraded to the newer version and I had to let the guys at Joomlashack work their magic for me. From start to finish, I was updated on the status of the site and if I thought too many hours had gone by without hearing anything, I would send them a message and voila! - a reply was forthcoming. I like the communication being so open and quick. The end result of the upgrade was that nothing was lost or non-functioning. The upgrade has given me more options for extensions and easier access to install them. Pretty much, Joomlashack gets all my "thumbs up" for their good work. Thank you, guys!
March 26, 2015, Judith Burhans Ascension Lutheran Church
Thank you Joomlashack for the professional and courteous way you helped me upgrade my site. Letting your team handle my upgrade was one of the best decisions I have made in a long time. I would recommend your service for anyone who has more to do than they have time, as I was able to concentrate on other business issues while your folk worked their magic. Thanks again!
June 12,2015 David Daniel Area Agency on Aging of West Alabama
I was very happy with the Upgrade Service provided by Joomlashack. The service team was very responsive, clear in communication, and made the process very simple. As we upgraded the site to Joomla 3.x, we also elected to switch to a Joomla template, and the upgrade service adapted our site to look very similar to its previous appearance. I had some concerns after the fact about a certain page, and again, the service team promptly responded, tested, and assured me that it was rendering properly. I would recommend Joomlashack's Upgrade service without reservation.
August 05,2015 Valerie Keith Atlanta Bonded Warehouse
Trust. Competence. Reliability. These are important characteristics in business and frankly; rarely experienced.
We are a small business that does not have a full time web administrator to stay on top of Joomla! migrations. We have done a migration from 1.x to 2.x and it was a long, grueling, nail-biting process. We got hacked in 1.x and we got hacked again in 2.x. We had to spend days finding the files and deleting them before our host provider would put us back on line. We knew it was TIME, well PAST TIME to get up to date on Joomla! But oh no... not another migration. We have used templates with Joomlashack and have always found the support top notch, so we took a chance.
IT WAS WORTH EVERY PENNY SPENT. We didn't have to work out details with php versions and extension compatibility or trying to remember "how do we get SEO friendly URL's again?". We didn't have long days and nights, holding our breath, searching the web to remind us of why some things were not working right, bla bla bla. We just handed it over to the experts and they handed it back, like nothing ever happened.
As I stated at the beginning: Trust. Competence. Reliability. Joomlashack has earned our trust in spades and shown us competence and reliability rarely seen.
September 15,2015 Angela Sanders Sanders Sound Systems
Getting our website updated to the newest version of Joomla had been weighing heavily on me for many months. Unfortunately I was having trouble finding the time in my schedule to do it and was worried about the security of our non-profit's website. I received an email from Joomlashack with information about their migration service and decided to ask for a quote. While it was an expense that we were not expecting, I feel that it was worth it in the long run. They accomplished this migration very quickly and addressed and fixed everything I asked for after the initial setup. They responded to each request from me very quickly and they were friendly and helpful. Our website is now running the current version of Joomla, everything works smoothly and correctly, and it still maintains the original look and feel. I would definitely recommend Joomlashack for anyone considering having a third party help them with migrating their site from an old version of Joomla.
October 05, 2015 Lori Stevens - International Messengers

Joomlashack completed a difficult Joomla migration for us whilst remaining responsive and patient in the face of many demands. Thanks guys, I really appreciate your assistance.
February 04, 2016 Bill Wallace - Australasian Evaluation Society

Join the Joomlashack Extension Club!
All our Joomla Extensions for one low price: $123 in Total Value!*
6 months access to ALL our Joomla Extensions.
Access to ALL our Joomla! Extensions
Soon: Access Alledia's Pro Extensions
6 months
Access to Updates and VIP Support
Risk-Free Recurring Membership
12 months access to ALL our Joomla Extensions.
Access to ALL our Joomla! Extensions
Soon: Access to Alledia's Pro Extensions
12 months
Access to Updates and VIP Support
Risk-Free Recurring Membership
*
Get these 5 best-selling extensions worth $123 in total value!
Free and 3rd Party Joomla Extensions
Designed by Joomla Pro's to make running sites easier.
Since 2005, Joomlashack has been building Joomla Extensions that are easy to install, update, and maintain.
May be bought individually or ALL of them together in a 12 mo Club
Buy just one extension or get ALL our extensions for 12 months with our Extension Clubs. When bought individually, extensions have access to support and downloads for 3 months.
Home of Best-Sellers like Shackslides, Lifestream, Visionary, and Share It
Trusted and used on over 40,000 websites, our extensions are the GO-TO option for thousands of experienced developers - - they are tested and updated regularly.
Our Extension Clubs are the BEST VALUE
Get ALL our Extensions for 12 months for $30. Get them HERE.
OUR FREE JOOMLA! TEMPLATES
OUR FREE JOOMLA EXTENSIONS
Joomla templates designed to make your life easier
Since 2005, Joomlashack has been building beautiful, fast templates.
Our templates are simple to install, set up and maintain.
Join over 1 million customers and build Joomla sites with Joomlashack!
Join the Joomlashack Template Club!
All our Joomla Templates for one low price: $1,000's in Total Value!*
ALL our Templates
1 Domain Licenses (Entitlements)
Access to Updates and VIP Support
3 month membership
ALL our Templates
3 Domain Licenses (Entitlements)
Access to Updates and VIP Support
6-month subscription
ALL our Templates
6 Domain Licenses (Entitlements)
Access to Updates and VIP Support
12-month subscription
Join the Joomlashack Unlimited Developer Club!
ALL our Templates AND Extensions for 12 months
$149
/
12
MONTH
subscription
+ extensions
ALL our Templates

ALL our Extensions

Access to Updates & VIP Support
12 Months
Rebranding License (Copyright Removal)
UNLIMITED / 12 Mo

Extra Domain License (Entitlements)
UNLIMITED / 12 Mo

12-Month subscription
Joomla Extensions
Designed by Joomla Pros to make running sites easier.
Since 2005, Joomlashack has been building Extensions that are easy to install, update, and maintain.
Home of Best-Sellers like Shackslides, Lifestream, Visionary, and Share It
Trusted and used on over 100,000 websites, our extensions are the favorite option for thousands of experienced developers.
Joomla Hosting Reviews
We want to help you find the right Hosting Provider.
At Joomlashack's support dept, have heard every hosting horror story you can think of -- web hosts with complicated installations, Joomla-ignorant customer support, price gauging, security breaches, lost customer data, and more.
Picking the right Joomla hosting provider is critical for your peace of mind, your site's security, and up-time.
What makes a Hosting Provider GREAT for Joomla?
"A great Joomla hosting provider is one that has optimized its user interface and configured its servers so that Joomla can be easily and quickly installed, run, updated, and maintained."
"A great Joomla web host will have specially trained support personnel that understand how Joomla is installed, how it is meant to run, what can cause problems, and how can those be fixed."
How do we review a hosting company? Simple but tough criteria:
Reliability - Trust - Confidence - Longevity
Joomla Server Configuration Optimization + Ease of Use
Joomla-Proficient Support Personnel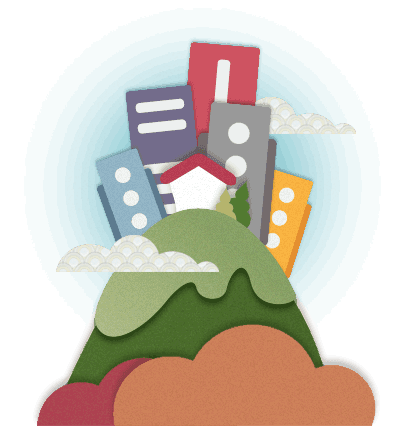 JOOMLASHACK  RECOMMENDS 
Special Offer: Get 47% Off in all billing cycles
InMotion Hosting is one of the premier providers of web hosting worldwide, with a consistent record of award-winning customer satisfaction due to their 24/7, proactive customer service. We have reviewed hosting from InMotion Hosting and found it to be among the best.
With a commitment to Open Source platforms like Joomla for the past half-decade, InMotion offers Joomla users a great platform to power your website.
InMotion Hosting knows how to host Joomla. Their backend technology is based on Better Linux and combines with powerful hardware to offer their customers continuous 99.999% network uptimes. They provide a variety of tools and technologies geared toward Joomla users, including auto-installs of Joomla and immediate Root access. It's their goal to innovate constantly so that they continue to be among the most popular names in web hosting.:
Optimized Joomla Servers
SSH Access even on shared hosting plans
99.999% Network Uptime
Joomla proficient support
Fast Solid State Harddrives
FREE Google Adwords Credits
Easy Website Transfers
24/7/365 Support via phone, live chat, and email
Multiple Data Centers (East & West Coast)
And much more...
We have been recommending Bluehost since 2005. We trust them and know them. We have reviewed hosting from Bluehost and always praise them for their ease of use, reliability, and simplicity. We found it to be among the best.
Boasting over 20,000 new customers a month & hosting millions of domains, Bluehost has fast become the web host of choice for Joomla professionals who want a fast & reliable shared hosting account at an amazing value. They don't offer a lot of confusing plans, and that's why their basic $3.49 unlimited plan is one of the most popular web hosting plans on the Internet.
Bluehost has been providing quality web hosting solutions to businesses and individuals since 1996. Come and join the millions of other website owners that have already chosen Bluehost and see how they can help you with your site. They offer:
Free Joomla setup or transfer of domains
Unlimited Domain Hosting
Unlimited GB Hosting Space
Unlimited GB File Transfers
Unlimited E-mail Accounts
Free Domain Forever
Free Joomla Site Builder w/ templates
Secure Shell, SSL, FTP, Stats, CGI, Ruby (RoR), Perl, PHP, MySQL
$50 Free Yahoo & Google Credits
Great Joomla Hosting Review
99.9% Network Uptime Guarantee
Anytime money-back guarantee
And much more...
GreenGeeks web hosting is an award winning hosting company for Joomla that provides 300% green energy web hosting plans. Their eco-friendly servers are perfectly configured for current and past versions of Joomla. We have reveiwed hosting from Greengeeks and continue to love them. They are an awesome hosting company.
GreenGeeks is committed to providing you with the best experience for your Joomla hosting. They've got an impressive Joomla help center section which includes video tutorials on how to get the most out of Joomla.
The GreenGeeks team is friendly, accessible and as committed to their clients as they are about protecting our environment. GreenGeeks offers:
FREE AUTO Joomla Installer!
Unlimited Disk/Web space for you!
Unlimited Gigabytes of Data Transfer!
Unlimited Hosted Domains on 1 Account
Unlimited MySQL databases (perfect for Joomla and its database-driven extensions like JomSocial, JReviews and more)
FREE Domain for Life!
300% Green Hosting - Wind Powered
Maximum performance RAID-10 MySQL Servers
Responsive North American Support
Best 'Green' Joomla Hosting Review
FREE site migration
And much more...
Disclosure: We want you, our trusted customers to know, that we receive compensation from these 3 companies. Through our support system, we review and test many hosting companies on a daily basis. These 3 companies consistently obtain high marks from our clients and our support team - - they are very best for Joomla. We reviewed another 8 Joomla hosting companies that did not meet our standards. This page was updated November 19, 2015.