Avalon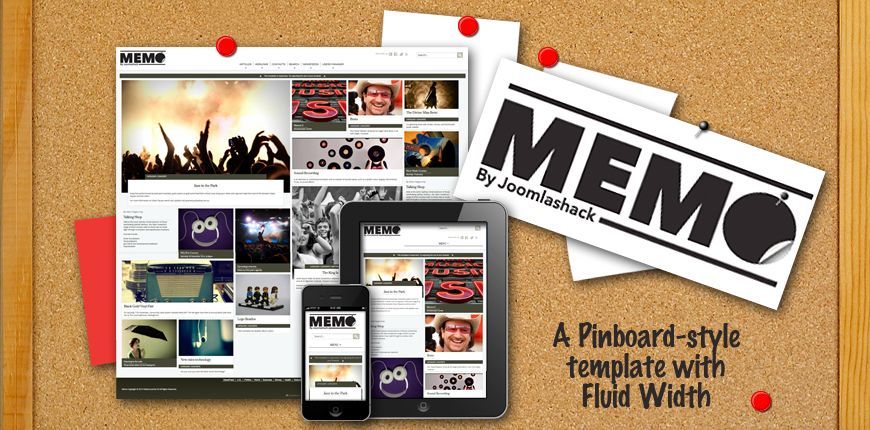 The Memo Plugin: Create a Pinboard out of Joomla Articles
Other Pinterest style Joomla Templates allow you to create your "pinboard" using modules, but we were not content with that. The Joomlashack Team put in the extra effort to create added functionality that enables this new Responsive Joomla Template to use regular Joomla articles to populate the pinboard - - see it HERE. The Memo plugin is extremely light thus avoiding innecessary animations.
Also: Create the Pinboard using Joomla Modules
If you want to create a pinboard using modules, you can, as can be seen in the template's home page. This double functionality is unique to Joomlashack's Memo Joomla Template.
Responsive and Fluid Width
Built on the Wright Framework v3, Memo is built on Bootstrap, so it is responsive and as you already know, it will adjust automatically to the device's screen size. However, it is also fluid width because it will adjust, move, and re-size the modules or articles to fit the screen optimally.
Memo Joomla Template is an SEO dream
Imagine being able to place in one single-scrolling page/URL 20-40+ articles each with its own H1 and H2 titles, copy, and links to match? Despite the Penguins and Panda updates, you know that content continues to be king and Memo enables you to place a tremendous amount of content for Google to index. More importantly, it also makes it easy for visitors to your site to survey a large number of titles and articles.

Why is Joomlashack's Wright Framework Different?
We believe that a template framework should be minimalistic - - it should have the bare minimum to load and function. Wright 3 tips the scales at just 563kb! As a result, when compared with other frameworks:
Wright-built sites load more quickly.
Wright-built templates are always the first to be updated when a new version of Joomla is released.
Wright works reliably with the most popular and the obscure Joomla Extensions.
Sites built with Wright are easier to migrate.
The Joomlashack approach
We build light, non-bloated, and simple to install Joomla Templates to make your life easier. We call them "strictly Joomla", because in most cases you are able to install them using only the Joomla CMS and it's built-in features.
Experienced developers have loved our "Strictly Joomla" Templates since 2005 because:
You don't need to install heavy plugins or extensions to make the template work.
Fewer extensions means easier updates and maintenance as well as better compatibility with 3rd party extensions.
Our template's low Javascript footprint gives your site the best results on all browsers.
A light and quick-loading site is good for SEO.
Our templates' simpler overrides reduce installation, support, upgrade, and maintenance needs.
The following is included with the purchase of your template:
The template install file.
Installation and configuration support and advice.
Source Graphics (but in most cases not the placeholder images) used to create the template, allowing easy customization of template graphics.
A guarantee the template will work as promised with default Joomla, and that bugs in this template if found will be fixed in a timely manner.
Color Options
The Memo template comes with 6 color themes.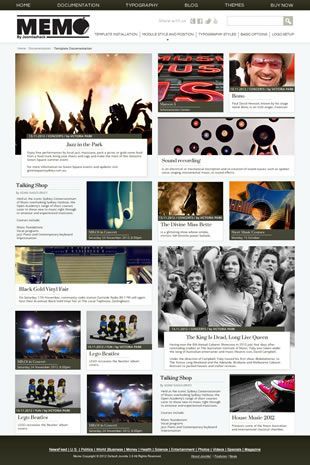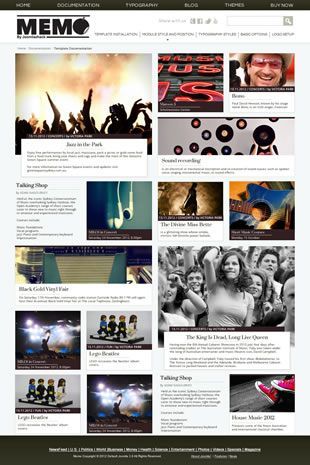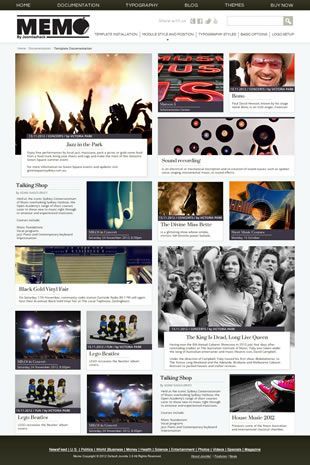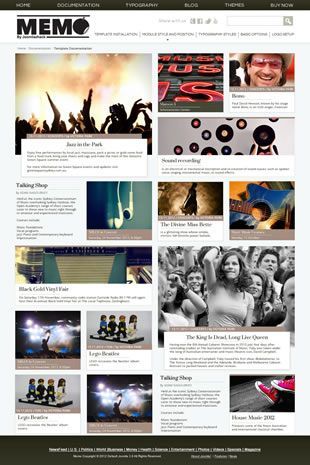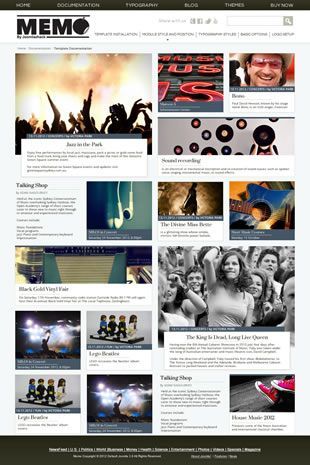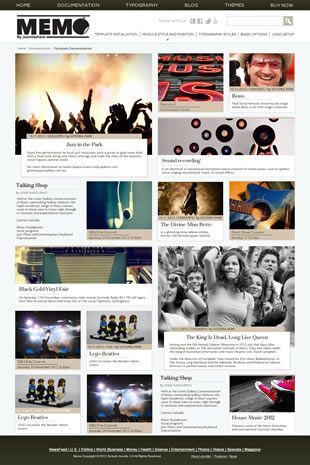 What module positions are in this template?
Memo supports 6 module positions.

Documentation
All of our templates include detailed documentation for installation and configuration.