Become a Joomlashack Affiliate
Blog

The members of our team here at Joomlashack spend countless hours involved in a number of websites and various projects. From time to time if we feel there's something you as a user might want to know, we'll post it here. Enjoy!
Details

Published on 22/04/2016

Joomlashack is now part of OSTraining
As you may know, Joomlashack University became powered by OSTraining in 2013. Since then, Eddie (the CEO of Joomlashack) and I have continued to collaborate on a number of ventures and companies.
Eddie, who has become an integral part of the OSTraining team, asked me to help him with Joomlashack. He wanted Joomlashack to move forward more quickly and with more resources.
Enter the OSTraining team of developers, designers, and support staff …
We have taken over Joomlashack's template and extension development projects. We'll strive to increase product launches, as we bring the company's technological excellence on par with the high standards we have at OSTraining and Alledia.
Joomlashack has a proud 11 year history in the Joomla industry, during which its templates have been used more than a million times. With these new resources and energy, we hope that Joomlashack products will be a part of your web development life for years to come.
Steve Burge
CEO the OSTraining Group
Joomla! just released their last beta release 3.5.1. We will need to wait a little longer for the stable version.
For those of you keeping your sites up to date, this new release will be a common procedure. However, if you have not been updating your Joomla site, findings reveal the need to upgrade/migrate to the latest stable version. Doing this will eliminate risks from vulnerabilities possibly found in old versions.
Please, don't become part of the statistics.
Why migrate your site?
We cannot explain this better than the good folks from Joomla.org. Read their reasons HERE. In short: you NEED to upgrade your site!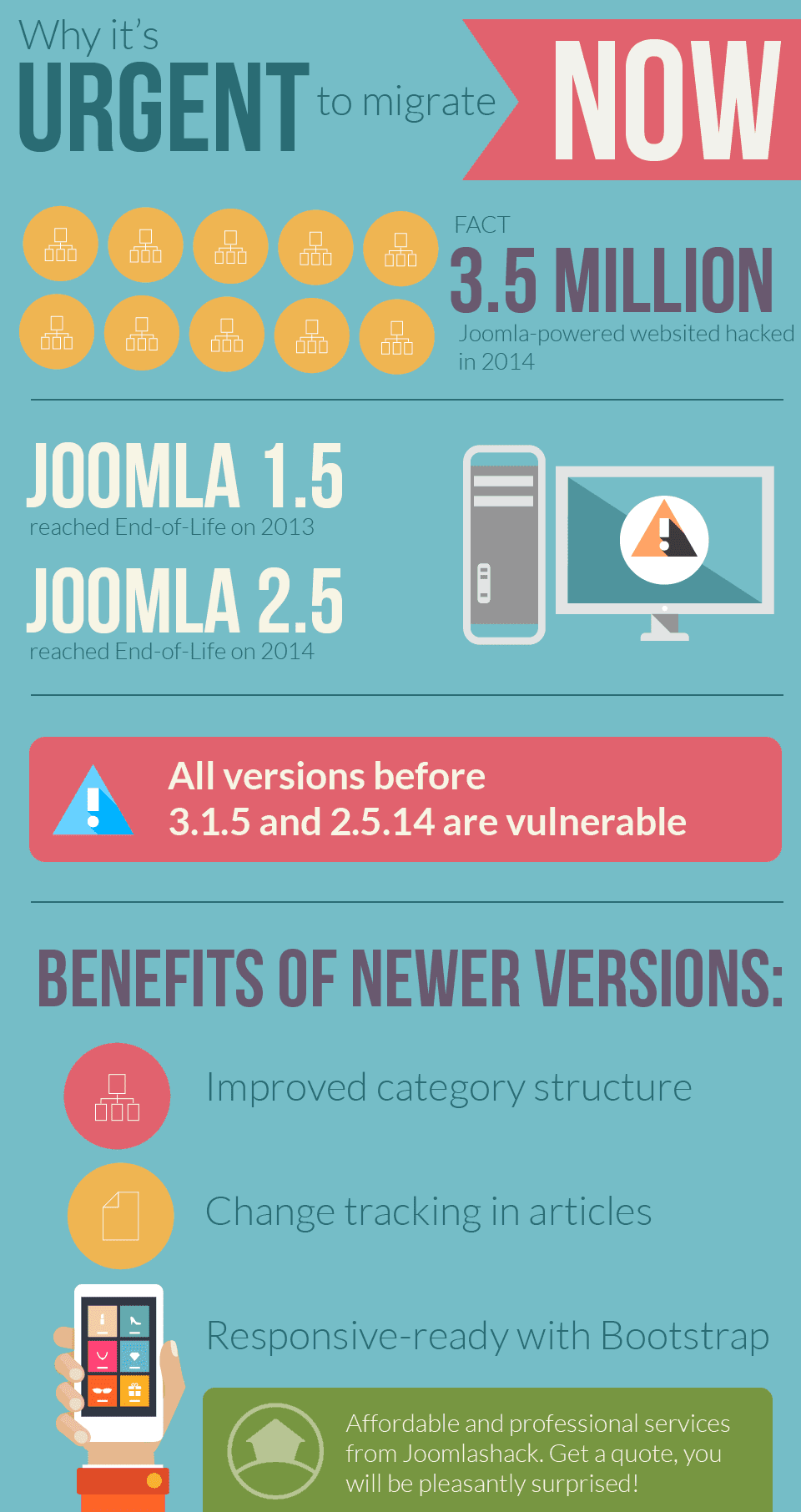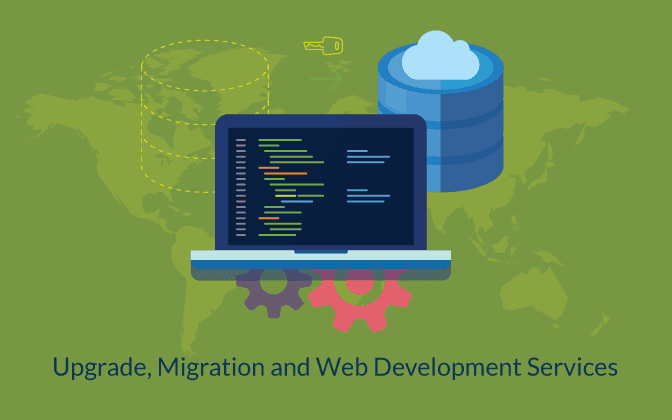 We are very good at upgrading and migrating sites. We have been doing it since 2005 and this year has been very busy. We are now working in tailored development services your business requires, please contact us for a quote.
Joomla! Version 2.5 is no longer supported since December 31st, 2014. End of support means that the Joomla! Project will no longer provide bug fixes, features, or security updates.
If you have a site built with Joomla 2.5, you need to do 2 things:
Make sure you have the latest update of Joomla (2.5.28). This will buy you a few months of peace-of-mind.

You need to start planning the migration of your site to Joomla 3.x.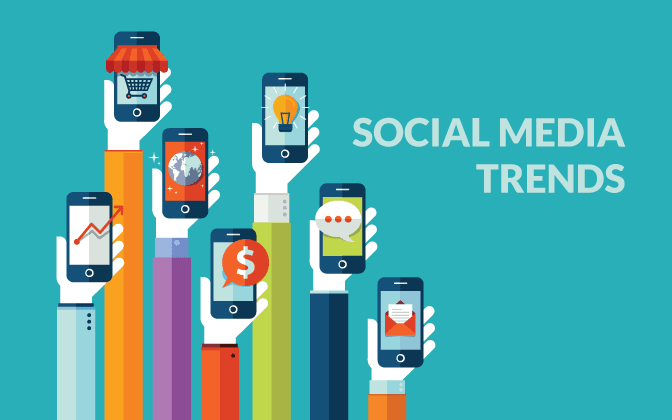 Social media is a pervasive part of today's culture, whether you're looking at it from a user standpoint or a marketing standpoint. The social web has the largest amount of traffic, endless user engagement and is the place to be to maintain any sort of web presence. Sharing buttons and integrated features are a commonly touted tool for Joomla templates, but with new social medias popping up practically every day, it's important to figure out a good sharing balance, where to position your sharing buttons, and how many buttons are too many.
Which Sites to Share?
The first order of business is figuring out which social media sites are most appropriate for your website. You want to go with the high-traffic social media sites to start, such as Facebook, Google+, Reddit and Pinterest. Expanding further depends on your audience and your niche. Niche social media sites give you targeted traffic of those who are more likely to be interested in the topics you're talking about, at the expense of having lower traffic volume. Take a look at where your target demographic likes to spend their time before deciding on other social media sites.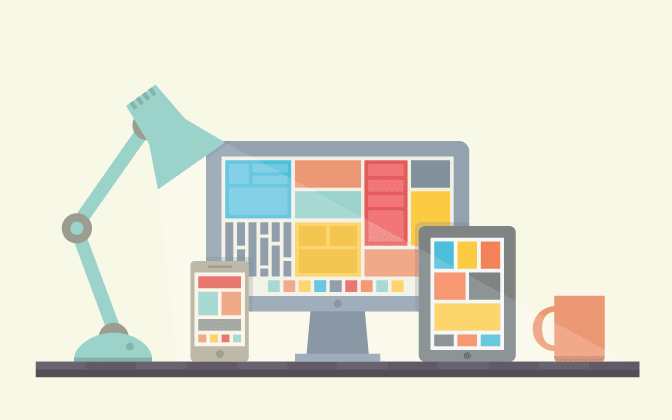 Grid Layouts Rock!
Nothing trumps a reliable, easy-to-use UI. No amount of killer graphics, clever landing pages, or HTML5 showboating can equal a site that displays information clearly and concisely. Grid-based layouts are a perfect tool to do that. They can present a huge amount of content at a glance, and are easy to update. But, keeping them interesting can be a challenge. Here are some tips to bring the "wow" factor.
Keep it cohesive
One of the dangers of this layout is that it can feel cluttered. You have to give it a seamless look. Grid layouts can't feel arbitrary. Your readers' attention gets scattered if the layout looks like it's thrown together. If you are using a lot of images (and it's not a news-based site), pick ones that are similar in color scheme or composition, like Canvas Magazine does with its neutral photos. Viktoria Klein uses images that are linked by color, pattern or content to add variety while still keeping the aesthetic flow.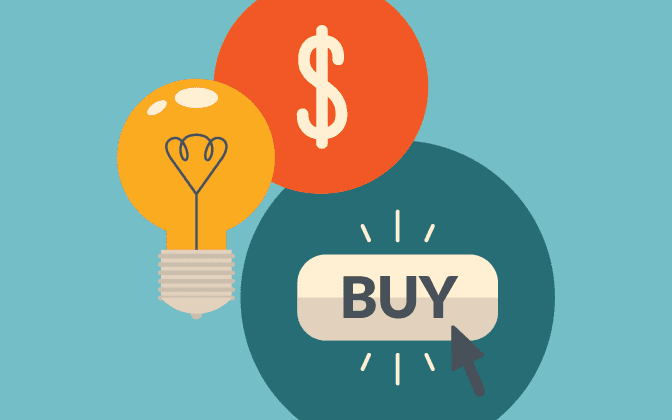 Whether users are browsing via mobile or desktop, having a striking and easily understood landing page is vital for your clients' site and or business. The landing page is the first exposure to the site. As such, it's your opportunity to communicate the client's brand in a way that's memorable and useful. Here are some tips for creating a useful and unforgettable landing page that enables the site's traffic to navigate it as you intended while it acomplishes your client's objectives: builds their brand, generates leads, and increases their visibility.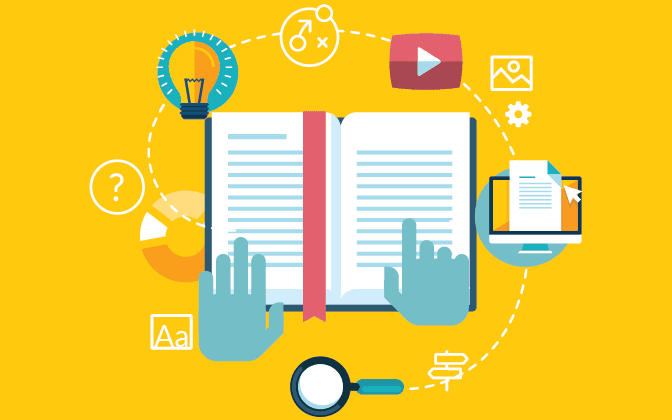 Web design is as much of an art as it is a science, especially if you're designing for demanding clients. The Internet has plenty of design inspiration and tips for building sites, but sometimes there's nothing quite like sitting down with a few good books to expand your skills, to gain a new perspective on design, or to refresh existing skills.
Continue reading to find our recommendation of "5-must read web design books" you need in your personal library.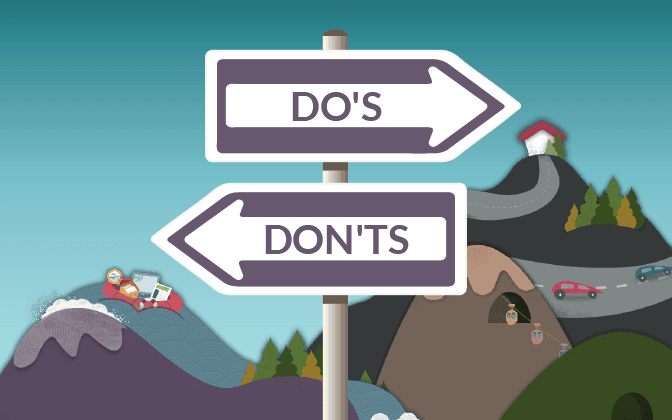 Scrolling elements of site design are a major trend for 2014. So is browsing via mobile. You might not think that those two things should go together - - after all, scrolling on many mobile devices can be slow and clumsy, and the small text size can make scrolling a challenge. However, it seems to be the solution many have found for displaying on a small screen, their site's content in a legible and organized way. With mobile browsers constantly improving and more and more users wanting mobile sites to be memorable (not just usable), you need to embrace this growing trend.
Let's start laying the ground-work for some general rules you should keep in mind.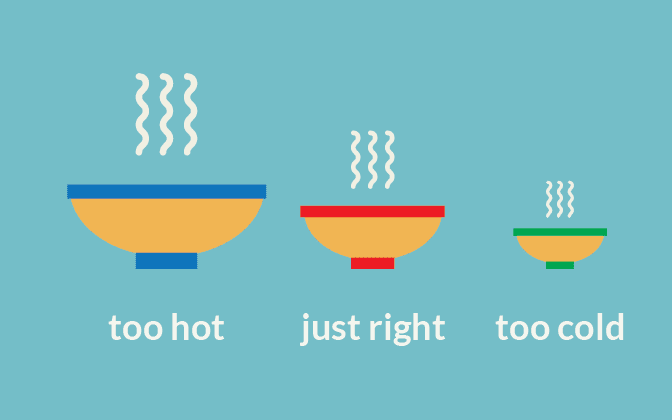 How has website development changed?
With the rise of PHP to the top of the language heap in terms of developer adoption and web usage at-large, it's no surprise that the top three open-source web content management systems in use today are written in PHP, namely--Joomla, Drupal, and WordPress. While features and functionality are comparable amongst the three, deciding which system to implement can ultimately hinge on several factors that vary across organizations and roles.
Read more: Which of the three is the best CMS platform for you?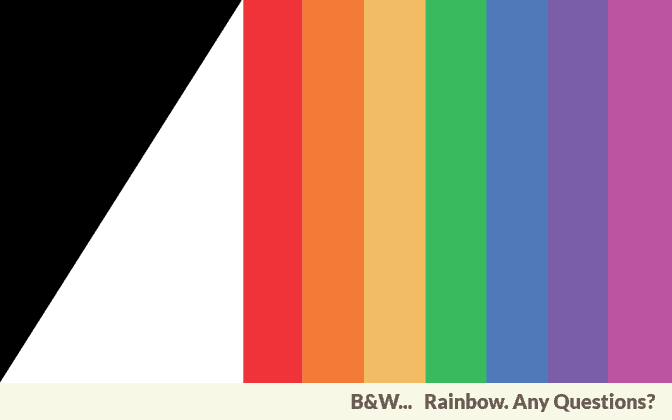 Whether you're exploring the whole RGB spectrum or bringing something fresh to black and white, color is one of the most important parts of website design. It's one of the first things users notice when they open up a site, and it instantly says a lot about the client and service or product they offer. Both color extremes are buzzing trends right now, so it's a great time to go ahead and experiment with using bold choices to add drama to your client's site. Here are some tips on when to go with monochrome and when to let your colorful fantasies play out.
Read more: B&W or Rainbow? Choosing a Palette for Web Design
Subcategories
Joomlashack

Article Count:

105

Joomla Templates

Article Count:

96

Joomla How To

Article Count:

49

Joomla Tutorials

Joomla Tutorials

and JoomlaTraining Resources

Do you want to learn how to Joomla? We can help!

With our Joomla Tutorials, you will learn how to use Joomla, guaranteed! We have the best online Joomla training with the very latest Joomla 2.5 tutorials, online Joomla courses, Joomla video tutorials, and Joomla lessons. You will learn how to install a Joomla template in minutes.

The Joomlashack team prides itself on producing high quality online Joomla tutorials, articles and guides--many of which are available at no cost to you (see below). A well made Joomla Tutorial, is our way of giving back to the Joomla community--a community that has made us the #1 online source for Joomla training and education. Our free Joomla tutorials & articles on topics such as "how to install Joomla", "CSS for Joomla", "understanding Joomla menus" and more will help get you on your way to understanding the very basics of how Joomla works.

If you're looking for more in-depth Joomla 1.5 and Joomla 2.5 training, look no further than the School of Joomla at JoomlaShack University - - the best Joomla training videos!

Brian Teeman, co-founder of Joomla! and Open Source Matters is the Director of the School of Joomla at Joomlashack University so you KNOW you will get the very best Joomla Training on the planet. Brian will teach you how to Joomla the "correct" way.

Our School of Joomla's, Joomla training videos are simply the easiest and fastest way to learn Joomla. Courses such as "advanced Joomla tips & tricks", "creating Joomla articles and blogs", "how to install and customize a Joomla template", "learning K2", "learning JomSocial", and more are all available to you, at any time, with convenient and affordable monthly or yearly subscriptions. The School of Joomla is the most complete collection of professionnal Joomla Tutorials at its best.

Have you been building Joomla-powered websites getting by with basic Joomla knowledge? Do you want to learn to make Joomla sing and dance?

The School of Joomla is not just for newbies. It has been designed to help raise the level of every Joomla user's game. Beginner and Intermediate Joomla users alike will find learning Joomla concepts a breeze with our Joomla training videos.

You will be able to learn at your own pace. The School of Joomla is simply the BEST in-depth Joomla training (and value) out there. If you have ever bought our reliable Joomla 2.5 Templates you know we can be trusted. If you havent tried our Joomla 2.5 Templates, pelase do. But don't take our word for it. Here's what our customers are saying about JoomlaShack Univeristy Joomla training courses.

"Hi all,

JoomlaShack University and I are great friends. We see one another almost every day. If I need a little top-up on a technique for Joomla, K2, JomSocial…

Forest Linden's excellent video training is so thorough, easily understood and informative. I download the transcripts, print them and bind them, giving me a great ready reference.

I'd recommend JoomlaShack University to beginning Joomla users and more experienced ones. You can always reinforce what you know – or think you know!

Thanks JoomlaShack for great online training."

Jan T Baillie - Joomlashack University Student

You want to build successful websites? Then you need to learn Joomla from the experts at JoomlaShack University! Joomlashack University is your instant-access, easy-to-follow Joomla training resource--available 24/7, and ready to teach you the best practices of web design and development.

Get instant access to all the secrets of Joomla how to's today. Sign up now!

Joomla Totorials, Joomla How-To Articles, Joomla Tips

Article Count:

35

Joomla Extensions

Article Count:

28

Joomla SEO

Article Count:

12

Joomla 2.5 Templates

Article Count:

8

Wright Template Framework

Article Count:

6

Joomla Web Design How To

Article Count:

5

Wordpress and Drupal Themes at Joomlashack

Article Count:

1

Joomla Modules

Article Count:

3

Joomla Components

Article Count:

3

SEO Training

Article Count:

5

Joomla Design

Article Count:

11

Joomla CSS

Article Count:

1

Joomla 1.5

Article Count:

18

Joomla Powered

Article Count:

22

Joomla 1.6

Article Count:

0

Wordpress Themes

Article Count:

0

Joomlashack University Joomla training

Article Count:

12

Joomla 1.0

Article Count:

0

Drupal Themes

Article Count:

0

coupons

For the latest news on discount coupons, special offers or voucher codes from Joomlashack or Joomlashack trusted partners.

Article Count:

0

Joomla 1.7

Article Count:

2