OSMap is the best Joomla sitemap extension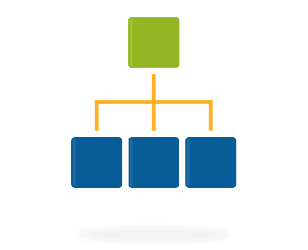 A Joomla sitemap will help Google and other search engines find and understand your site's content.
OSMap is the easiest way to add a sitemap to your Joomla site. All you need to do is install OSMap and it will do the rest. OSMap will automatically create a Google-friendly sitemap for all your content.
The Free version of OSMap will create links for Joomla's core extensions. The Pro version of OSMap will give you access to extra features as well as our excellent support. The Pro version supports K2, Virtuemart, Kunena, SobiPro, OSCampus, Phoca Gallery, Shack Locations, JDownloads and more. The Pro version also has a powerful cache to enable sitemaps for larger sites.
The main features of OSMap
---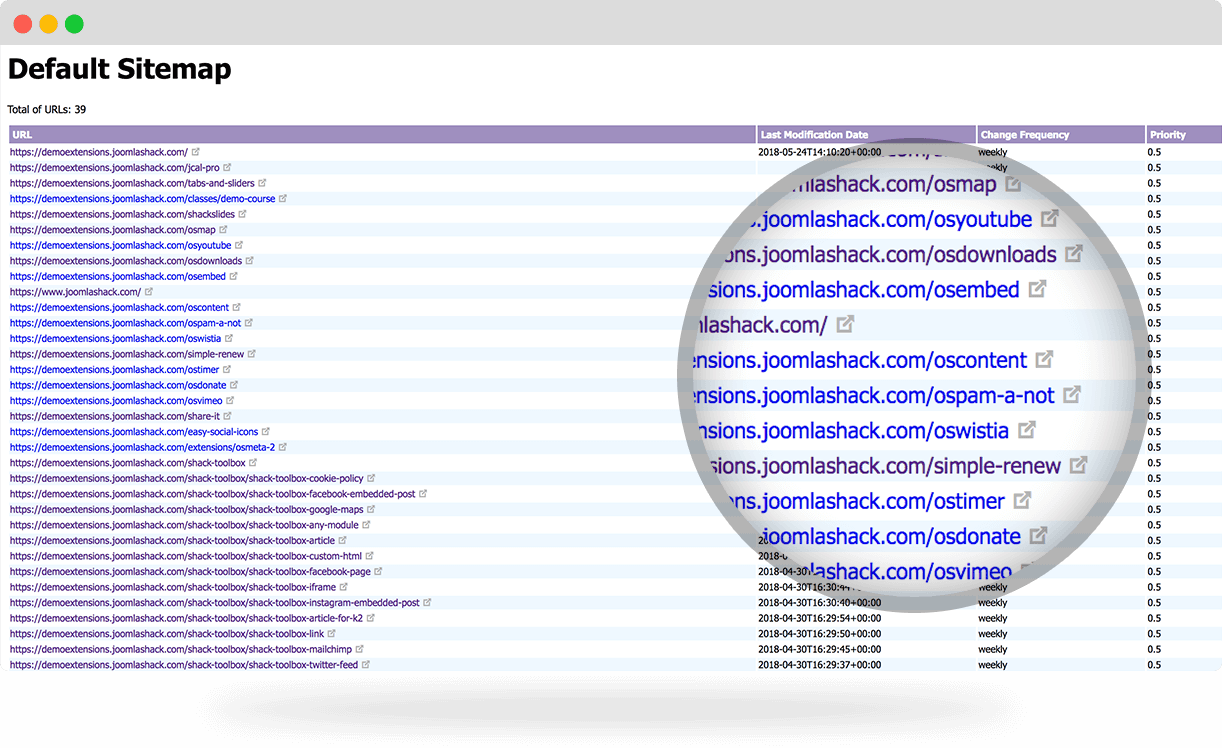 Get your content indexed faster!
OSMap will generate a XML sitemap that you send to Google Search Console with just a couple of clicks. Creating a Joomla sitemap has never been so easy.
---
Show a Joomla sitemap to your visitors
An HTML sitemap is useful to show the summary of your content to your visitors. OSMap can create a visual Joomla sitemap and show it on the frontend of your site.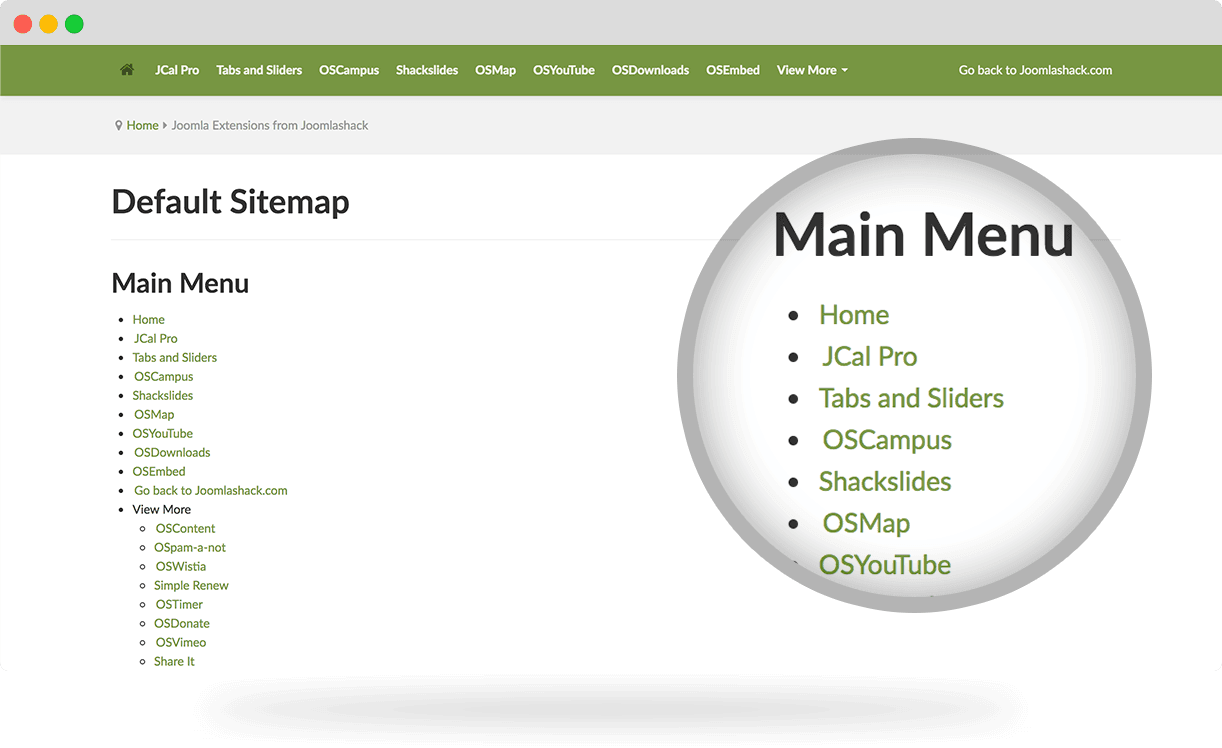 ---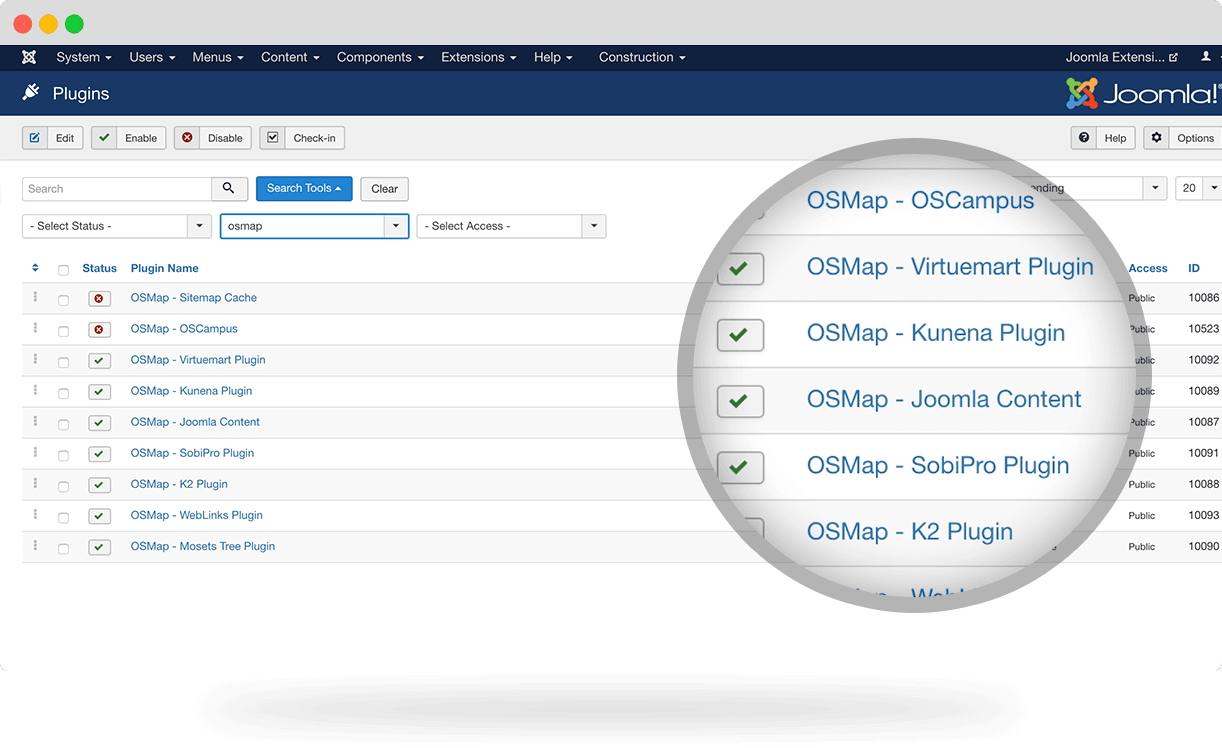 Support for the most popular Joomla extensions
OSMap not only supports Joomla articles, but also K2, Virtuemart, SobiPro, OSCampus, and more.
---
Control your sitemaps
Decide the priority and change the frequency time for your Joomla sitemap. You can exclude specific menus and menu links.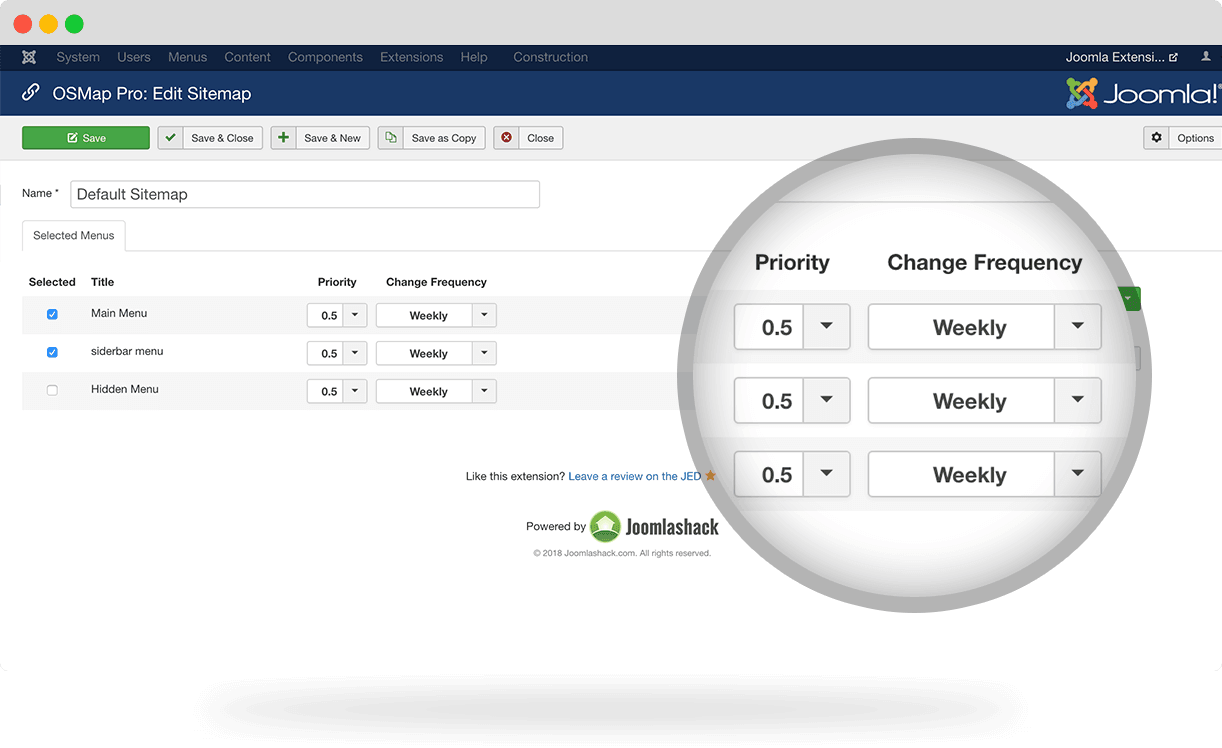 ---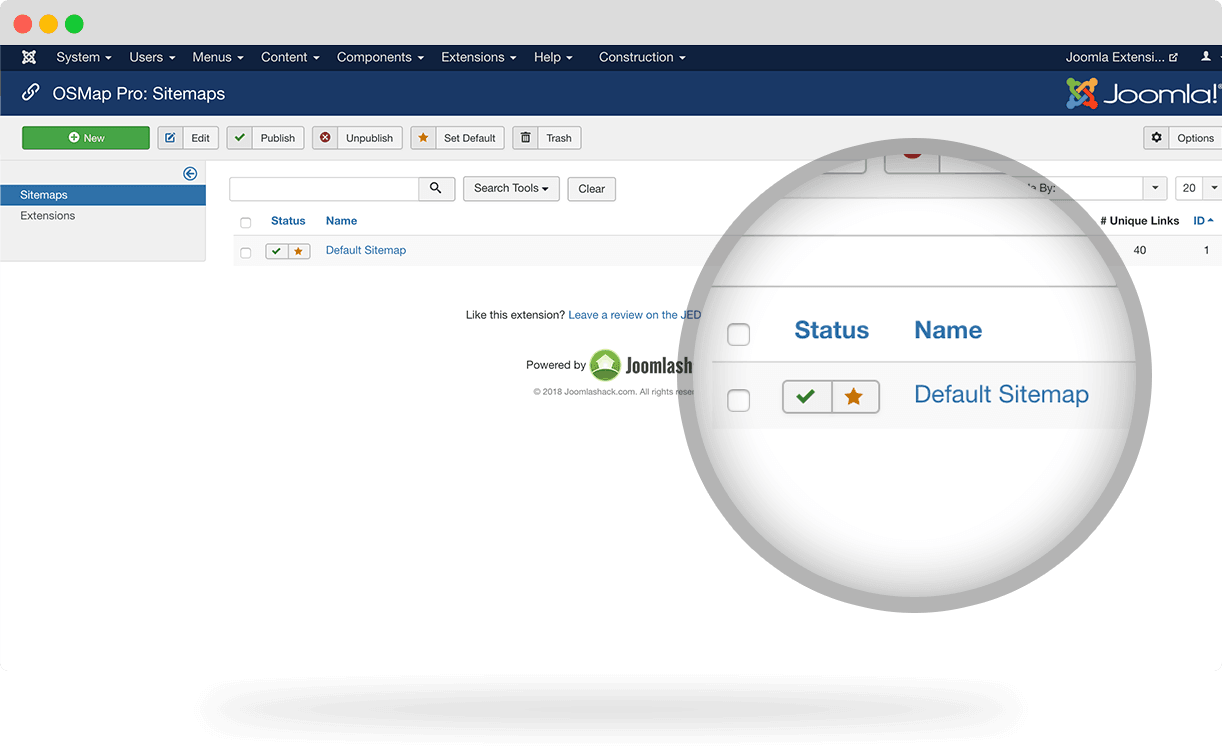 Have as many Joomla sitemaps you want
There is no limit on the number of sitemaps you can have for your Joomla site. You can create as many as you wish.
---
Decide which content to include in your sitemaps
You can choose the content to include in your Joomla sitemaps. Decide the order, levels, articles per category and much more.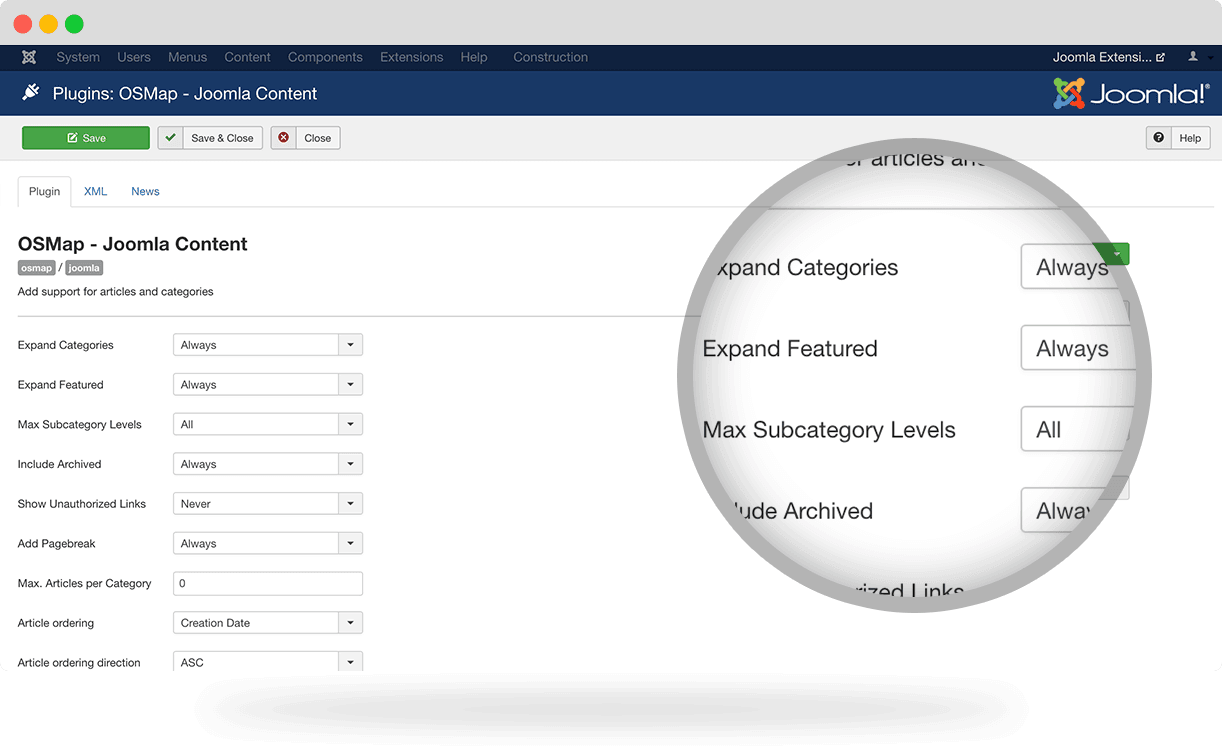 ---
Do you need a sitemap to successfully optimize your Joomla site for Google?
Do you want your sitemap to be reliable, free and supported by an expert team?
If you answered yes, then you're in the right place: OSMap is the powerful way to build Joomla sitemaps.
Why get the Pro version of OSMap

If you buy the Pro version of OSMap, you'll get more features, plus fast and advanced technical support.
---
---