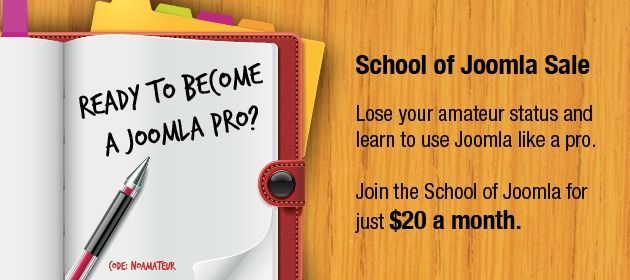 Great New Joomla Course added
This week we don't have a new lesson for you - instead we have a brand new course, Using Akeeba Backup.
You need to learn how to properly backup your site
Last week I promised 12 lessons and over 90 minutes of easy to follow videos across 15 different topics. Thanks to them, you will never have an excuse for not having an up to date backup of any of your web sites.
A website without a backup is a website preparing for disaster
A backup that is not tested or that cannot be easily used is no use at all. It does not matter if your web host offers a backup facility, something as important as this should not be left to anybody else, especially as you may wish to use a backup to restore your website on a new web host.
Akeeba Backup is the best and most installed Joomla! backup extension
From their site:
[Akeeba is] An extension which has been around since 2006. Over 4.5 million downloads. A Joomla! Extensions Directory (JED) Editor's Pick and most reviewed extension. Three J.O.S.C.A.R.S. A single goal: backup, restore and transfer your site in a snap!
In this course we will explore the awesome potential and features of Akeeba Backup, perhaps the most installed extension on any Joomla! website. School of Joomla Subscribers will find this new course in their Dashboard.