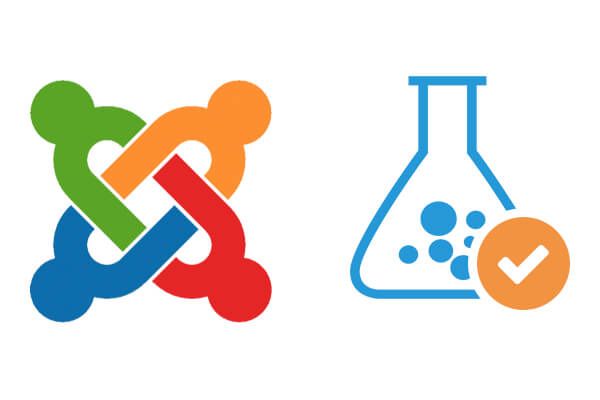 The Joomla project and Cloudaccess.net just announced a launch of the new test-drive system for Joomla learners, launch.joomla.org.
Previously, you had two free options to take Joomla for a test-drive. One was at joomla.com and the second one - at demo.joomla.org.
In this blog post, you will take a look at the background of the new testing system. You will also learn what the launch.joomla.org offers Joomla learners.
Background Information
At the end of February this year, the Joomla project announced a joint-venture proposal. The Request for Proposals was called "Service Provider for Joomla Demo and Free Hosting Solution".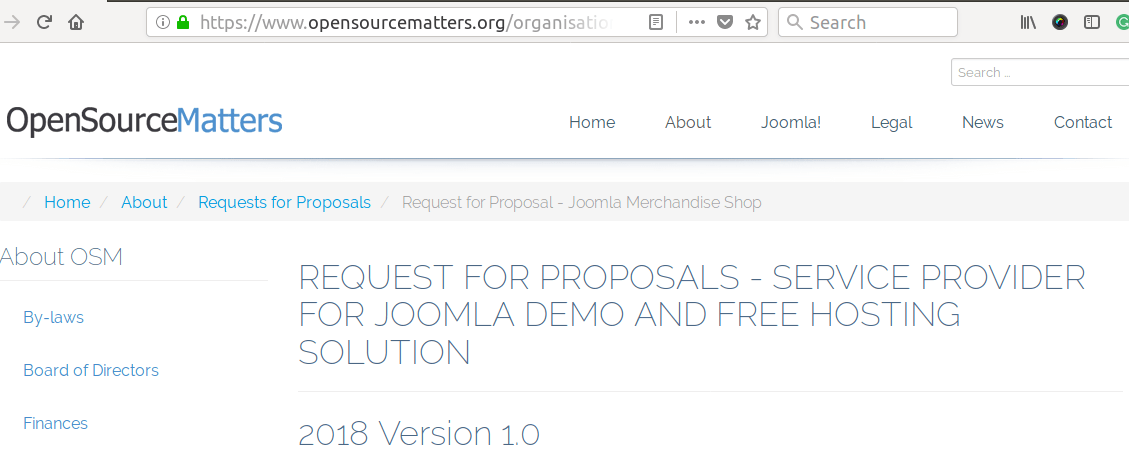 As the title suggested, the goal of the Request for Proposals was to find a new hosting provider for a free hosted Joomla Demo site.
Previous Demo Sites
Previously, you had (and at the time of this writing still have) two websites to test-drive Joomla. One was at joomla.com.

The second one was at demo.joomla.org.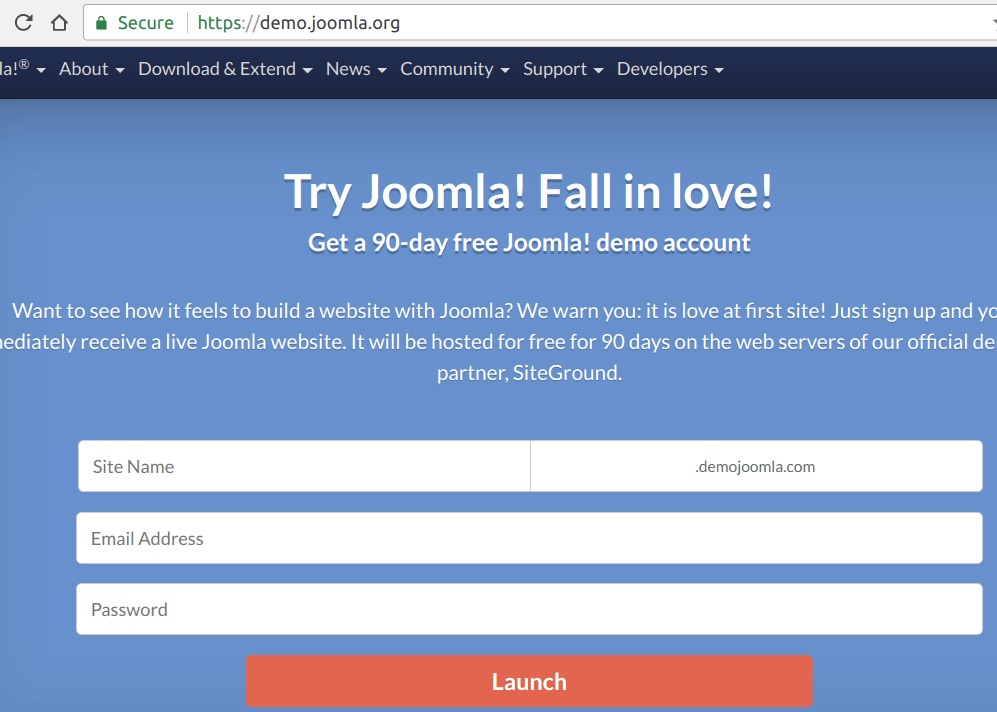 The one at joomla.com offered a limited version of Joomla, with limited templating and a limited number of 3-rd party extensions. The demo site at joomla.org offered fully functional but time-limited Joomla site.
There was a lot to be desired in both demo sites from the users' point of view. Running two demo sites was also creating an unnecessary overhead for the Joomla project.
Both of these Joomla demo sites will now be replaced by the new launch.joomla.org system.
New Demo System
The new demo system has been officially launched.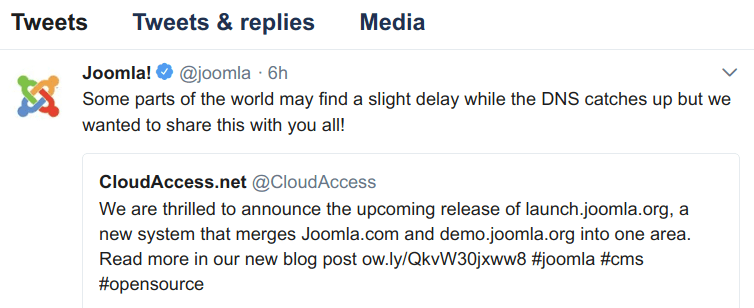 Just as the tweet warned, at the time of this writing, due to its DNS propagation, I was not able to access it.
We will update this post with our review of the system once it is possible to run it.
According to the new Joomla test-drive system provider CloudAccess.net, the new system offers:
Full Joomla, with no limitation.
Access to phpMyAdmin.
Access to sFTP.
Always up-to-date Joomla.
What's Next?
Joomla is a community-driven project and so is the new Joomla test-drive system launch.joomla.org.
Its continuous improvement and final success depend on your feedback.