Meet Ilumina, our newest Joomla Template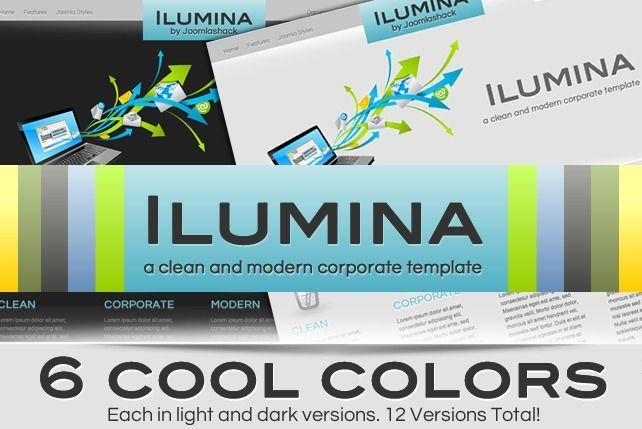 This is where we would normally write how excited we are about Ilumina. We are, dont get me wrong. It is one awesome, all-purpose Joomla Template, built on the Wright Framework like all our latests, but you already know that. You also know that because its built with Wright, it will be upgraded to Joomla 2.5 with the flipping of a switch (though we'll still test it extensively).
So today, we've decided not to bore you with our typical Joomla Template launch copy (we'll bore you next time). Instead we thought we could do something fun. If you are interested, please read on...
The name Ilumina lends itself to some wonderful puns. We were getting ready to write a blog that would have been chock-full-of great Ilumina puns like "let Ilumina light the way to a beautiful new site..." but what would be the fun in that? We'd have fun writing it, but the 12 folks out of our 400k database that read it would have been even more bored than usual.
Instead, if you are up to the challenge, we dare you to come up with your own puns about Ilumina and post them on our FB page. The best one will get a store credit worth $100 valid both towards past purchases (as a refund), and future purchases.

Don't forget, you can get Ilumina plus dozens more templates for 1 low price if you join either one of our Developer Template Clubs at Joomlashack. Get over $3500 worth of value when you join one of our Developer Clubs.

Warm regards,
Team Joomlashack