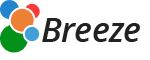 Over the next few weeks we've several launches planned.
Some of these launches will be brand-new projects. Some of these launches, like today's, will breathe new life into old names.
We first published the Breeze template back in 2009. It was called "the World's Easiest Joomla template".
5 years later, we've completely rebuilt Breeze. The new version is ready for 2014, but it's still as easy to use as it ever was.
What is there to know about Breeze?
Breeze got its name because it's so speedy and lightweight that installing it is a "breeze". Here's how to set it up:
You can download Breeze from here.
Breeze will be our teaching template. We're going to use it in many of our classes.
Breeze will feature as the main template in the upcoming Joomla 3 Explained book.
We're going to also release WordPress, Drupal and perhaps even Ghost versions of Breeze.
Using Breeze
Upload Breeze
Upload your logo
Select the colors
Enjoy your new template! It's that easy!
Oh, plus one more thing if you want the mobile-friendly menu:
Go the Module Manager and open the Main Menu module.
Click the Advanced tab.
Delete everything in the Menu Class Suffix field.
Change the Alternative Layout to Main Menu.
Change the Bootstrap Size to 0
Click Save
Is anything else to know?
Breeze comes in blue, but you can choose any color you want via the admin panel.
Breeze is based on Joomla's default Protostar template, and uses Bootstrap's CSS.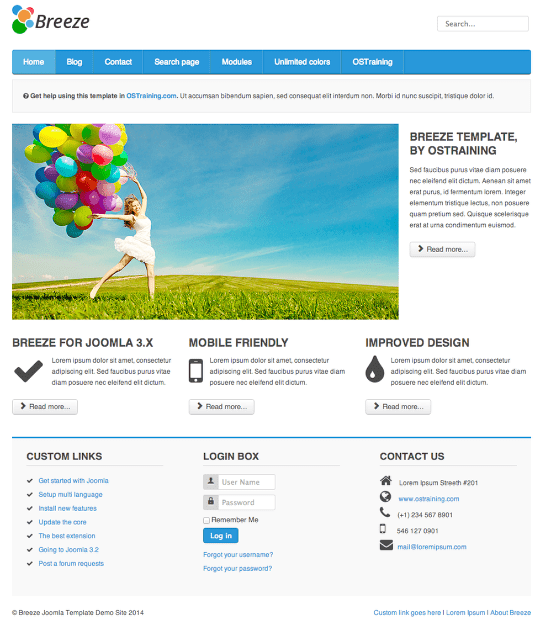 Breeze is completely responsive: