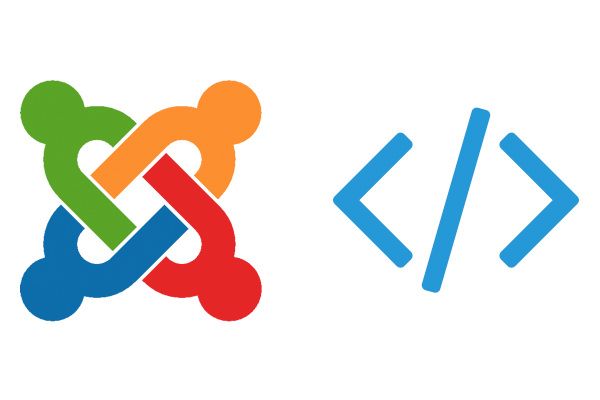 Do you need to add a new setting in your Joomla template? With a few lines of PHP and XML code you can add a text field to print custom text in your public site.
In this post, I'm going to share with you how to add a custom text field to a Joomla 3 template.
Before to start, be sure you're using a template that doesn't expect updates from the developer in future. If necessary, work the customizations in a duplicated one.
Step #1. Access Template Editor
Go to Extensions
Templates
Templates (on the left side)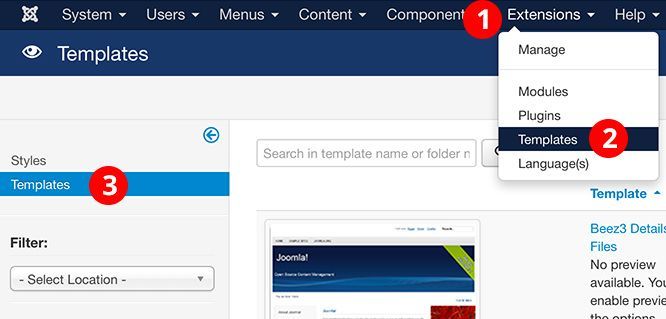 Your Template Details and Files

Step #2. Edit templateDetails.xml file
Click templateDetails.xml
Edit the code in the right side of the screen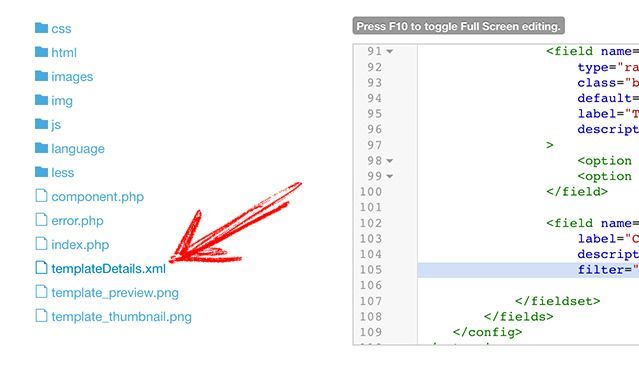 To add a simple text field, use the code below inside the <fieldset> tag:
<field name="customfield"  type="text" default=""
    label="Custom Field Label"
    description="Custom Field Alt Label"
    filter="string" />
Set a unique name value. In my example I use "customfield".
Type a clear label and description.
Default is optional. Set a default value when the field is saved empty in step 4.
Filter is optional. In this case, it prevents to save html tags.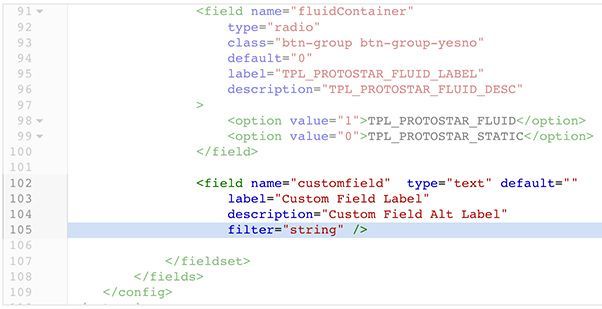 Save changes when you're done.
Step #3. Edit index.php file
I want to display my custom field next to "© 2015 Joomla!!" text in the footer: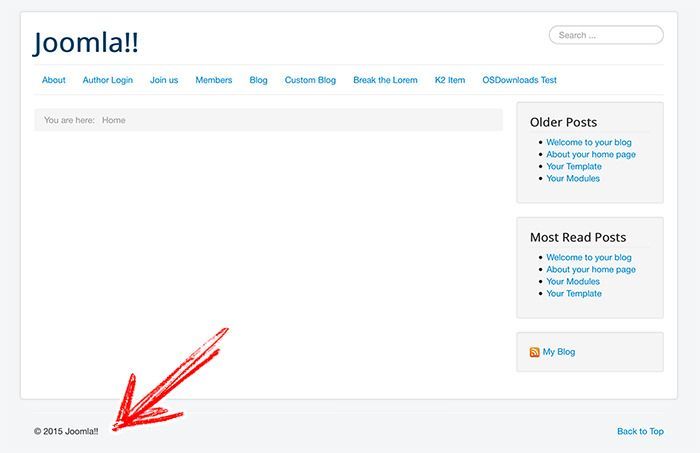 Let's find that place in the template to print the value from our new field.
Click index.php
Edit the code in the right side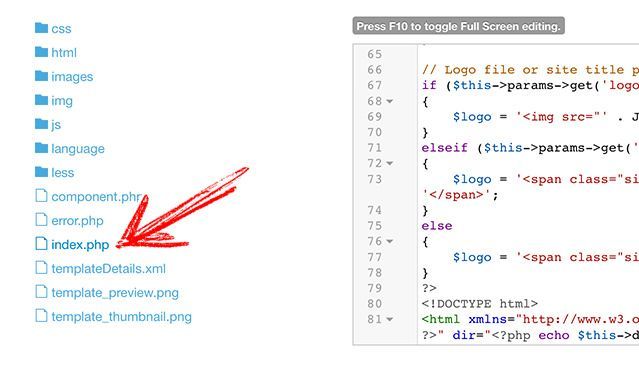 Look for the right place in index.php file, and type some PHP code:
<?php echo $this->params->get('customfield'); ?>
Replace 'customfield' with the name of your custom field from step 2.

Step #4. Test the new field
Go to Extensions > Templates > Styles > Your template style
Look for the new param and type some text
Save when you're done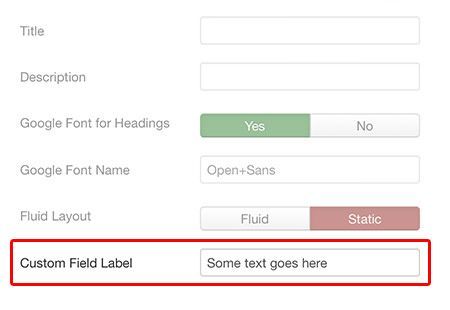 Step #5. End result
Go to your public site and see the new field in action: