So you are faced with having to upgrade your Joomla Core version. Where do you begin? You could do it manually, however, if you are new to Joomla, that can get a bit complicated. Thankfully, there is a great extension released by Akeeba, Admin Tools, which does the hard parts for you! Best of all, it is quick, easy, and safe!
Things to note first:
If you have made any changes to the core Joomla files, you will need to upgrade manually.
Backup first! (use steps 1 to 5 here)
Find Your Joomla Version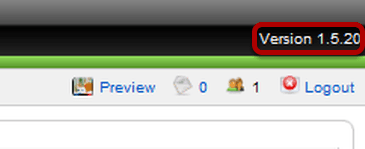 You can almost always find your Joomla version in the top right of your administrator backend. If it's not there you can go to Help -> System Info (see next image)

Download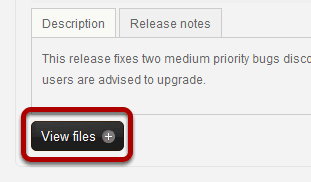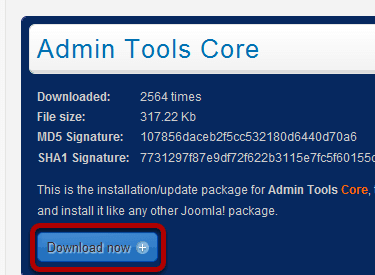 Install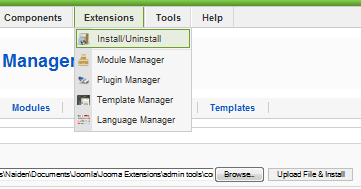 In your site's administrator area, go to Extensions >> Install/Uninstall, click Browse to find the file and click Upload File & Install to complete the upload.
Upgrading Your Joomla Version

In your site's administrator area, go to Components >> Admin Tools

Near the top right will be displayed your Joomla version and the latest Joomla version available.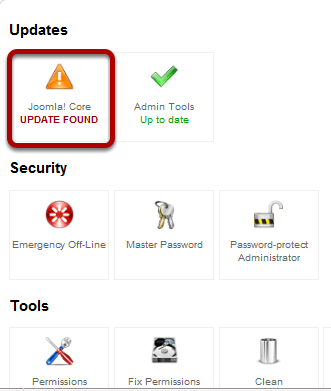 Click on "Joomla! Core UPDATE FOUND" near the top left to get started.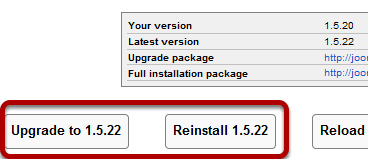 You have two options for getting the latest version. (1) Upgrade (2) Reinstall.
In most cases it is best, and the recommended path, just to upgrade, as that will only install the necessary files to get to the most up-todate version from your current version. However, if your site has issues with corrupt files, then you would want to reinstall 1.5.22 which will replace all the core files, thus correcting any corrupted files.
In this example, we will upgrade to 1.5.22 which is, at the date of this tutorial, the most recent version.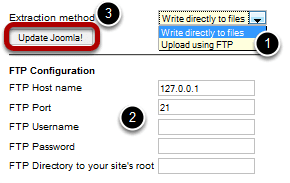 Now you are given two options for extracting the files: (A) Directly (B) Using FTP
The simplest method is just to use the default "Write directly to files", however, with many shared hosts that is not possible, and so an FTP method is given. If you go with "Write directly to files", there is no need to change any of the FTP conguration; if, however, you use FTP, you will have to enter the correct credentials.
Once you've decided which method, simply click Update Joomla.

That is it! You have just updated your Joomla version, saved yourself a significant amount of time, and secured your site from known vulnerabilities! Mission accomplished by the powerful Admin Tool by Akeeba!