If you create a list or blog in Joomla, you will often see pagination at the bottom of the page. This enables your site's visitors to navigate to older articles.
One of our students was wanting to know how to remove the pagination options so we created this tutorial for him.
This image below shows what a typical pagination layout looks like:

How to disable pagination
There are two places you can go to remove the pagination from your site. First, you can change the default setting for the whole site.
Go to Content > Articles.
Click the "Options" button in the top-right corner.
Click "Shared".
Change the "Pagination" option to "Hide".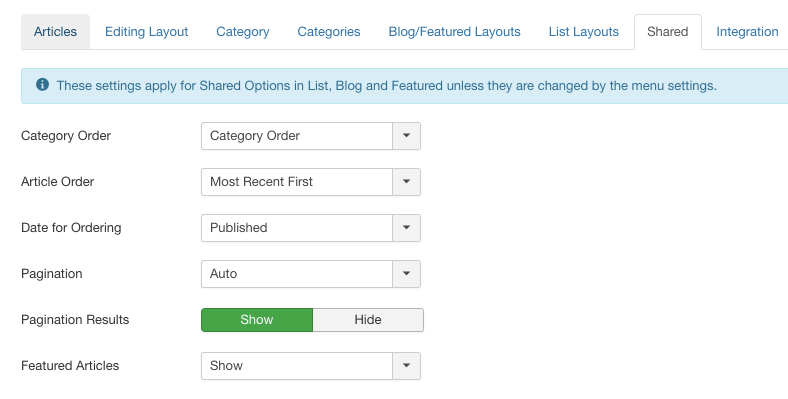 However, sometimes the Joomla menus will override this global setting.
If you're having problems with pagination on a particular page, find the menu link to that page.
Go to Menus > All Menu items.
Search for your menu link.
Edit the menu link.
Click "Blog Layout" or "List Layout".
Scroll down and change the "Pagination" option to "Hide".