Pagebreaks are designed to split up very long articles.
If you use pagebreaks, Joomla will automatically generate a Table of Contents for you. This feature is called "pagebreaks" because it will break your content into different pages. Every break in your content will lead readers to slightly different URLs.
Here's how to use pagebreaks inside Joomla:
Go to Content > Articles.
Open up any article with lots of text.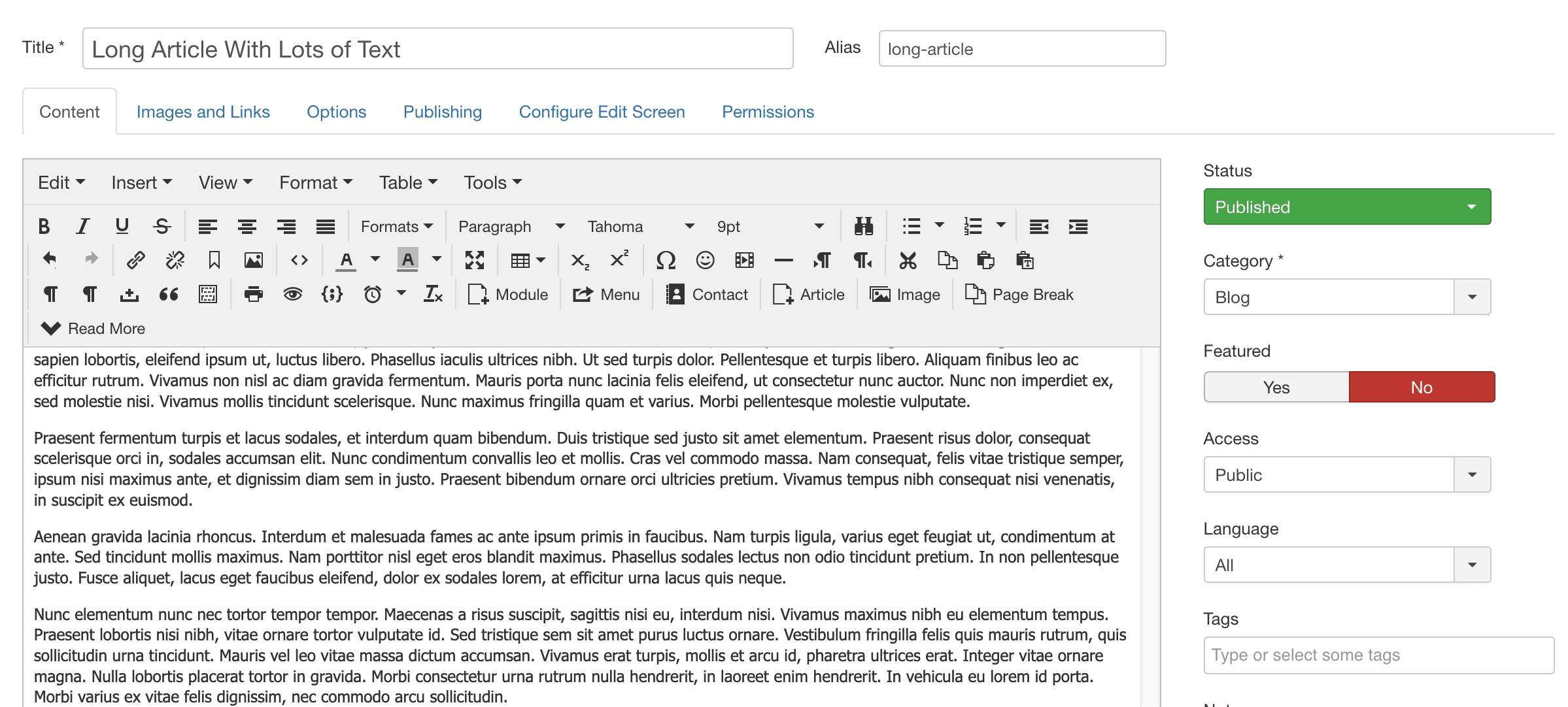 Place your cursor in the text at the point where you want the pages to split.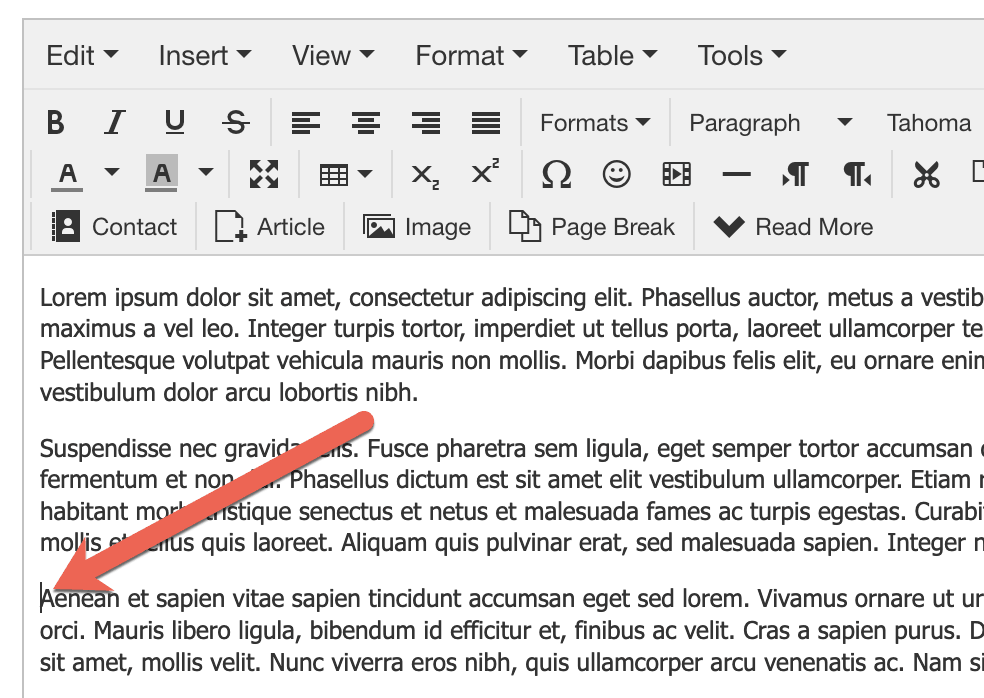 In your text editor, click "Page Break" button.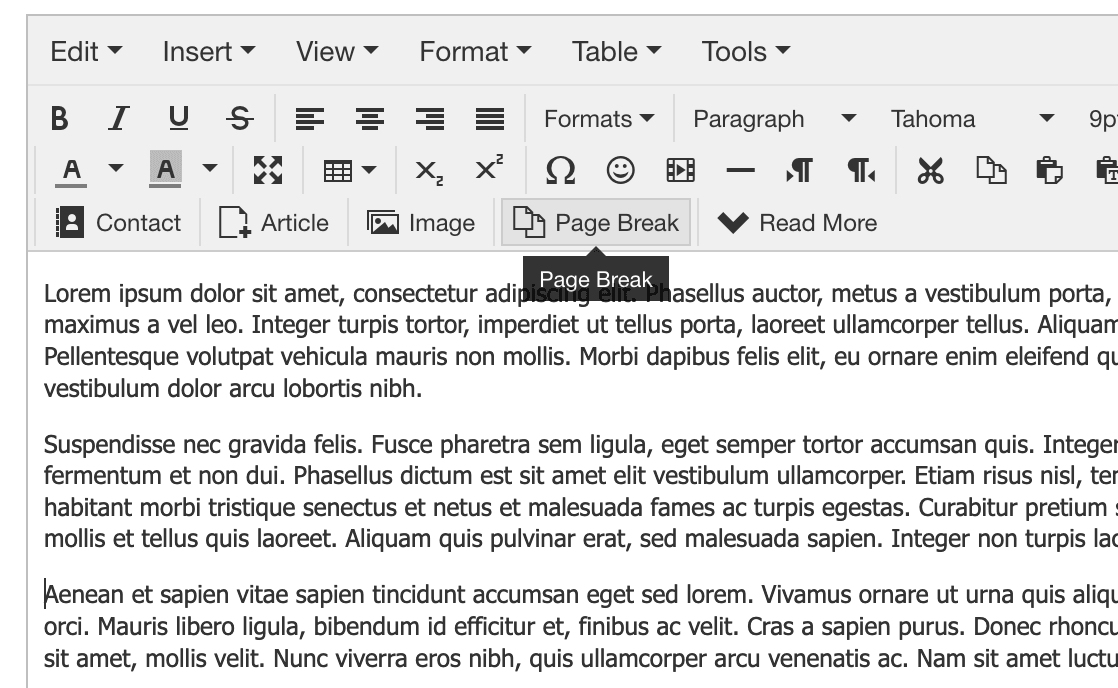 Select a title for your new page.
Click "Insert Page Break".
The second field, called "Table of Contents Alias", will be the URL for this second page.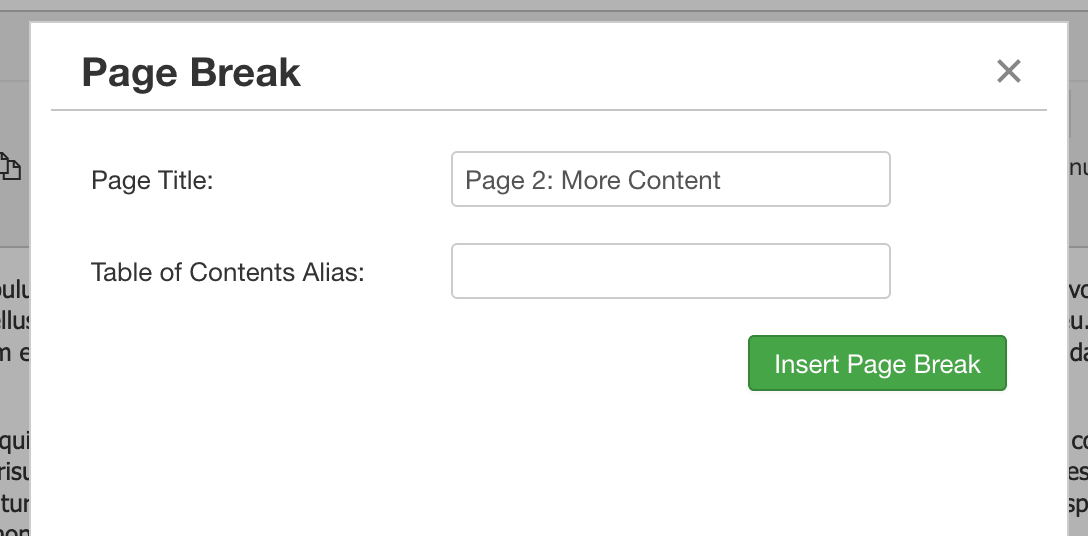 You will now see a dotted line inside your article: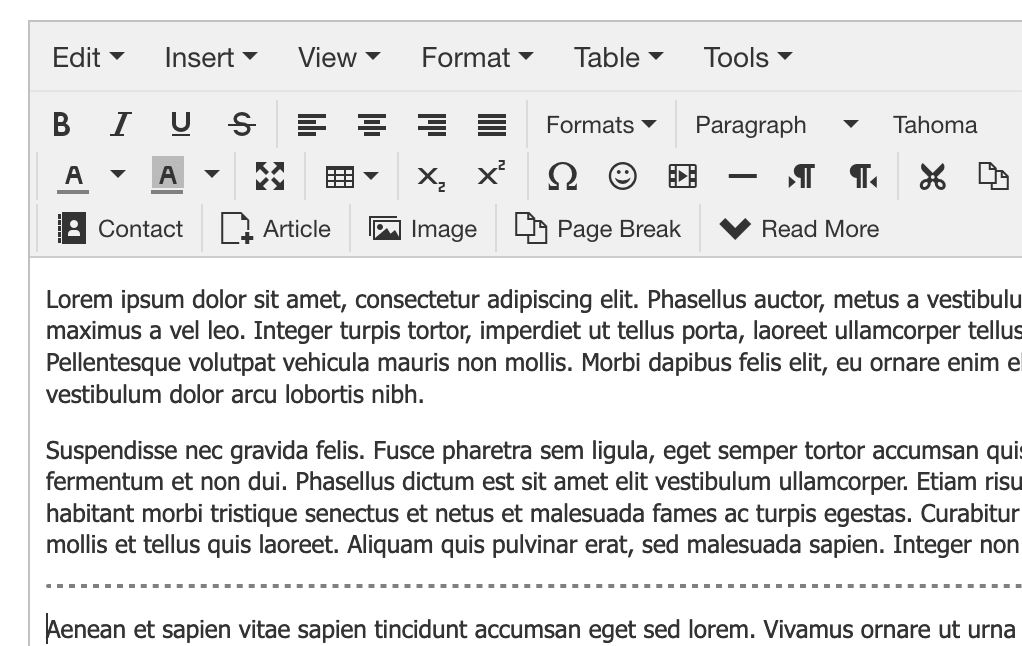 Keep clicking "Page Break" until you have split this article as many times as you wish. Each time you do, you should see a grey, dotted line across the page.
When you're finished, click "Save".
When you visit the article on the front of your site, you should see two special items:
"Article Index" which serves as a table of contents to the article pages
"Prev" and "Next" buttons at the bottom of the article for people to move on to the next page