How to Add Social Bookmark Links to Joomla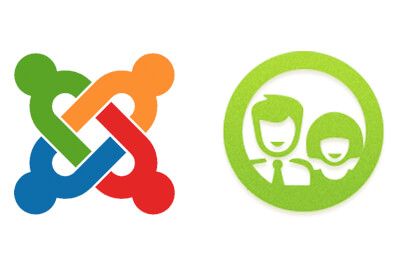 Almost every website builder wants to make it easy for visitors to find them on social media.
With the Easy Social Icons module all your articles can be shared with the click of a mouse. This powerful extension allows you to put sharing links throughout your website.
Easy Social Icons enables links to popular social networks. These include all popular sites from Delicious and Digg to YouTube and Yelp. All you have to do is enable the plugin and add the username of the site you want to add and save. Easy Social Icons will do the rest, by automatically generating stylish icons with the URL to your social profile.
How to Install Easy Social Icons
Follow the steps below to add social icons on your site:
Download the Easy Social Icons extension from Joomlashack.com. It is a commercial extension.
In your Joomla admin area, go to Extensions > Install.
Choose the Easy Social Icons extension that you just downloaded.
Click on the "Upload & Install" button and, after a short time, the extension will be installed and installation message will be shown. Enter your Joomlashack license key.
The Easy Social Icons extension is a Joomla module.
Go to Extensions > Modules, and you should see that an Easy Social Icons module has been automatically created. If you don't see it, click "New" and add a new version of the Easy Social Icons module.
Choosing your social networks for Joomla
Now you can edit the module and add your social links. The current version of Easy Social Icons supports the following social networks:
Delicious
Digg
Dribbble
Facebook
Flickr
Foursquare
Google+
Instagram
Lastfm
LinkedIn
Pinterest
Stumbleupon
Tumblr
Twitter
Vimeo
Vine
YouTube
Yelp
After installing the module, all you have to do to enable a social icon is to add your username to the configuration:
Easy Social Icons will automatically detect the values you entered and it will generate the correct URLs.
Here's how those icons will appear on the front of your site:
Easy Social Icons comes with some beautiful icon variations that you can choose from: