Introducing Jubilee: Our latest FREE Joomla 1.7 Template!
Today we've released a brand new Joomla 1.7 template called Jubilee!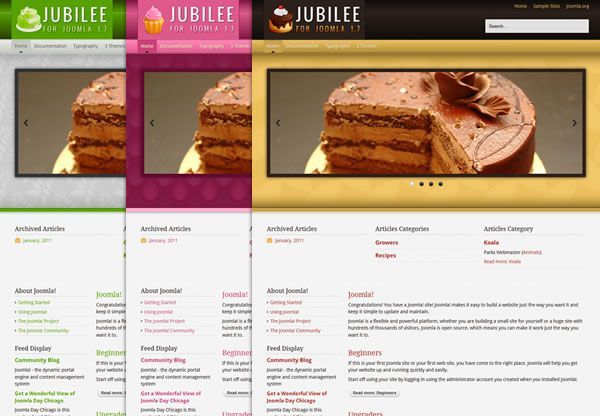 Jubilee comes in 3 tasty flavors, Chocolate, Strawberry and Mint and includes 14 Module Positions, CSS3, is 960 Grid-powered and has a handy built -in Sliderman Slideshow. But the best part? It's 100% FREE.
Come and get it!