A few years ago, Google reinvented its reCaptcha spam prevention system. Previous versions of Captcha tried to prevent spam by presenting users with distorted letters and numbers. This system was confusing to users, and also failed to stop spammers.
The new Google system is known as "Invisible reCAPTCHA" This new system is much more user-friendly and also prevents spam.
In this blog post, I am going to show you how to add the "Invisible reCaptcha" spam protection to Shack Forms.
---
Step #1. Register your site to use the Invisible reCAPTCHA API
Login to your Gmail account and go to google.com/recaptcha.
In the "Register a new site" box, click "Invisible" under "reCAPTCHA v2":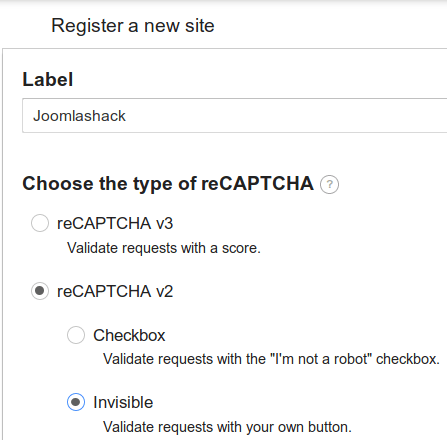 Enter your domain name into the "Domains" text area.
Click "Accept the re-CAPTCHA Temrs of Service".
Click "Send alerts to owners".
Click "Register".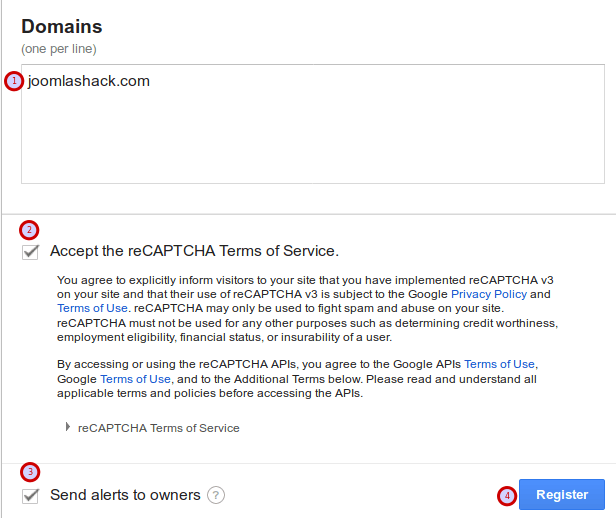 Copy the Site and the Secret keys:

---
Step #2. Configure the Invisible re-CAPTCHA plugin
In your Joomla control panel, go to "Extensions" > "Plugins".
Click "Captcha - Invisible reCAPTCHA":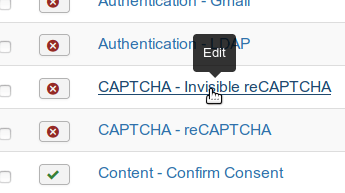 Paste the Site and Secret Keys that you copied in the previous step into their respective fields:
Click "Published" and then click "Save & Close".
Go to "System" > "Global Configuration".
Find the "Default Captcha" setting and set it to "CAPTCHA - Invisible reCAPTCHA":

---
Step #3. Configure your Shack Form
Open up your Shack Form for editing.
Go to the "Advanced" tab.
Find the "Captcha" parameter and set it to "Captcha - Invisible reCAPTCHA":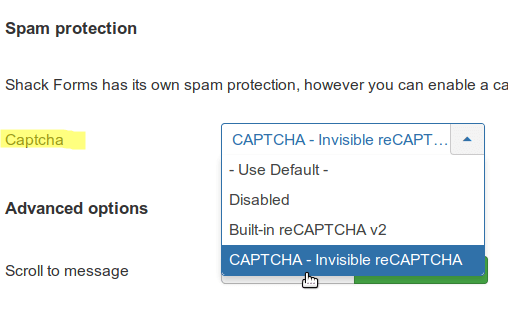 Click "Save" or "Save & Close".
When you check your Shack Form now, you will see Google's "Invisible reCAPTCHA" at work: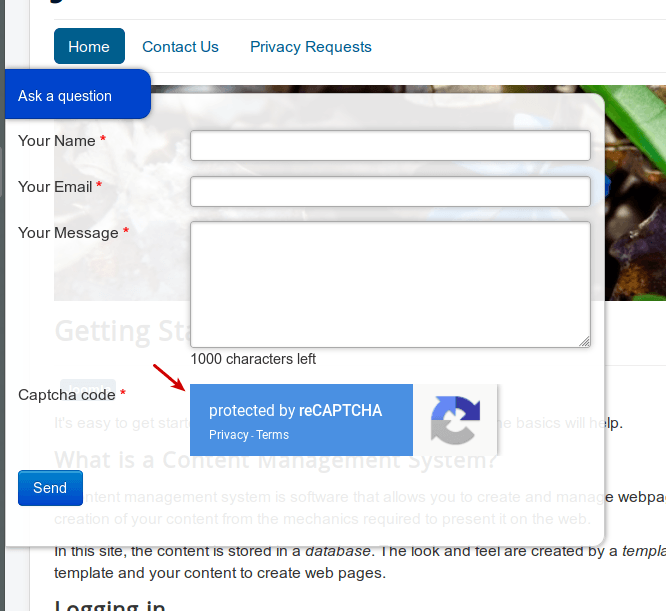 ---
What's Next?
Save $1,000's when you sign up to Joomlashack's Everything Club.
You will get access to all our 32 extensions, and legendary support!