Some of our Joomla extensions allow you to easily integrate them with Mailchimp email marketing service. You can use Shack Forms, or OSDownloads Pro and instantly start building an email list.
But for target marketing, Mailchimp allows you to segment your email list into groups. In this document, you will learn how to create your Mailchimp groups.
Login to your Mailchimp account.
At the top of your screen, click "Audience":

You will be taken to the "Audience" page. On the right side of the screen, click "Manage Audience" > "Manage contacts":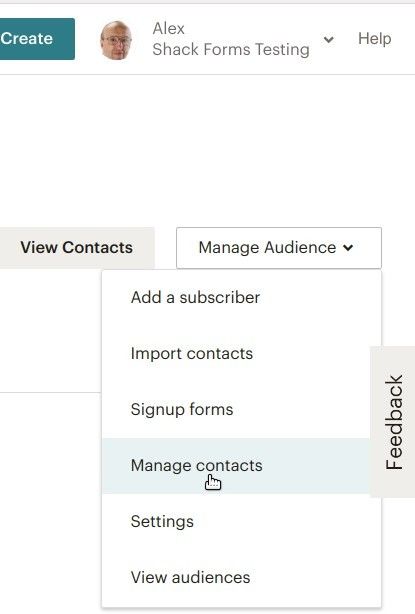 You will be taken to the "Manage contacts" tab. Click "Groups":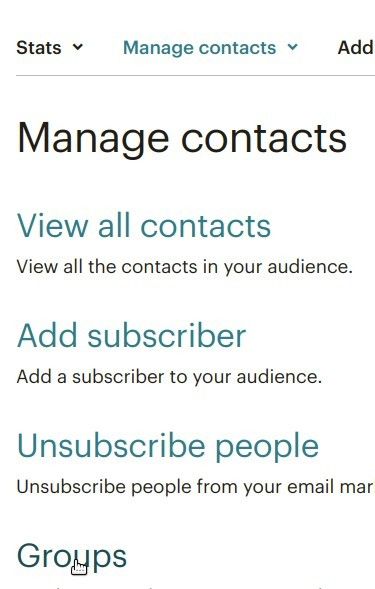 On the right side of the page, click "Create Groups":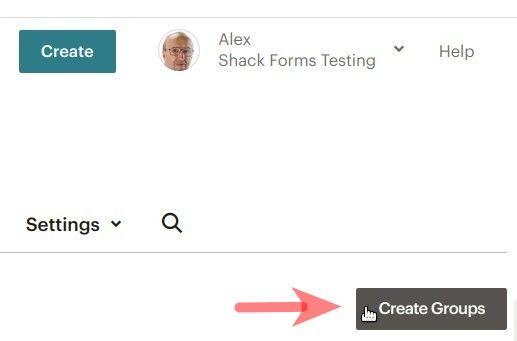 Enter the group category into the "Group category" box
Enter group names into the "Group names" fields
Click "Save". For the purpose of this tutorial, I created my three groups you can see on the image below: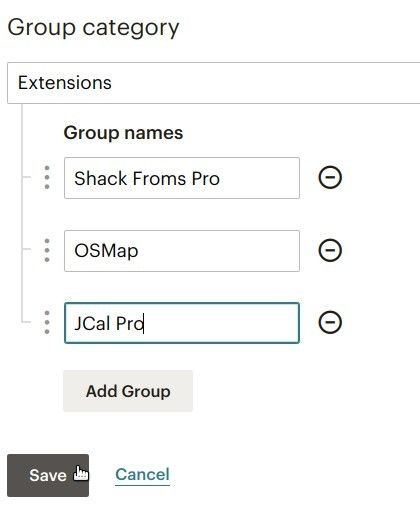 Excellent! Your Mailchimp groups are now ready. To integrate them with a Joomlashack extension, for example, with your OSDownloads Pro, you will need your Mailchimp API Key.
Let's see how to find it.
In the top right corner of your Mailchimp account screen, click the little error:

You will see a dropdown menu. Click "Profile":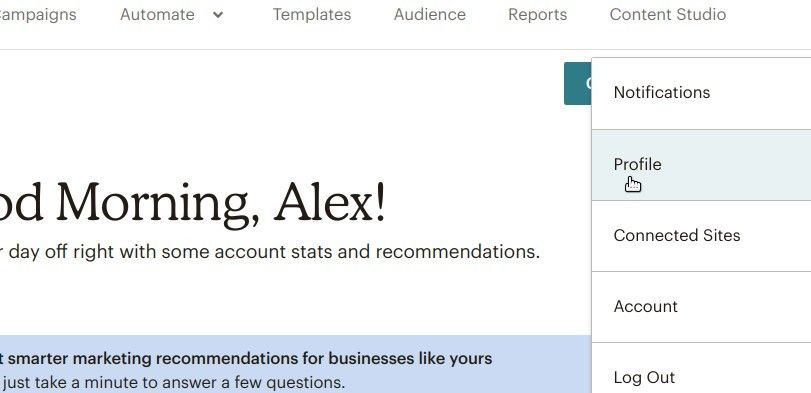 On the next page, click "Extras" > "API keys":
Scroll to "Your API keys" section and copy your Mailchimp API key:

Good job. You have now divided your Mailchimp email list into several groups. You also have your Mailchimp API key handy to connect your Mailchimp account with your Joomlashack extension.
Happy email marketing with Joomlashack extensions!
---
What's Next?
Save $1,000's when you sign up to Joomlashack's Everything Club.
You will get access to all our 32 extensions, and legendary support!