You really should try launch.joomla.org, the new demo system for Joomla sites.
In less than 60 seconds, you can create a test site for Joomla 3 and also Joomla 4! This really is the best way to test Joomla.
If you want to test a new extension, or check the progress of Joomla 4, then launch.joomla.org is a great option.
This is the official hosting site of the Joomla project. That's why you will get a .joomla.com address when you sign up.
Here are some key things to know about the demo site:
This hosting is provided in partnership with CloudAccess.net and is completely free, so long as you login and click a "renew" button once every 30 days.
If you do stay and host your site there, a portion of the proceeds are donated to the Joomla project.
There are very few restrictions on what you can do with this site. This is full-featured Joomla website.
How to Sign up at Launch.Joomla.org
Go to launch.joomla.org.
Enter a Site Name.
Enter your email address.
Check the box, "I agree to the Terms of Service and Privacy Policy".
Click "Launch now".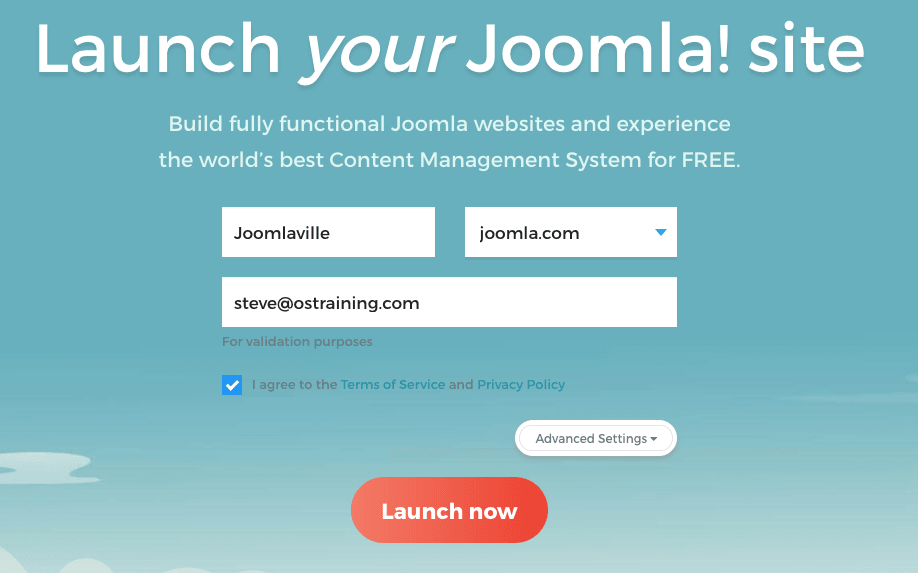 One interesting change you can make is to click "Advanced Settings" and choose Joomla 4 instead. Joomla 4 is still in Alpha, but now is a great time to test.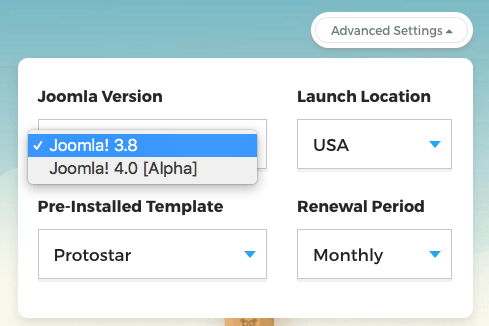 You'll see a "Ready for Launch!" page. There's also a link here to the official Joomla training videos ... provided by the OSTraining / Joomlashack team, of course!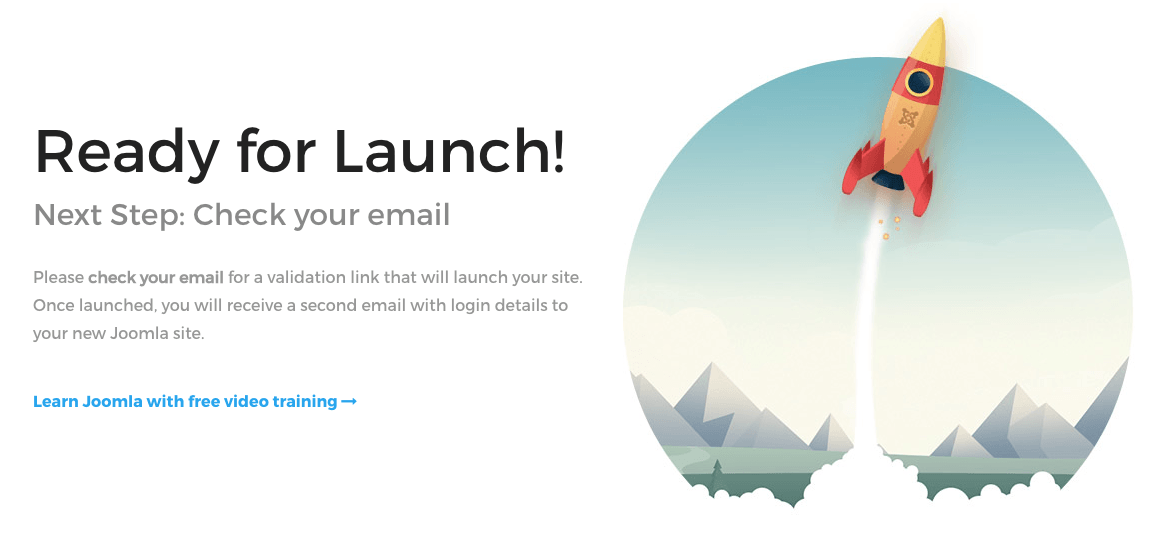 Check your email inbox for the link to your new site.
Click the verification link inside this email.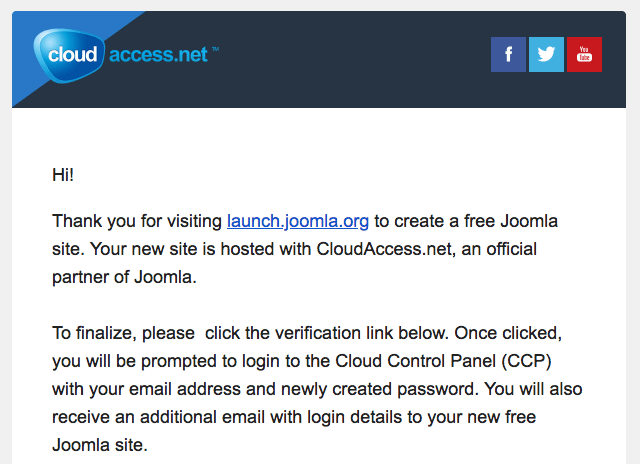 After confirming your email, you'll get the username and password for your new site.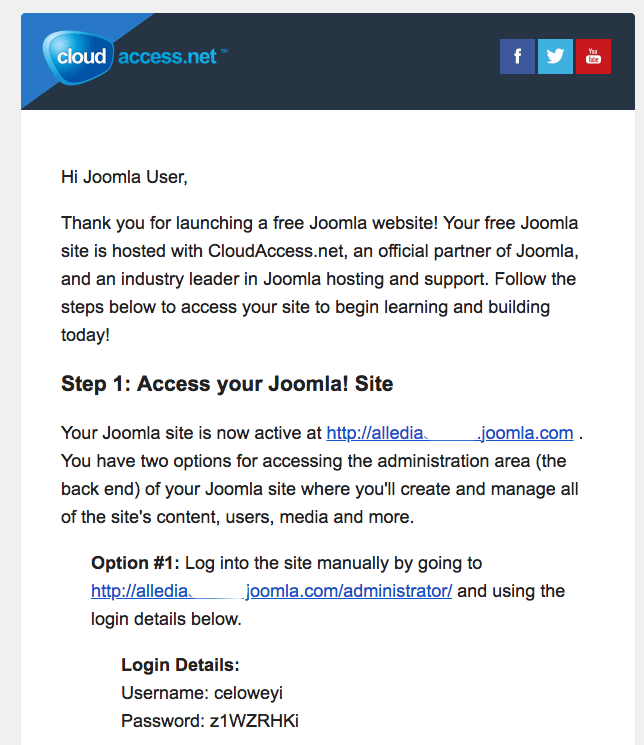 Login to your Joomla site administrator area using the details in your email.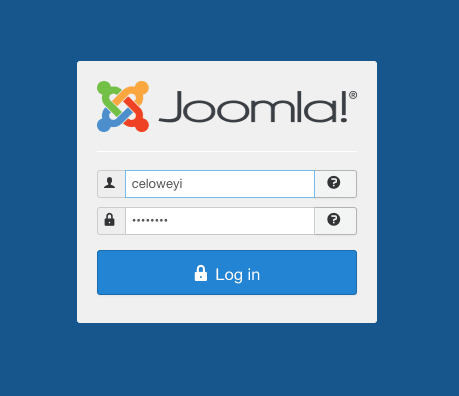 You'll now be logged in to your new site!

What's Next?
Save $1,000's when you sign up to Joomlashack's Everything Club.
You will get access to all our 32 extensions, and legendary support!
Click here to join the Everything Club