"jInbound Form Pro" module provides you the ability to display your landing pages anywhere on your website.
After you have installed your jInbound Pro component:
Go to Extensions > Modules: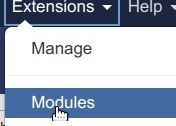 Find the "jInbound Form Pro" and click on its link to open it for editing: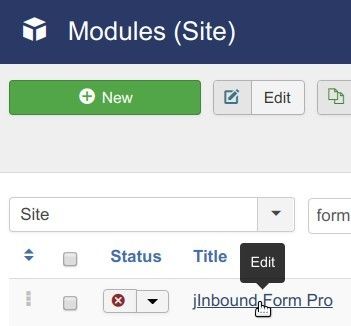 You will arrive to the "Modules: jInbound Form Plus" administrative page with the module's settings.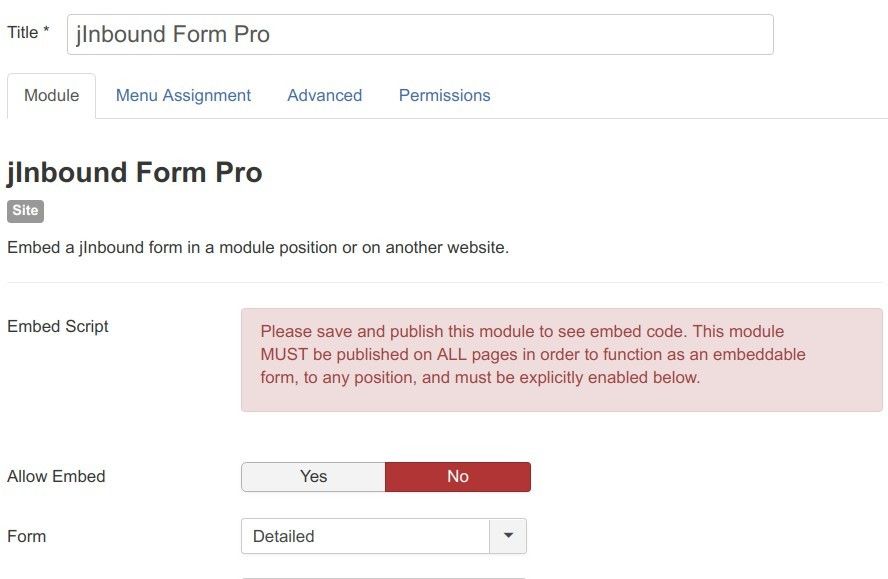 Read carefully the instruction displayed to you on the red background:
"Please save and publish this module to see embed code. This module MUST be published on ALL pages in order to function as an embeddable form, to any position, and must be explicitly enabled below."
As advised in this message, go to the "Menu Assignment" tab and select "On all pages" for the "Module assignment" setting: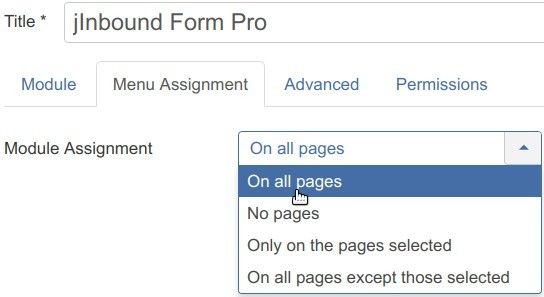 Edit its parameters per your Joomla site requirements.
Click "Publish".
Click "Save". You will see the embed code that you will need should you wish to publish this module on an external site: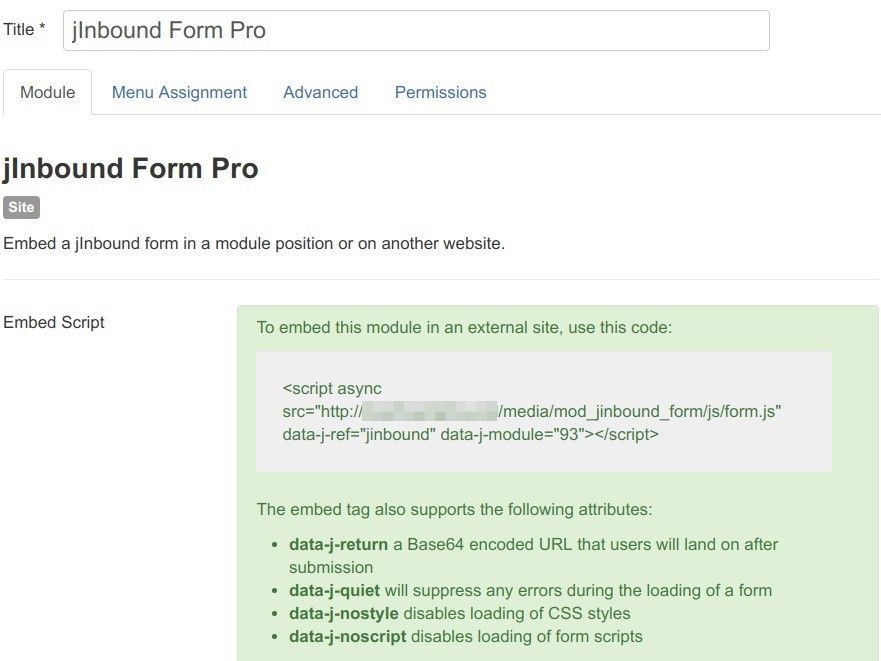 Note: You can also load the module on your content pages using Joomla's "loadposition" and "loadmodule" options, read about that here.
Now you know how to configure your "jInbound Form Pro" module.