On the Dashboard pageof JInbound, in the top left corner, you will find the "Reset" button: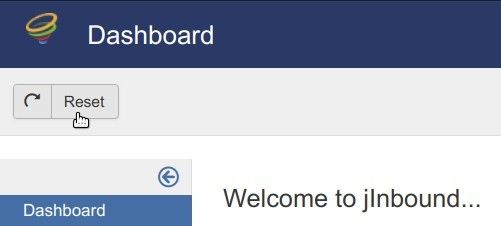 You may ask, "What Does the "Reset" button do?".
To find out, click on this button. You will see a pop-up box asking you the following:
"This procedure will clear ALL conversion AND lead data and CAN NOT BE UNDONE. Are you sure you want to continue?"

As the message suggests, clicking on the "Reset" button will delete all the conversions and all the leads from your Joomla site database.
We recommend using this button:
When you finished testing your jInbound Pro leads generation and conversions and would like to start using it in the real world.
When for some reason, your jInbound Pro would not generate leads and conversions for you.