Every logged-in user in your Joomla site can see a personalized list of their Help Scout conversations. On this list, they can see the status of every conversation and create replies: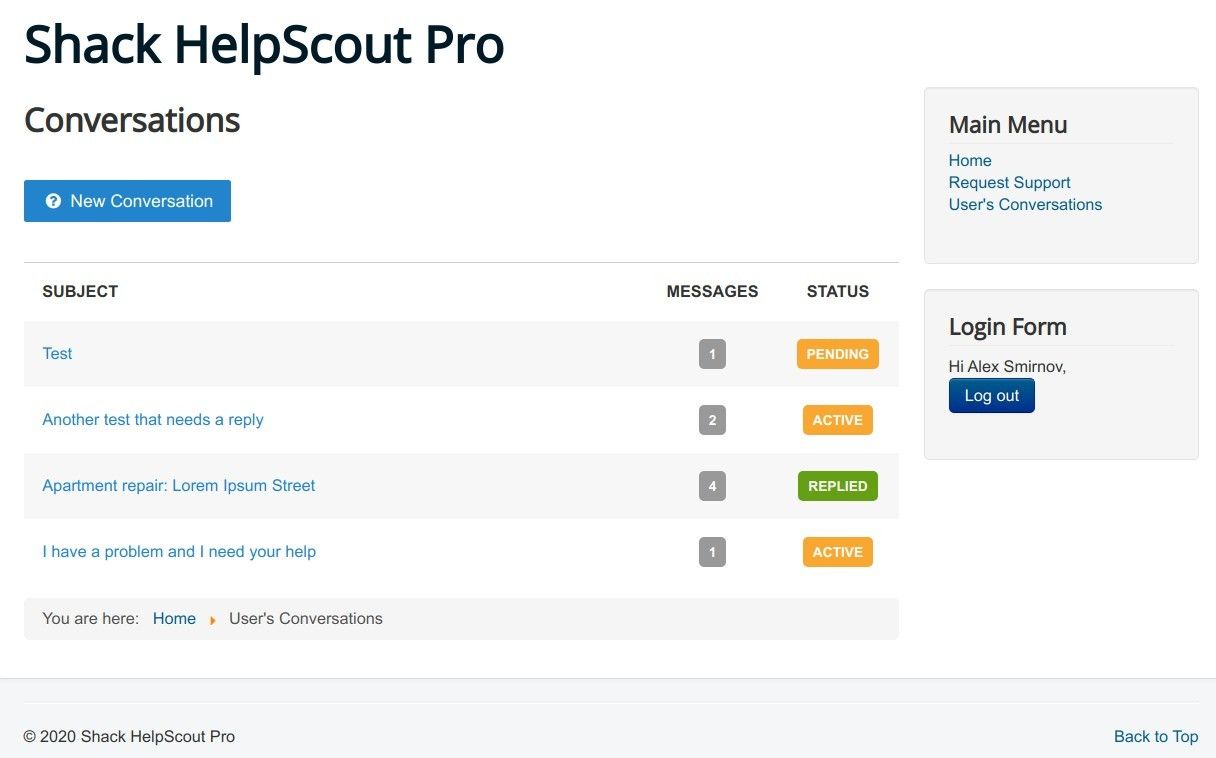 Here is how to display such a list:
In your Joomla administrator panel, go to "Menus" > [menu of your choice] > "Add New Menu Item". For this tutorial, I will create a new menu item in my "Main Menu":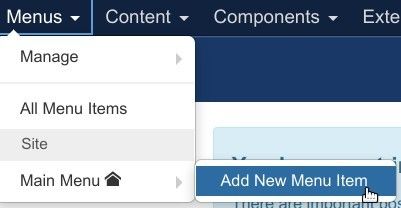 You will see the "Menus: New Item" page. Enter your menu item title in the "Menu Title" field. For my demonstration, I entered "User's Conversations", as you can see in the next image. Click "Select":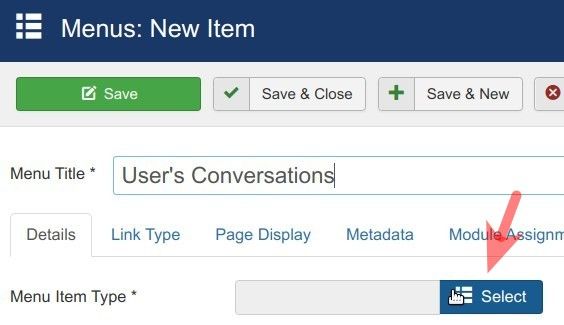 You will see the "Menu Item Type" box. Click "Shack HelpScout Pro" > "User's Conversations":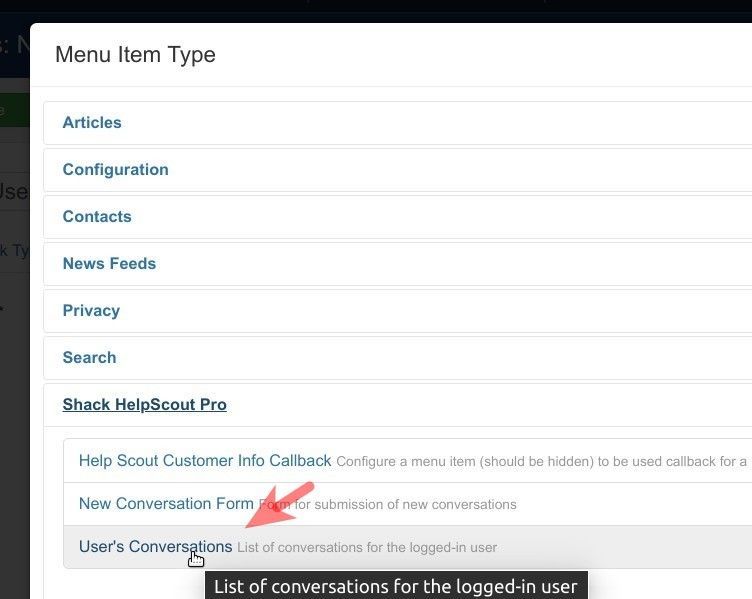 You will see that the "Menu Item Type" and "Link" fields got populated with data. Click the "Options" tab: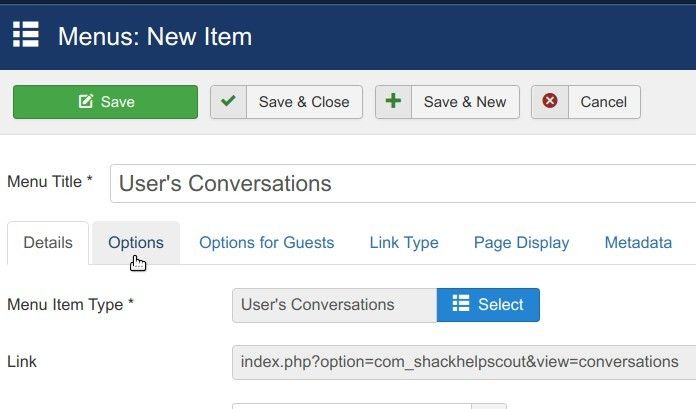 In the "Mailbox" field, select your Help Scout mailbox: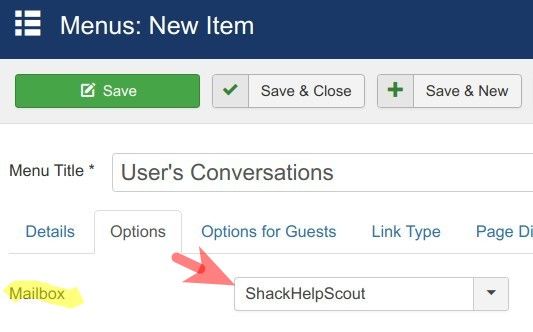 Click "Save" or "Save & Close".
Log in to the frontend of your Joomla site as a user and click on this new menu item. You will see the user conversations, as you have seen them in the image at the beginning of this tutorial.