You can start using Shack Search module virtually instantly. Just install it, assign it to the required Joomla pages and you are good to go.
The module works just nicely out of the box, with its default settings: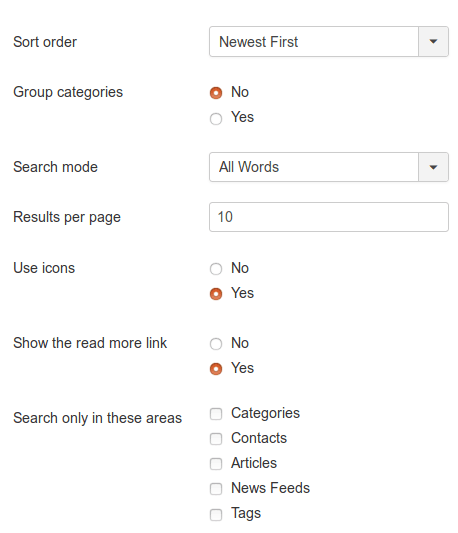 All the settings are fairly self-explanatory. Feel free to experiment with them.