Shack Slides Pro module features your images in a compact and easy to navigate way.
You tell the module where to get its images from and it will display the images to your site visitors in a form of a slideshow.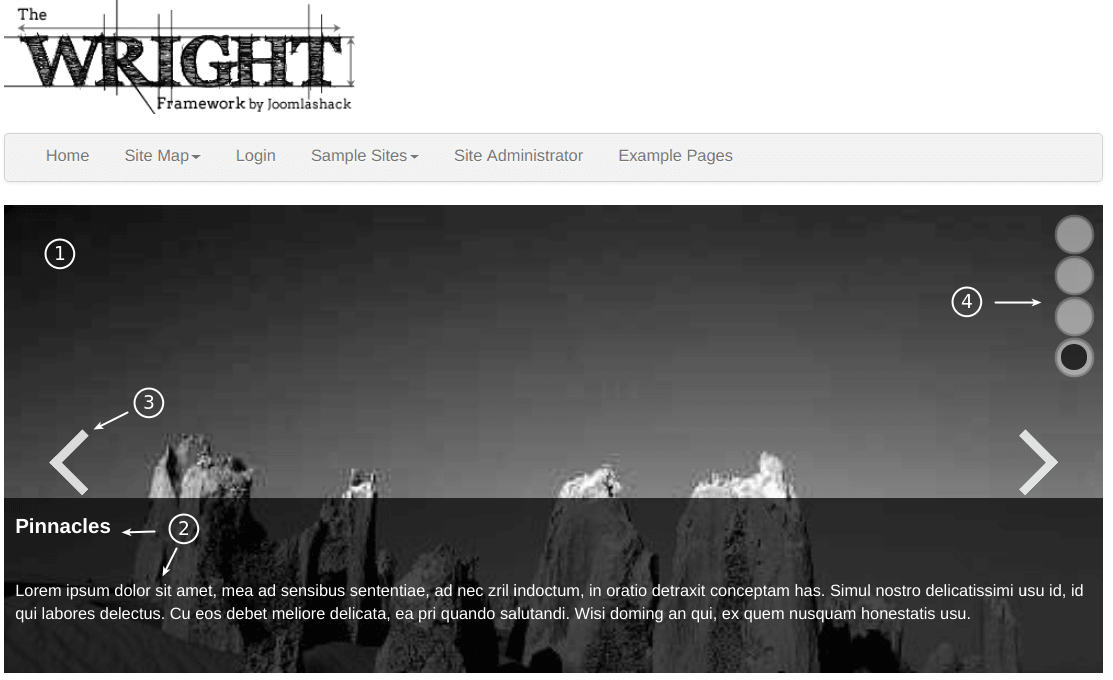 It has the following main parts:
The slides, that is images to feature.
The image title and description (optional).
The slideshow Previous/Next buttons.
The slideshow navigation bar.
All of these are easily configurable with the intuitive and nicely explained module settings.
To learn about a setting, simply point your mouse cursor on its label and you'll see the setting pop-up description.

You can create any number of Shack Slides Pro module instances on your site and display them each in its own site area as you see fit.
For example, if your site is about painting, you may want to display its own slideshow for every painting style, or every painting artist.
The slides and descriptions can come from a number of sources, including:
Folders with images.
Joomla content categories.
K2 category.
Shack Slides collection.