You have twenty-four effects available for your Joomla slideshow in Shack Slides. In this document, we'll show you an example of each effect.
Go to Extensions > Modules.
Find your Shack Slides module. Click on the title to open it up.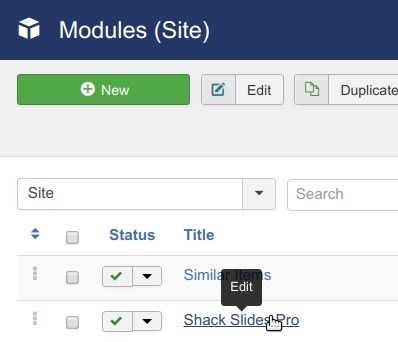 You will see the "Modules: Shack Slides Pro" screen. Under the "Module" tab, find the "Slideshow effect" option. Here you can choose your preferred slideshow effect. If you don't want any dynamic effects for your slideshow, select "None".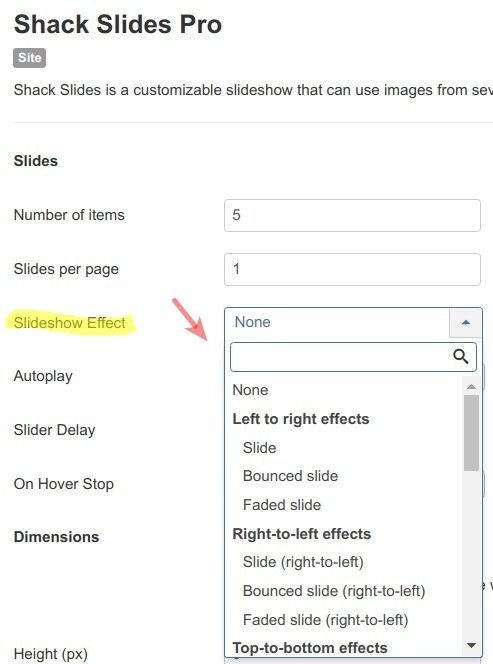 ---
Left-to-right effects
---
Slide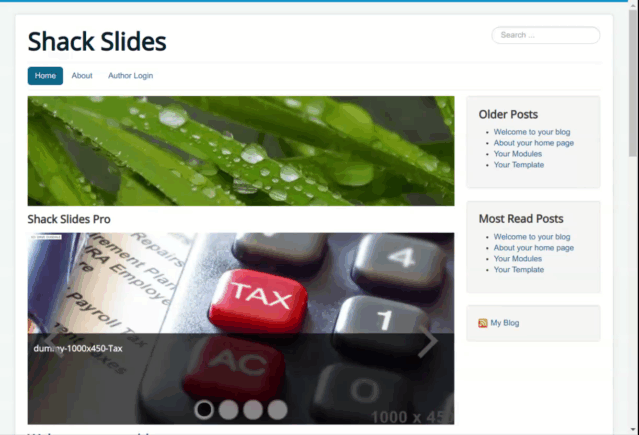 ---
Bounced slide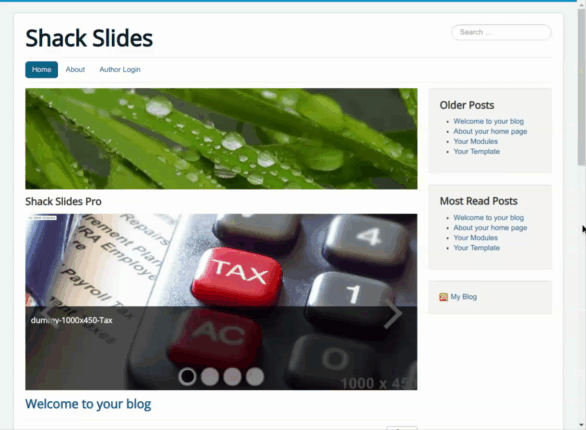 ---
Faded slide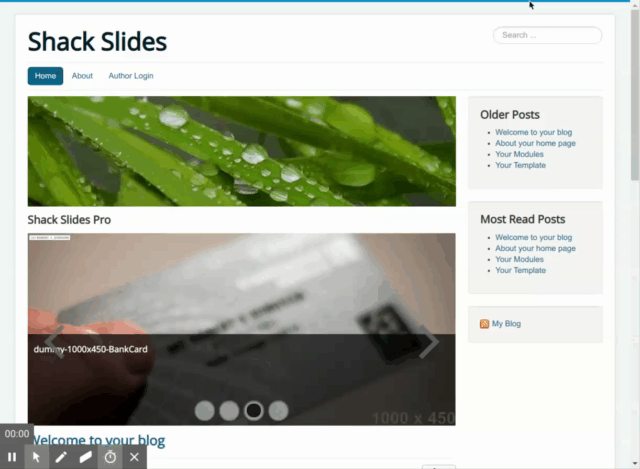 ---
Right-to-left effects
---
Slide (right-to-left)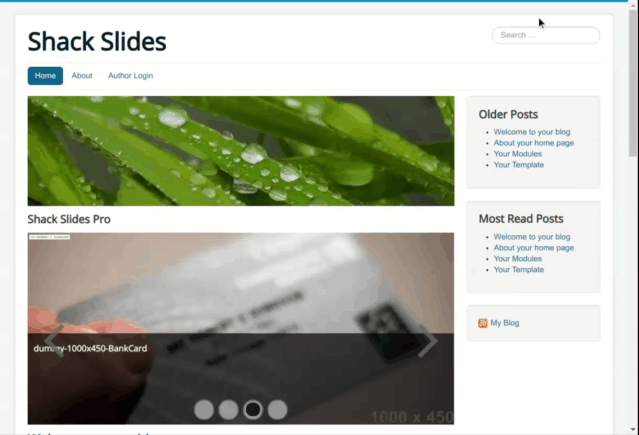 ---
Bounced slide (right-to-left)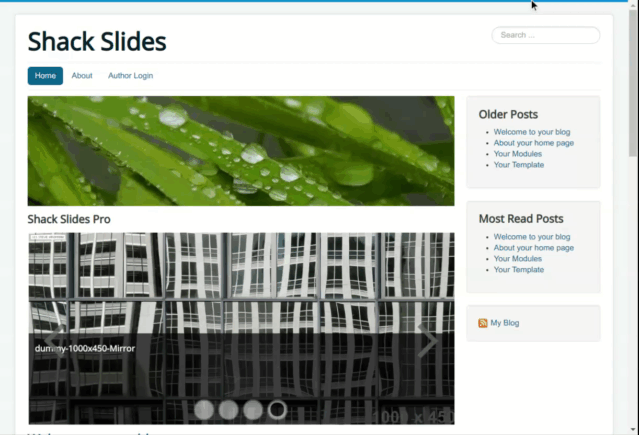 ---
Faded slide (right-to-left)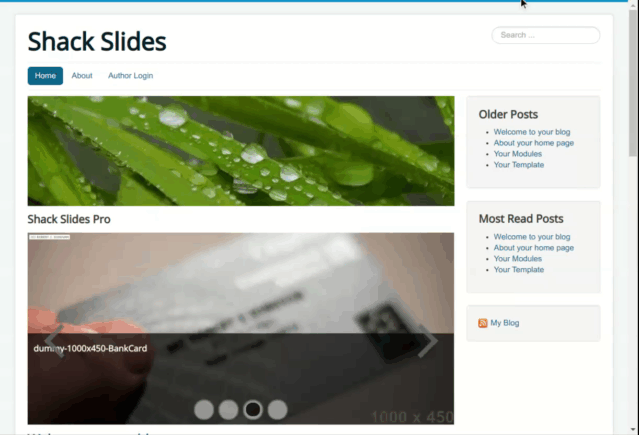 ---
Top-to-bottom effects
---
Slide (top-to-bottom)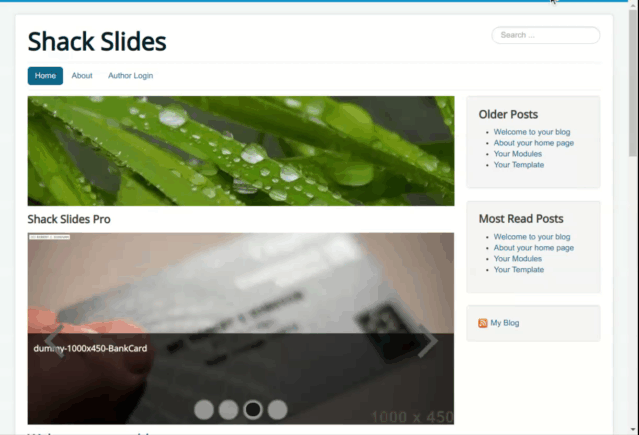 ---
Bounced slide (top-to-bottom)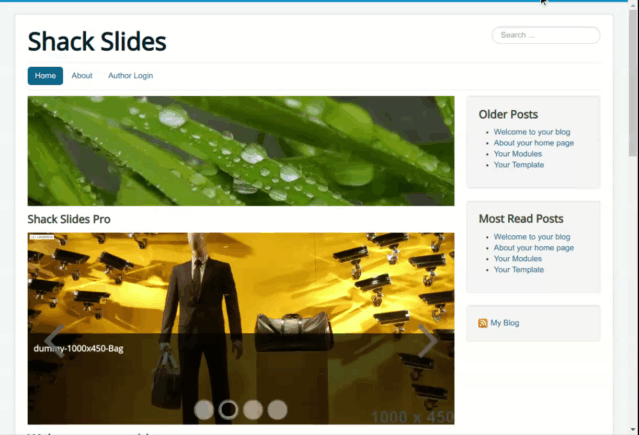 ---
Faded slide (top-to-bottom)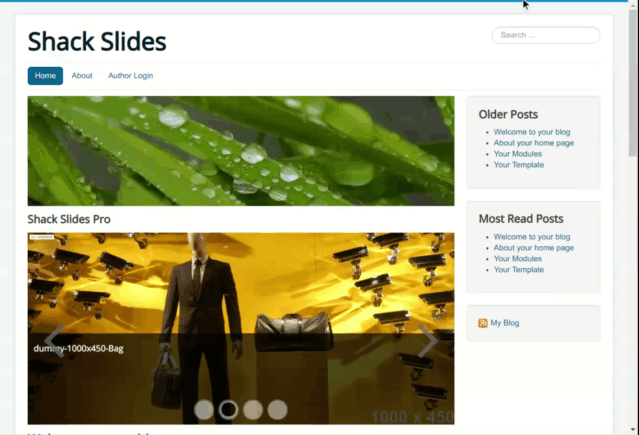 ---
Bottom-to-top effects
---
Slide (bottom-to-top)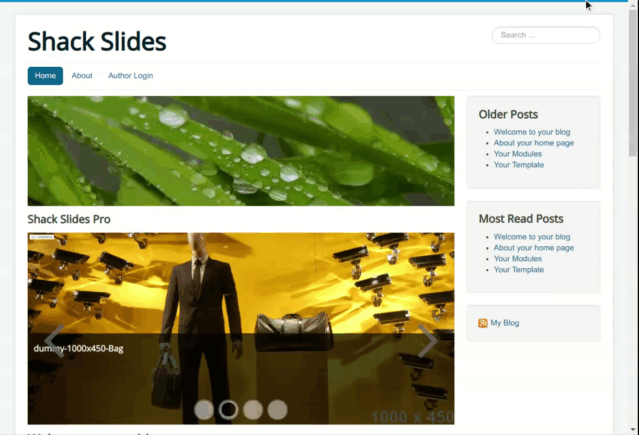 ---
Bounced slide (bottom-to-top)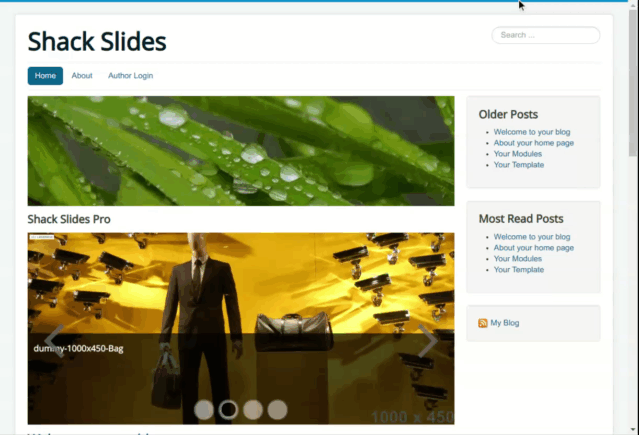 ---
Faded slide (bottom-to-top)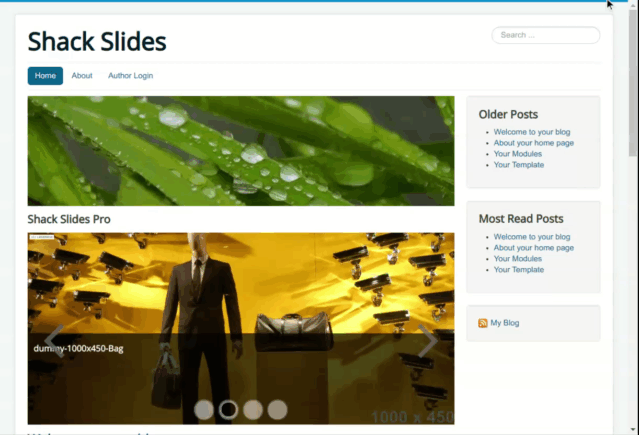 ---
In-place effects
---
Fade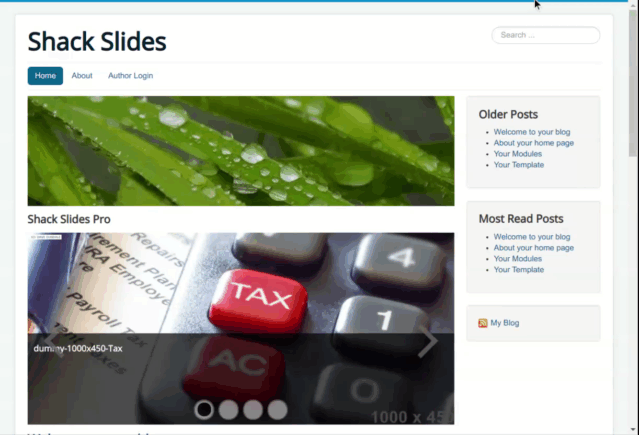 ---
Bounce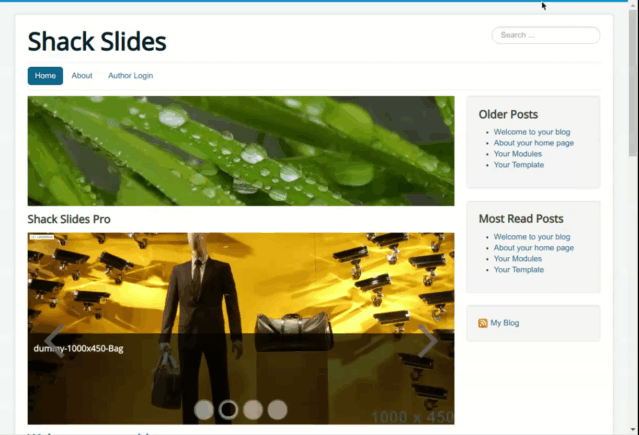 ---
Roll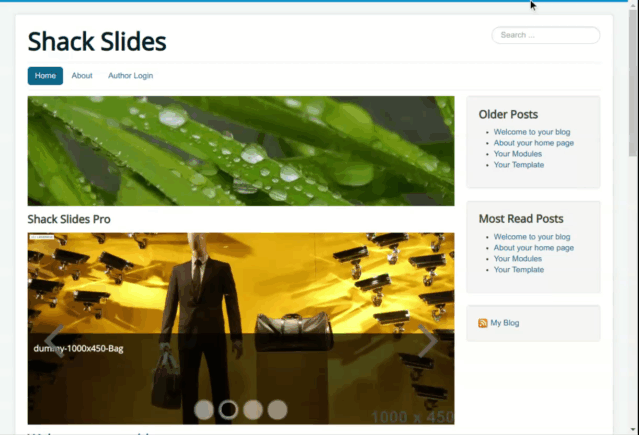 ---
Zoom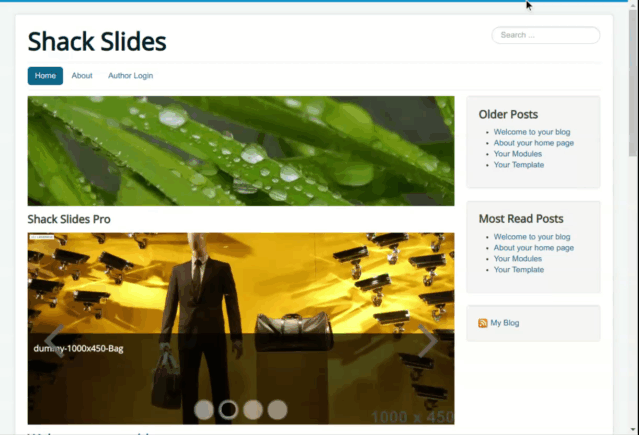 ---
Switch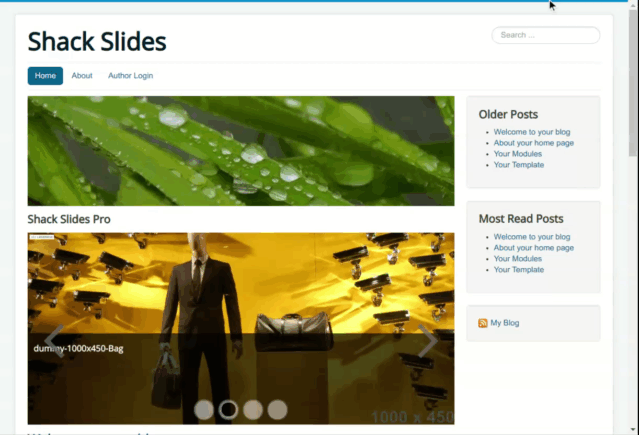 ---
Horizontal flip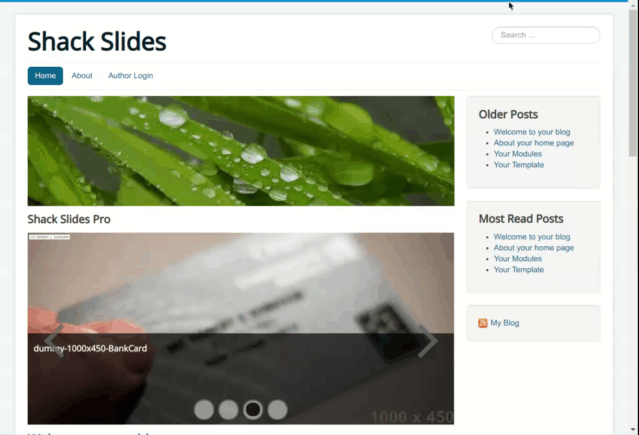 ---
Vertical flip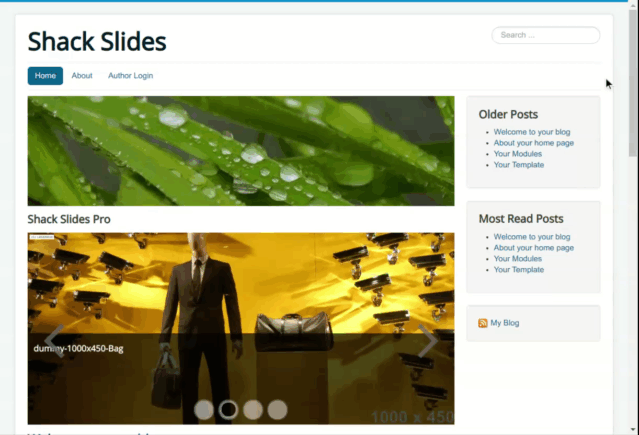 ---
Rotate effects
---
Full rotation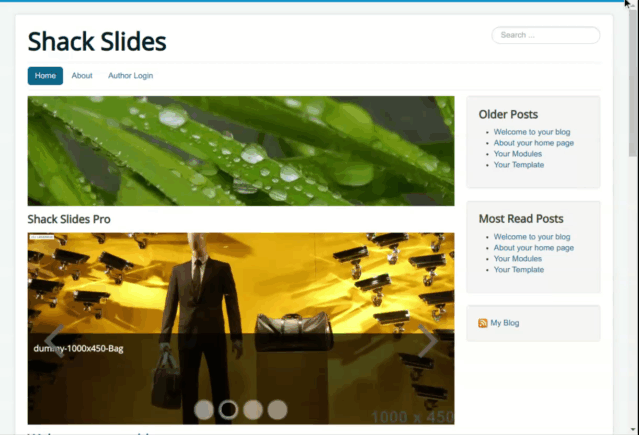 ---
Down-left rotation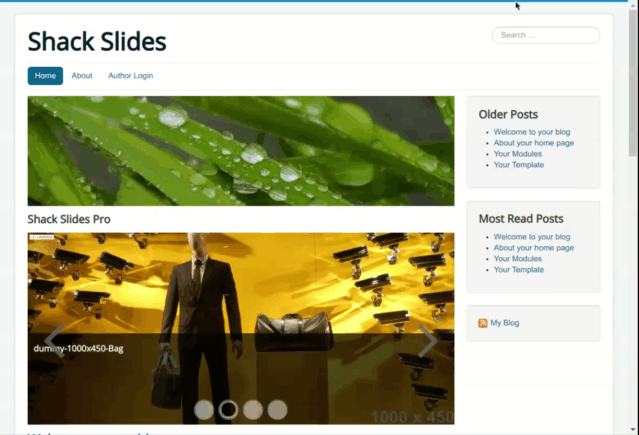 ---
Down-right rotation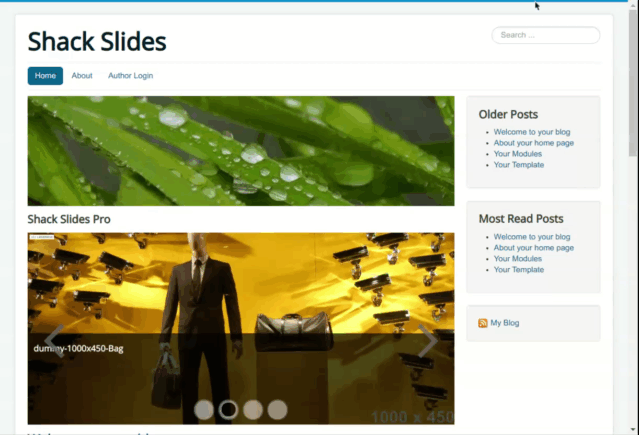 ---
Up-left rotation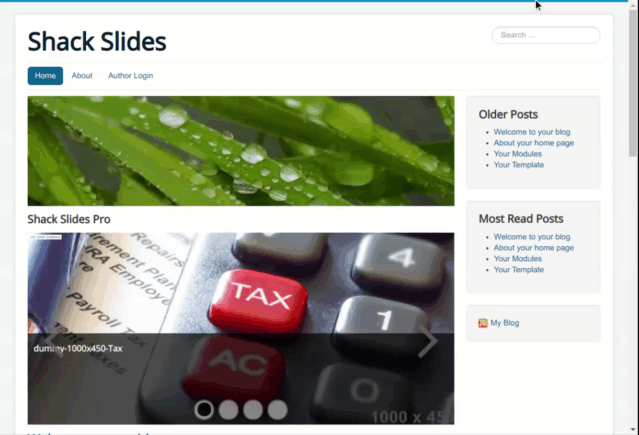 ---
Up-right rotation